Hajj 2016: Iran will not send pilgrims to Saudi Arabia due to 'incompetence' that caused fatal stampede last year
Tensions between the two nations have risen after the Sunni-led kingdom executed prominent Shiite cleric Nimr al-Nimr in January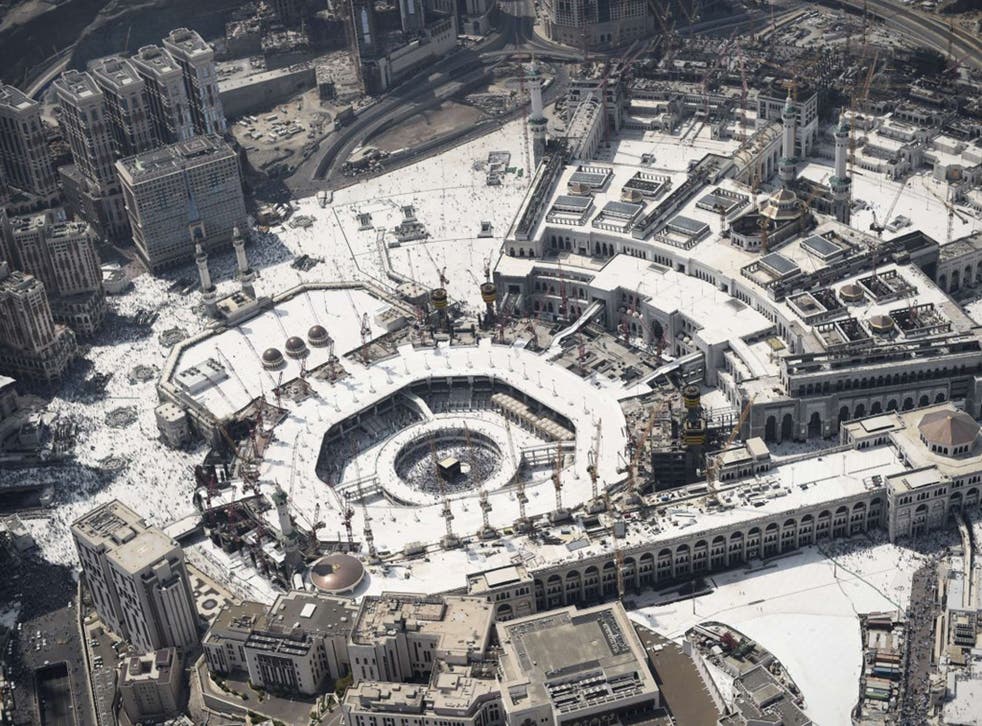 Iran will not send pilgrims to Saudi Arabia this year for the annual hajj, an Iranian official has said. The move is the latest sign of tensions between the two Middle Eastern powers after a disaster during the event last year killed at least 2,426 people.
Iran said Saudi "incompetence" caused the crush and stampede last September in the area of Mina during the hajj, which all able-bodied Muslims are required to perform once in their life. Iran has said the disaster killed 464 of its pilgrims.
Ali Jannati, Iran's minister of culture and Islamic guidance, said negotiations between Iran and Saudi Arabia were aimed at trying to "resolve the issue" of security during the hajj, but failed to make any headway.
Iran: Thousands mourn victims of Hajj stampede
"We did whatever we could but it was the Saudis who sabotaged it," Mr Jannati said in comments carried by the state-run IRNA news agency. "Now the time is lost."
Saudi officials did not immediately respond to a request for comment. A later IRNA report in English on Mr Jannati's comments, which came during a visit to the Iranian holy city of Qom, called the decision "tentatively confirmed," suggesting it may not be final.
Tensions between the two longtime rivals soared after Sunni-led Saudi Arabia executed a prominent Saudi Shiite cleric on 2 January. Sheikh Nimr al-Nimr was convicted on a string of charges, including sowing dissent and stirring violent anti-government protests in the predominantly Shiite east, something denied by his family, who say Sheikh al-Nimr never advocated violence nor picked up a weapon.
Sheikh al-Nimr's execution sparked widespread protests in Shiite-led Iran, which views itself as the protector of Shiites around the world. Demonstrations outside of Saudi diplomatic posts in Tehran and Mashhad turned violent and protesters stormed the buildings. Riyadh responded by cutting diplomatic relations with Tehran.
The two countries also support opposing sides in Syria's civil war and the ongoing conflict in Yemen, the Arab world's poorest country.
Since Saudi diplomatic posts remain closed in Iran, Saudi officials had said Iranians would need to travel to embassies in other countries to apply for hajj visas, Jannati said. He described that as another sticking point in the failed negotiations.
"In the absence of an Iranian consular office in Saudi Arabia following the severance of ties between Tehran and Riyadh, Iran's proposals regarding visa application, air transport and security of pilgrims were not accepted by the Saudi officials," Mr Jannati said.
Since February, Switzerland has been representing the interests of Saudi Arabia in Iran and those of Iran in Saudi Arabia, delivering basic consular services, such as issuing visas in cases where the two countries agree to it.
Mr Jannati said Saudi officials had not accepted Iran's request to facilitate visas to the kingdom through the Swiss Embassy in Tehran, though he did not specify which types of visas the request was referring to.
The Swiss department of foreign affairs said that as a general rule it "does not comment on activities linked to the protecting power mandate exercised by Switzerland," in reference to its role.
The disaster in Mina was the deadliest in the history of the annual pilgrimage, according to an Associated Press tally of the dead based on state media reports and officials' comments from 36 of the over 180 countries that sent citizens to the hajj. The official Saudi toll of 769 people killed and 934 injured has not changed since 26 September, and officials have yet to address the discrepancy.
Last year's hajj, which drew two million pilgrims, also saw a crane collapse in Mecca kill 111 worshippers.
Iran called for an independent body to take over planning and administering the five-day hajj, but the kingdom's ruling Al Saud family is unlikely to give up its role in administering the holy sites. That, along with Saudi Arabia's oil wealth, provides it major influence in the Muslim world.
Iran has boycotted the hajj before. In 1987, demonstrating Iranian pilgrims battled Saudi riot police in clashes that killed at least 402 people. Iran claimed 600 of its pilgrims were killed and said police fired machine guns at the crowd. Iran did not send pilgrims to the hajj in 1988 and 1989, while Saudi officials severed diplomatic ties over the violence and Iranian attacks on shipping in the Persian Gulf.
AP
Join our new commenting forum
Join thought-provoking conversations, follow other Independent readers and see their replies