Hallmarks of a classic Israeli operation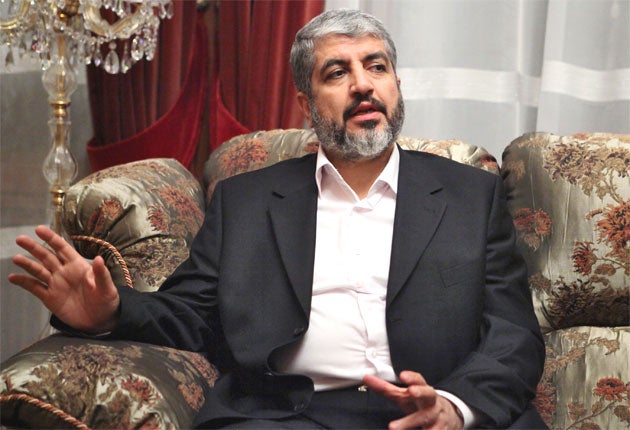 Was Mossad, Israel's intelligence agency, behind the assassination in Dubai? Israel had the strongest motive to kill Mr Mabhouh, and a series of declarations by former Mossad staff yesterday admiring the '"professionalism" of the hit certainly point in that direction.
Mossad, which in Hebrew stands for the Institute for Intelligence and Special Operations, is in charge of overseas espionage and covert operations. The agency's modus operandi has in the past included audacious overseas sting operations such as the plot to seize Mordechai Vanunu, the man who revealed Israel's nuclear secrets to the British press. An Israeli female agent called Cindy was the "honey trap" who lured Vanunu on a romantic assignation to Rome, from where he was taken to Israel for trial.
But Mossad has had its share of failures, including a bungled attempt to assassinate Hamas leader Khaled Meshaal in 1997, after which two agents carrying forged Canadian passports were arrested in Amman.
Surveillance videos shown by the Dubai police indicate that the 11 suspects achieved remarkable penetration. They were in and out of Dubai in less than 19 hours
A former operative said the operation appeared meticulously planned and executed. "This was super-, super-professional." he said.
"It seems logical that this was a Mossad operation." he said. It would not be surprising, he added, if other "positively inclined" countries had helped Israel. Egypt, which shares Israel's animosity to Hamas, may also have been involved he said.
The former Mossad agent said strangulation could have been used to avoid the risk of bringing a firearm into the country. It was not unusual to have such a large number of people involved in the slaying, he said. "Considering you have surveillance, security and a rescue force this is a reasonable number."
Yossi Melman, author of a history of the Israeli intelligence service, said: "MI6 or the CIA would do the same. Disguises, fictitious names, arriving from different directions, taking flights in a circuitous way, changing clothes – all these are the trademarks of a professional intelligence organisation." But another former Mossad agent, Rami Yigal, said it "does not look like an Israeli operation" because of careless shortcuts such as allowing members of the team to be taped by hotel or airport CCTV in Dubai.
Nevertheless, Israel considered Mr Mabhouh the key person in the smuggling of weaponry from Iran to Hamas in the Gaza Strip. It also had a longstanding account with him since he boasted of killing two Israeli soldiers Ilan Saadon and Avi Sasportas in 1989.
Join our commenting forum
Join thought-provoking conversations, follow other Independent readers and see their replies