Hamas to drop call for Israel's destruction in new policy document
The terrorist organisation says it will agree to a Palestinian state along borders agreed in 1967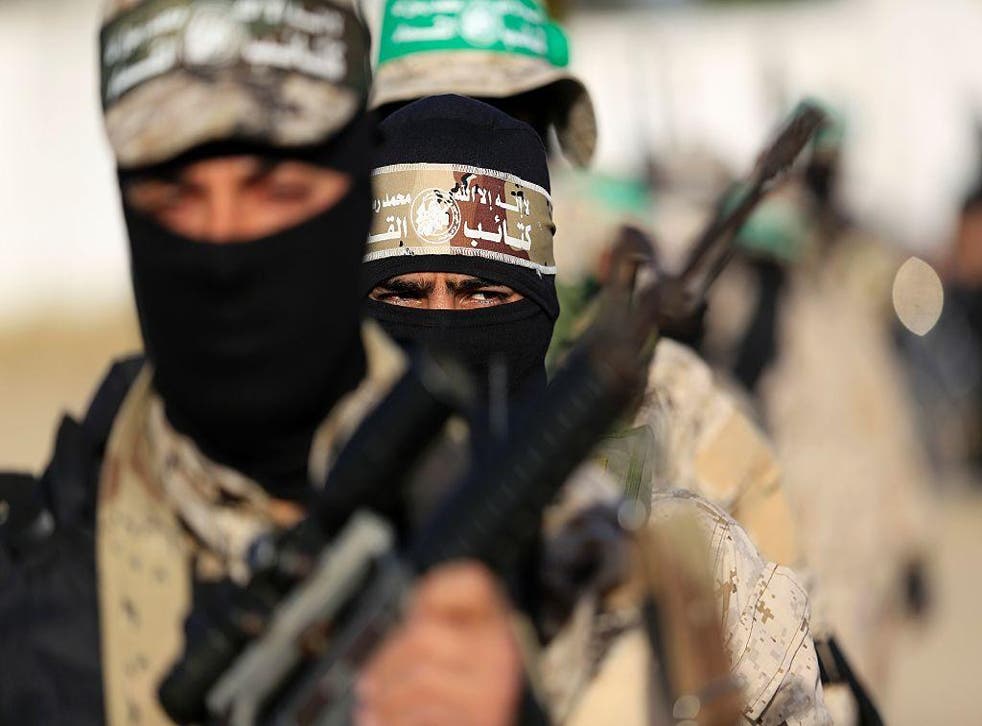 Palestinian militant group Hamas' leadership will drop its call for Israel's destruction and distance itself from the Muslim Brotherhood, in an apparent attempt to rebrand the organisation as more moderate.
Although it has historically engaged in violent resistance against Israel, a new policy document leaked to press in Lebanon and other Arab states, says that the organisation will agree to a Palestinian state along borders agreed in 1967 when Israel captured Gaza, the West Bank and East Jerusalem in a war with a number of Arab states.
Israel withdrew from Gaza in 2005, although a number of illegal settlements have since been built in the West Bank East Jerusalem and Golan Heights.
A future state encompassing Gaza, the West Bank and East Jerusalem along 1967 borders is the goal of Hamas' main political rival, the Fatah movement led by Palestinian President Mahmoud Abbas.
His Palestinian Authority has engaged in peace talks with Israel on that basis, although the last, US-mediated round collapsed three years ago.
Hamas' move appears aimed at improving relations with the West, Gulf Arab states and Egypt, which label the Brotherhood as a terrorist organisation.
The revised political document will still reject Israel's right to exist and back "armed struggle" against it, the Gulf Arab sources told the Reuters news agency.
This stance has lead many Western countries classify Hamas as a terrorist group.
Gaza marks 10 years of Israeli blockade
It is thought document was being released ahead of a planned visit by Palestinian President Mahmoud Abbas to Washington on 3 May, when Donald Trump's administration is expected to make a renewed push for Israeli-Palestinian peace.
But David Keyes, a spokesman for Israeli Prime Minister Benjamin Netanyahu, said Hamas was "attempting to fool the world", but he warned "it will not succeed".
He said: "They dig terror tunnels and have launched thousands upon thousands of missiles at Israeli civilians. This is the real Hamas."
Hamas has fought three wars with Israel since 2007 and has carried out hundreds of armed attacks in Israel and in Israeli-occupied territories since it was founded three decades ago.
It remained unclear whether the document replaces or changes in any way Hamas's 1988 charter, which calls for Israel's destruction and is the Islamist group's covenant.
A Hamas spokesman in Qatar declined to comment. There was no immediate comment from Egypt and Gulf Arab states.
Additional reporting by agencies
Register for free to continue reading
Registration is a free and easy way to support our truly independent journalism
By registering, you will also enjoy limited access to Premium articles, exclusive newsletters, commenting, and virtual events with our leading journalists
Already have an account? sign in
Register for free to continue reading
Registration is a free and easy way to support our truly independent journalism
By registering, you will also enjoy limited access to Premium articles, exclusive newsletters, commenting, and virtual events with our leading journalists
Already have an account? sign in