Hamas in Gaza 'says violence in Israel and the West Bank is a new intifada'
A series of stabbings in recent weeks have increased tensions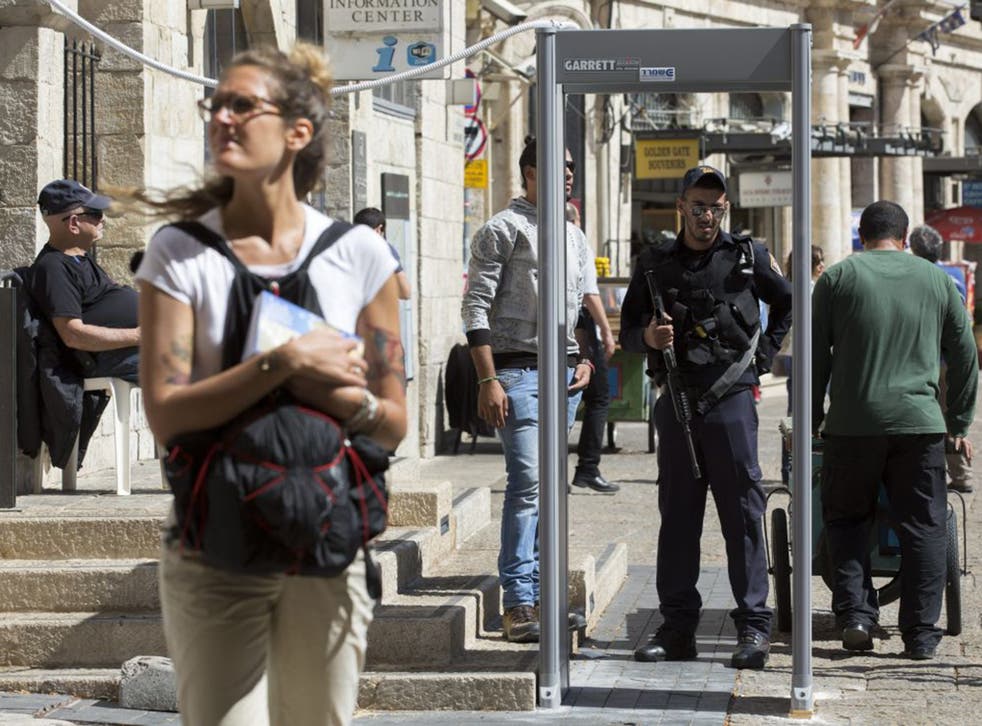 The head of Hamas' Gaza branch has reportedly called for a new intifada as unrest in Israel and the West Bank continues.
"We are calling for the strengthening and increasing of the intifada...it is the only path that will lead to liberation," Ismail Haniyeh said during a sermon at a mosque in Gaza City, AFP reported. "Gaza will fulfil its role in the Jerusalem intifada and it is more than ready for confrontation."
An intifada, usually meaning "uprising", is the name given to periods of violent resistance by Palestinians against Israeli authorities and civilians.
Tensions have been rising in the wake of a series of attacks by all sides on Israelis, Palestinians and Bedouins.
A 14-year-old Israeli and a police officer were stabbed in separate incidents while an Israeli stabbed four Arabs in the southern city of Dimona.
Meanwhile, a Palestinian woman allegedly tried to stab a security guard at a bus station in Afula, northern Israel, police said. She was shot and her condition was unclear.
The attempted stabbing came shortly after a Palestinian man allegedly attacked a police officer with a knife and tried to grab his gun near the entrance to the Kiryat Arba settlement in the West Bank. The officer was slightly injured and killed his attacker, police said.
Less than an hour earlier, a Palestinian used a vegetable peeler to stab and injure an Israeli teenager in Jerusalem.
Previously, two members of the Bedouin minority and two Palestinians were stabbed in Dimona by an Israeli man who allegedly told police that "all Arabs are terrorists" and said he was seeking revenge for previous attacks.
The victims were taken to hospital for treatment.
Beni Bitton, the mayor of Dimona, said the attacker was a "mentally ill man" and that passers-by quickly helped the wounded and provided first aid.
Prime Minister Benjamin Netanyahu "strongly condemned the harming of innocent Arabs" and said whoever uses violence will be brought to justice.
Hamas is an Islamic organisation and political party that controls the Gaza Strip and is part of unity government with the Fatah party in the Palestinian Authority.
Its military wing, the Izzedine al-Qassam Brigades, was designated terrorist group by the UK and launches rocket attacks at Israel, as well as suicide bombings and other terror attacks against what it views as the occupation of Palestinian territory.
A report by the United Nations following last year's Gaza conflict found that both Hamas and Israeli forces had committed war crimes.
Additional reporting by PA