Hamas unveils lion cubs at Gaza zoo
The cubs' names are a reminder of last year's conflict with Israel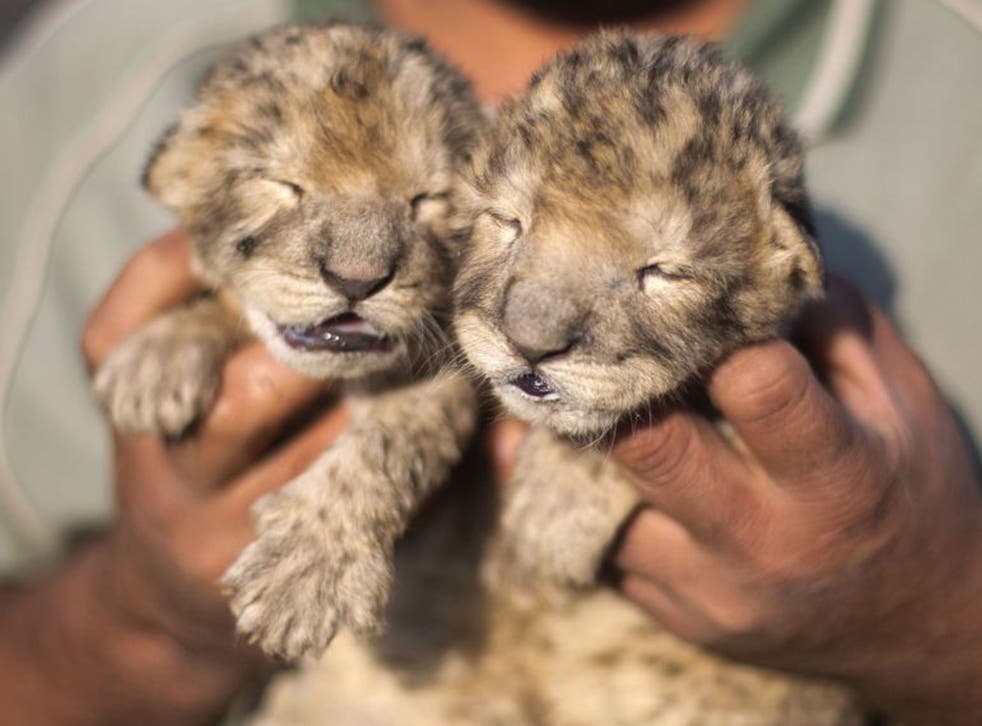 Hamas has given controversial names to the two latest additions at its Bissan amusement park, African lion cubs Fajr and Sjel.
The brother and sister, whose birth was announced yesterday by the strip's conservative rulers at the complex in northern Gaza, are the offspring of lions smuggled from Egypt in underground tunnels.
And their names send a defiant message during the one-year anniversary of the eight-day conflict with Israel in which more than 100 people - almost all Palestinians - were killed.
While Sjel - arabic for "clay" - is the name Hamas gave to the conflict, Fajr - translated as "dawn" - is the name of the Iranian-made missiles they fired at Israel.
According to The Guardian Nahed al-Majdub, manager of Bissan, said: "The lioness gave birth yesterday [Monday] to two cubs, one male and one female.
"It is the first time lions have been born in the Gaza Strip."
The fighting of November 2012 led to tens of thousands of Israeli troops being stationed along the Gaza border and the imposition of restrictions on the movement of goods and people in and out. It ended with a ceasefire after negotiations involving Egypt and the United States.
Join our new commenting forum
Join thought-provoking conversations, follow other Independent readers and see their replies