Hannibal Gaddafi kidnapped: Son of former Libyan leader Muammar Gaddafi held in Lebanon
Militants appear to be using kidnap to demand information about the fate of a Shiite cleric who went missing in Libya decades ago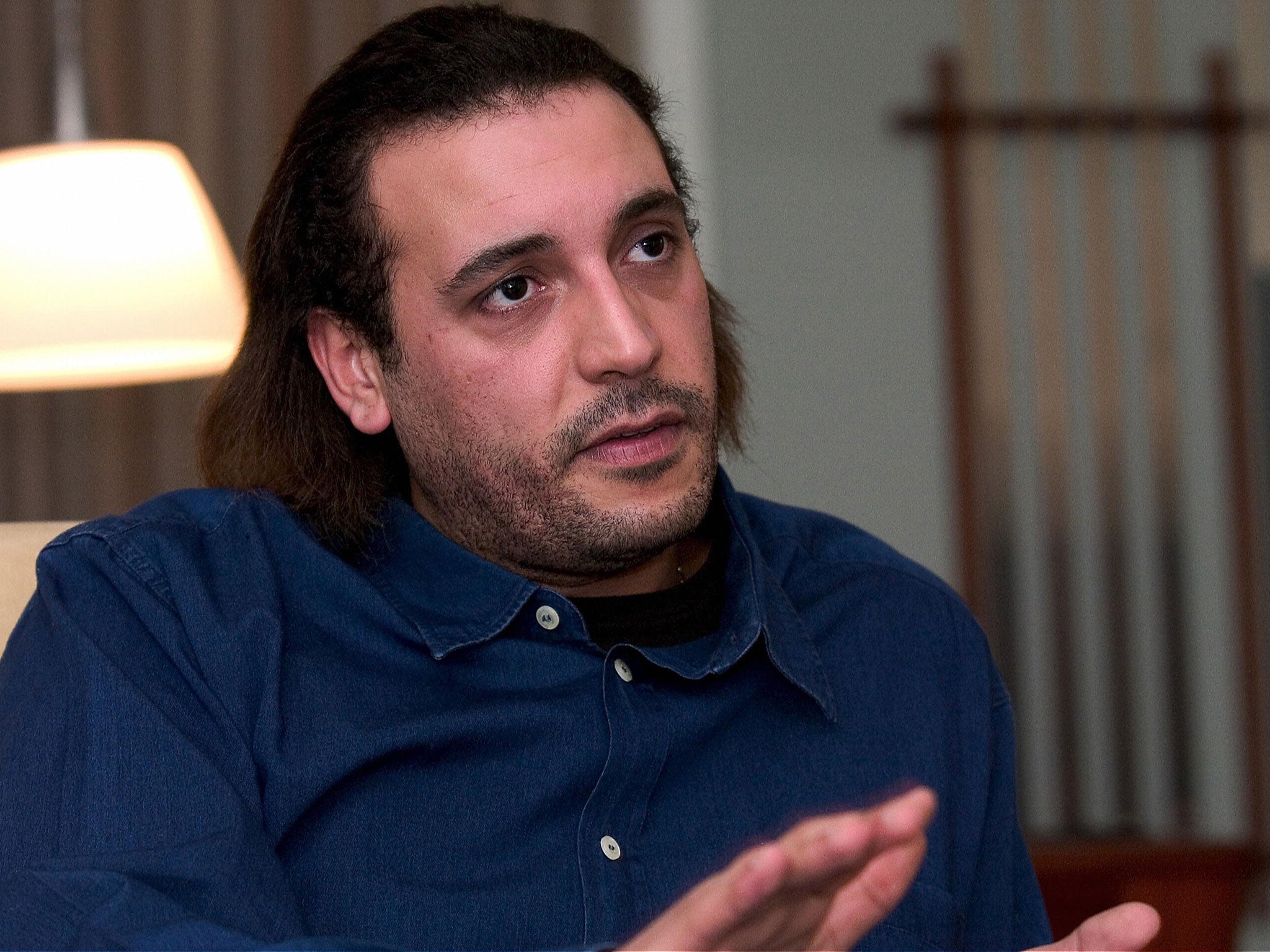 The son of Libya's deceased dictator Muammar Gaddafi has been kidnapped in Lebanon by militants demanding information about the fate of a Shiite cleric who went missing in Libya decades ago.
Hannibal Gaddafi appeared on a in a video aired on Al Jadeed TV to say anyone with information about Imam Moussa al-Sadr should come forward.
The 40-year-old appeared to have been beaten up and had black eyes, but said he is "in good health, happy and relaxed".
He has since been freed.
Moussa al-Sadr, one of Lebanon's most prominent Shiite clerics in the 20th century, vanished along with two people during a trip to Tripoli in 1978.
Lebanon blamed the disappearance on Muammar Gaddafi.
The imam's family believes he may still be in alive in a Libyan prison, although most Lebanese people assume he is dead. He would have been 87 years old today.
He was the founder of a Shiite political and military group which took part in the Lebanese civil war that began in 1975.
Additional reporting by Press Assocation
Join our commenting forum
Join thought-provoking conversations, follow other Independent readers and see their replies