HarperCollins pulls map excluding Israel from sale amid accusations of 'anti-Semitism'
The publisher apologised for 'any offence caused'
Lamiat Sabin
Friday 02 January 2015 13:30 Comments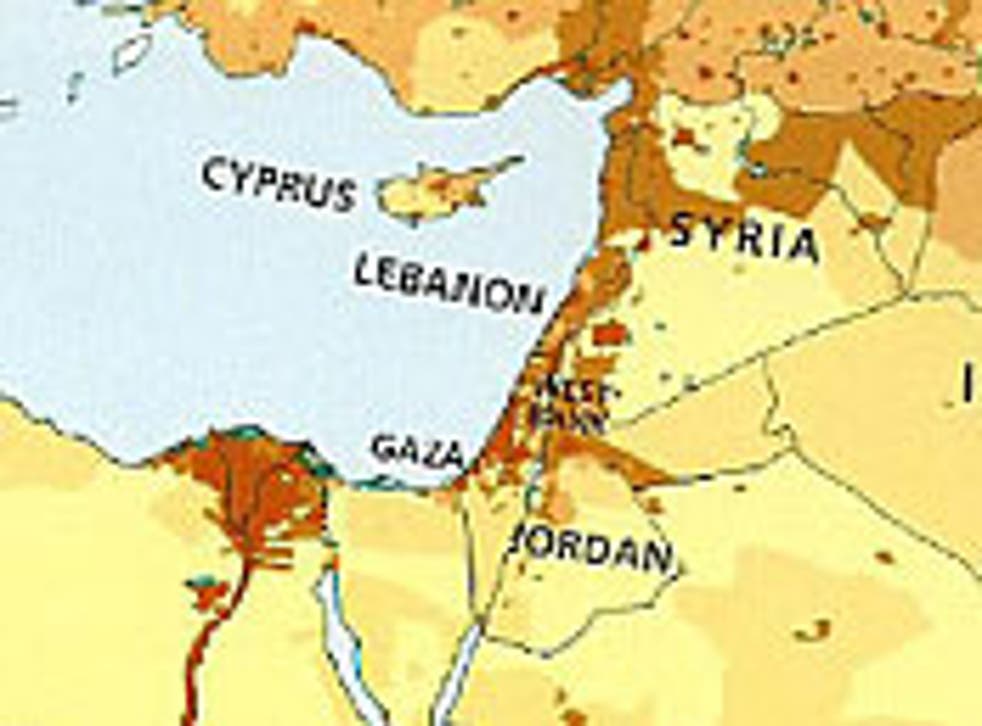 A map that omits Israel available to children in English-speaking schools in the Middle East have been withdrawn from the shelves and will be destroyed, publisher HarperCollins has announced after it was accused of "anti-Semitism".
The company apologised for the atlas that shows the West Bank clearly marked next to the Gaza Strip, but without any part of the land labelled as Israel, after Catholic newspaper The Tablet reported the outrage it initially caused within the Christian community.
A HarperCollins spokesperson said: "HarperCollins regrets the omission of the name Israel from their Collins Middle East Atlas. This product has now been removed from sale in all territories and all remaining stock will be pulped.
"HarperCollins sincerely apologises for this omission and for any offence caused."
In pictures: Israel-Gaza conflict - summer 2014

Show all 18
The publisher's subsidiary Collins Bartholomew had initially claimed that selling maps to customers in the Gulf countries that label Israel would be "unacceptable" and that their version was a response to "local preferences".
Palestine and Israel have been locked in a bloody dispute over territory for more than 66 years and the most recent war ended in August after 50 days and with at least 2,100 deaths of Palestinian civilians and fighters and 72 Israelis, of which most were soldiers.
HarperCollins is owned by News Corporation, whose chairman and CEO is the pro-Israel media magnate Rupert Murdoch. Social media users who are supporters of Israel accused the company of publishing "racist" and "anti-Semitic" information and others criticised it for cashing in by selling the version of the Middle East map in the Gulf countries despite Murdoch's political leanings.
He had said: "The publication of this atlas will confirm Israel's belief that there exists a hostility towards their country from parts of the Arab world. It will not help to build up a spirit of trust leading to peaceful co-existence."
The Council of Christians and Jews were also reported by the newspaper to have said that maps excluding Israel "risked causing confusion and de-legitimising the nation."
From 1947, United Nations partition plans sparked the delineation of boundaries and the land held by Palestinians shrunk down to areas inhabited today including the Gaza Strip, one of the most densely-populated places in the world, and parts of the West Bank. Israel has controlled the borders of these Palestinian-majority areas since the Six-Day War in 1967.
Register for free to continue reading
Registration is a free and easy way to support our truly independent journalism
By registering, you will also enjoy limited access to Premium articles, exclusive newsletters, commenting, and virtual events with our leading journalists
Already have an account? sign in
Join our new commenting forum
Join thought-provoking conversations, follow other Independent readers and see their replies