Harrowing images show desperate Syrian refugees break through fence to Turkish territories to escape Isis
Photos show men, women and children climbing barbed wire fence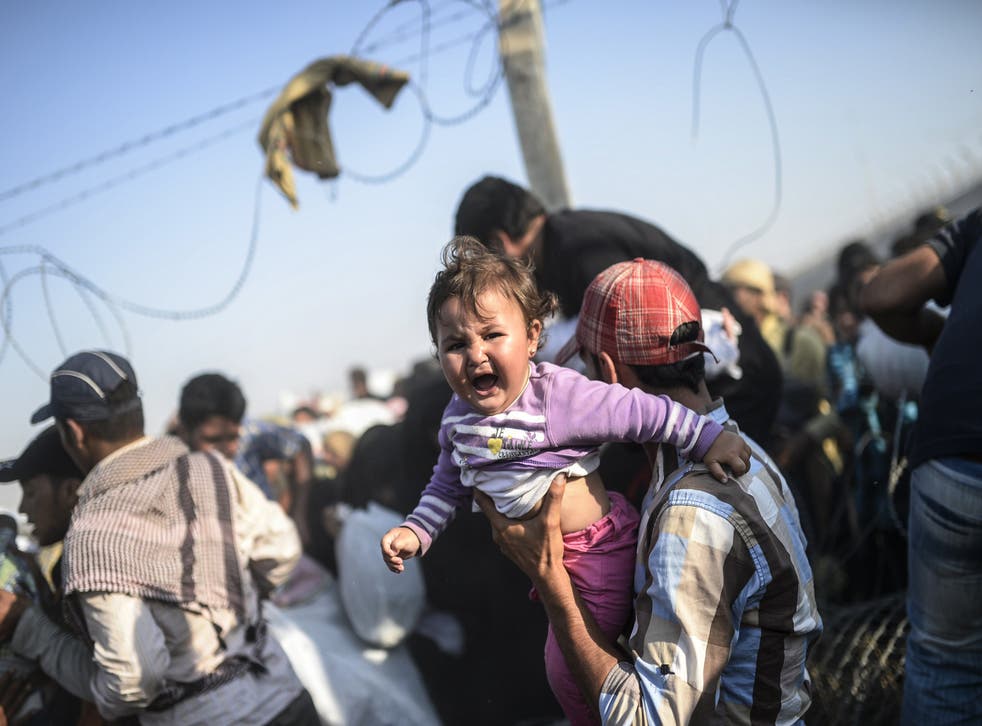 Thousands of desperate refugees are seen clambering through broken fences in a bid to enter Turkey as they flee from Isis forces in Syria in a harrowing set of images.
Syrians fleeing fighting between Isis and Kurdish forces made the dramatic journey at the Akcakale border in order to cross into Turkish territories.
Men, women and children mounted fences topped with barbed wire at the border.
Babies who were too young to walk were lifted by desperate parents through the crowds.
Turkey has taken in some 1.8 million Syrian refugees, since the conflict erupted in 2011.
Register for free to continue reading
Registration is a free and easy way to support our truly independent journalism
By registering, you will also enjoy limited access to Premium articles, exclusive newsletters, commenting, and virtual events with our leading journalists
Already have an account? sign in
Register for free to continue reading
Registration is a free and easy way to support our truly independent journalism
By registering, you will also enjoy limited access to Premium articles, exclusive newsletters, commenting, and virtual events with our leading journalists
Already have an account? sign in
Join our new commenting forum
Join thought-provoking conversations, follow other Independent readers and see their replies