'Heartbreaking' Syria orphan photo wasn't taken in Syria and not of orphan
Photographer shocked at how photo was 'twisted'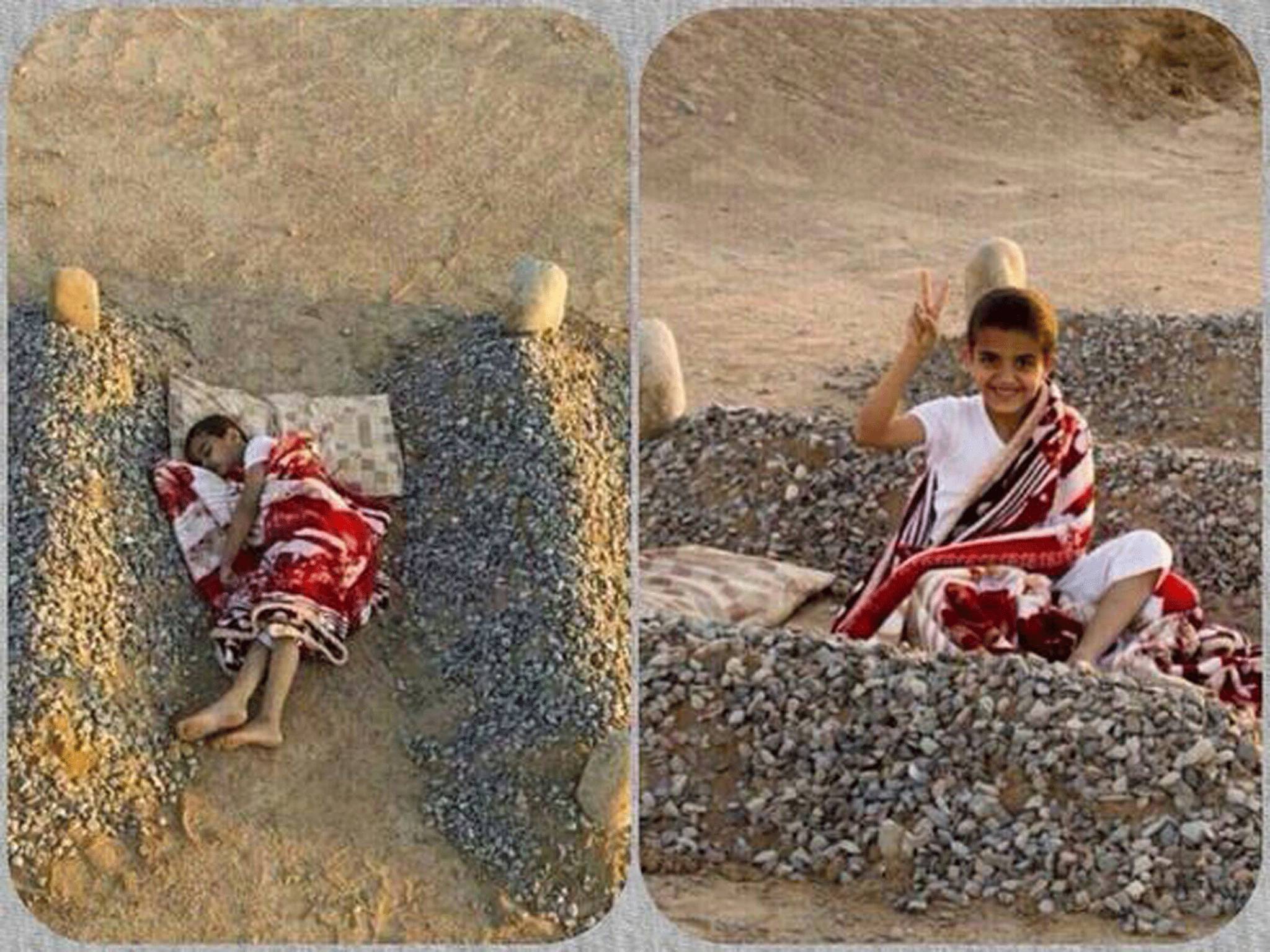 An image of a child purportedly lying between his parents' graves in Syria that exploded on Facebook and Twitter was actually a staged photo taken as part of an art project.
The graves were not graves but piles of stones, the orphan was not an orphan but the photographer's nephew, and the image itself was actually taken in Saudi Arabia.
The truth behind the picture, which was appropriated by people on social networks this week to reflect the tragic situation in Syria, was unearthed by Harald Doornbos, who interviewed the photographer Abdul Aziz al Otaibi on his blog.
Al-Otaibi said he was shocked by how the picture had been 'twisted', given that he made it very clear that the graves were fake when he posted it on Facebook.
"Look, it's not true at all that my picture has anything to do with Syria," he said. "I am really shocked how people have twisted my picture."
"I love photography," he continued. "Every artist has ideas in his head. So I had the idea to make a project whereby I show in pictures how the love of a child for his parents is irreplaceable. This love cannot be substituted by anything or anybody else, even if the parents are dead."
"I am really very annoyed by this. It is just not fair to take one of my photos totally out of context and use it for your own propaganda."
Al-Otaibi Directed Messaged the first Twitter user to re-purpose the image, @americanbadu, to ask them to correct it and explain why they claimed it was of Syria.
He received the response: "Why don't you just let go and claim it is a picture from Syria and gain a reward from God. You are exaggerating."
Hosts of fake images circulate Facebook and Twitter every day, with pictures depicting wars and beautiful parts of the world often being Photoshopped beyond recognition.

Join our commenting forum
Join thought-provoking conversations, follow other Independent readers and see their replies