Hijab emoji proposed by Saudi teenage girl
'In this day and age, representation is extremely important,' the 15-year-old said
Wednesday 14 September 2016 14:24 Comments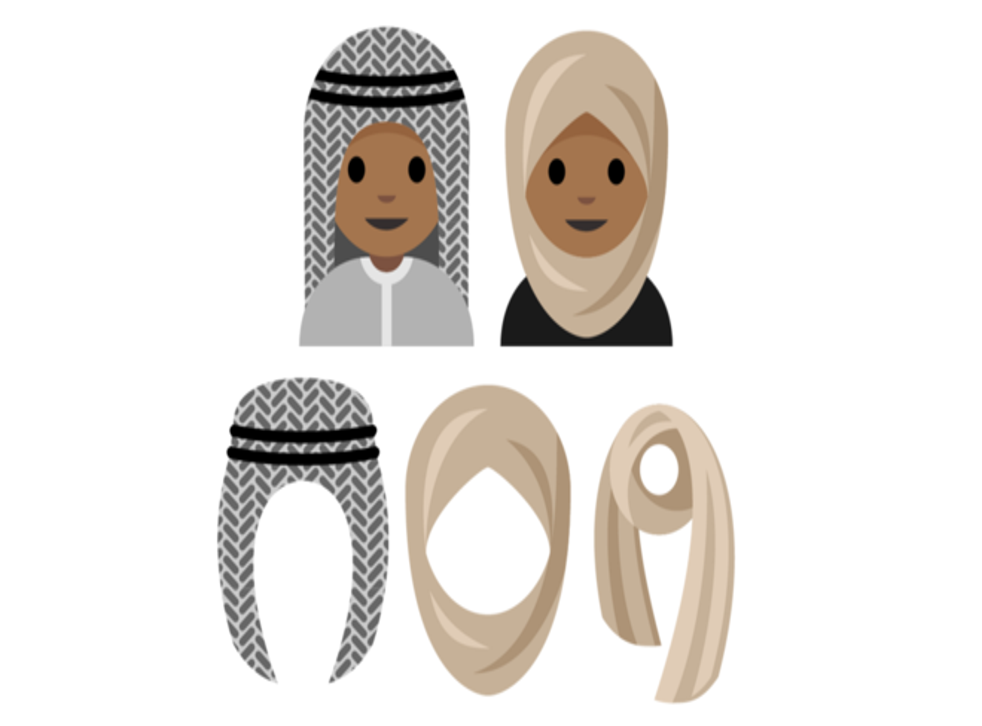 A Saudi teenager living n Germany has sent a proposal for a new headscarf-wearing emoji to The Unicode Consortium, which develops the popular characters.
15-year-old Rayouf Alhumedhi from Berlin said she was chatting to friends on Whatsapp when everyone picked an emoji to represent themselves. That's when she realised there wasn't one that adequately represented her, as a headscarf-wearing woman.
She did some research and was delighted to find anyone can submit new emoji concepts the non-profit. When Ms Alhumedhi emailed Unicode about her idea, they responded by helping her draft a formal proposal for the consortium's consideration.
"In this day and age, representation is extremely important," Ms Alhumedhi told the BBC.
"There are so many Muslim women in this world who wear the headscarf. It might seem trivial… but it's different when you see yourself on the keyboard around the world. Once you experience that, it's really great."
Ms Alhumedhi's idea caught the idea of Reddit co-founder Alexis Ohanian, who hosted an 'Ask Me Anything' discussion to boost awareness of the idea on Tuesday.
In pictures: Protest against burkini bans in London

Show all 10
Emoji is the fastest growing language in the world. There have been several high profile calls for Unicode to make the characters more diverse, as well as give female emojis other occupations that their current incarnations as princesses and playboy bunnies.
Unicode has said in the past they will considering coding gender neutral or female-appearing characters.
"We applaud Unicode for the diversification of emojis in recent years. However, this does not mean it should stop now. With the amount of difference in this world, we must be represented," Ms Alhumedhi wrote in her proposal.
If it is successful, headscarf-wearing-woman could be appearing on phone keyboards as soon as 2017.
Register for free to continue reading
Registration is a free and easy way to support our truly independent journalism
By registering, you will also enjoy limited access to Premium articles, exclusive newsletters, commenting, and virtual events with our leading journalists
Already have an account? sign in
Join our new commenting forum
Join thought-provoking conversations, follow other Independent readers and see their replies