How picture phones have fuelled frenzy of honour killing in Iraq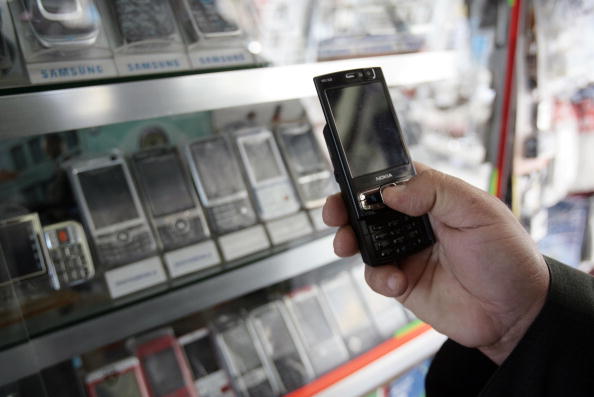 A dark pool of dried blood and a fallen red scarf mark the place where Ronak, who had fled to a woman's shelter in the Kurdish city of Sulaymaniyah when she was accused of adultery by her husband, was shot three times by a man hiding on the roof of a nearby building.
Ronak was wounded by bullets in the neck, side and leg and only survived after a four-hour operation. She was the latest victim of a huge increase across Iraq in the number of "honour" killings of women for alleged immorality by their own families.
Many are burnt to death by having petrol or paraffin poured over them and set ablaze. Others are shot or strangled. The United Nations estimates that at least 255 women died in honour-related killings in Kurdistan, home to one fifth of Iraqis, in the first six months of 2007 alone.
The murder of women who are deemed to have disobeyed traditional codes of morality is even more common in the rest of Iraq where government authority has broken down since the overthrow of Saddam Hussein in 2003.
A surprising reason explaining the massive increase in the number of honour killings is the availability of cheap mobile phones able to take pictures. Men photograph themselves making love to their girlfriends and pass the pictures to their friends. This often turns out to be a lethal act of bravado in a society where premarital or extra-marital sex justifies killing.
The first known case of sex recorded on a mobile leading to murder was in 2004. Film of a boy making love with a 17-year-old girl circulated in the Kurdish capital, Arbil. Two days later she was killed by her family and a week later he was murdered by his.
Since then there has been a sharp increase in the number of women suffering violence – it is almost always the women rather than the men who suffer retribution – as a result of some aspect of their love life being pictured on mobile phones.
In 2007, at least 350 women, double the figure for the previous year, suffered violence as a result of mobile phone "evidence", according to Amanj Khalil of the Institute for War and Peace Reporting, citing figures compiled by women's organisations and the police directorate in Sulaymaniyah.
The true figure is probably much higher. Bodies are buried in the mountains. Violence is concealed. Whole extended families and clans feel a genuine sense of shame because of some supposed act of immorality.
Often retribution is carefully planned. In the case of Ronak, whose real name has to be concealed, her would-be killer carefully chose his firing point in an empty office building beside the shelter and may have waited for her for a long time. Ronak, who has three children, came from the ramshackle town of Chamchamal on the road between Sulaymaniyah and Kirkuk. Accused of adultery by her husband and fearing an honour killing, she fled her house and took refuge first with the police who passed her on in March this year to the Asuda shelter in Sulaymaniyah, one of six shelters in Kurdistan for women who are victims of violence or threatened with honour killing.
She must have thought herself safe. Along with four other women, she was living on the first floor which can only be reached by a narrow staircase closed off by a locked inner door. The police gave a measure of protection. But members of her husband's family may have pursued her from Chamchamal. "When we went to court [with Ronak, who was seeking a divorce] we thought we were being followed," says Khanum Raheem Lateef, the manager of Asuda.
The windows in the shelter are mostly masked by curtains, but the one in the kitchen area leading to the bathroom had been taken down. At 11pm last Sunday Ronak went to the bathroom and as she came back into the kitchen a gunman lying on a roof 20ft away shot her three times.
The position of women in Iraqi society has deteriorated dramatically since the start of the occupation. Despite the horrific number of honour killings, their status may be improving only in Kurdistan, where the government is secular, in contrast to Baghdad where the religious parties hold power. The Kurdish police and courts are also more sympathetic than elsewhere in Iraq to women whose lives have been threatened. There are no shelters for women in Baghdad or Basra.
Vulnerability to violence is not the only area in which the equal status of women in Iraq has been eroded. A woman can only get a new passport if she is accompanied by a male relative. One woman, whose father was too ill to attend the passport office, had to take her 14-year-old brother with her to vouch for her before officials would give her a new passport.
Many women escape from miserable marriages, often arranged by their families, not by flight but by suicide. In 2007, some 600 women and girls in Kurdistan killed themselves, mostly by burning themselves, or by drowning or shooting themselves, according to the Health Ministry of the Kurdistan Regional Government.
"Women may feel there is genuinely no hope for them to escape subjection," says Sherizaan Minwalla, a lawyer with the Heartland Alliance in Sulaymaniyah, who represents many victims of domestic violence. "Suicide may seem a rational choice and even a form of protest."
Join our commenting forum
Join thought-provoking conversations, follow other Independent readers and see their replies