How the legal punishments handed out in Saudi Arabia compare to those of Isis
For many, the Saudi justice system sounds not unlike that of the Isis, the extremist Islamist group which has struck fear in much of the Middle East
Adam Taylor
Thursday 22 January 2015 13:38 Comments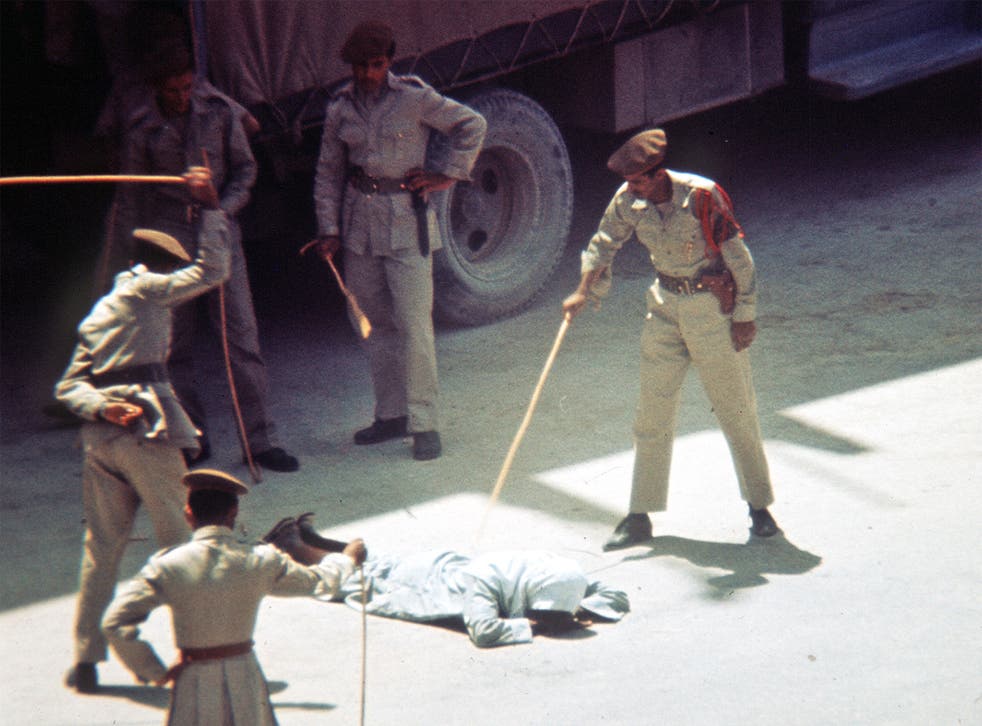 Following the lashing of blogger Raif Badawi and leaked footage that showed the public execution of a woman accused of beating her daughter, Saudi Arabia's harsh interpretation of sharia law and its use of capital punishment have come under international scrutiny.
For many, the Saudi justice system sounds not unlike that of Isis, the extremist Islamist group also known as Islamic State, which has struck fear in much of the Middle East.
This week, Middle East Eye, a website that focuses on news from the region and is frequently critical of Saudi Arabia, contrasted a set of legal punishments recently announced by Isis with the corresponding punishments in Saudi Arabia.
While Saudi Arabia isn't particularly forthcoming about its use of capital punishment (and Middle East Eye doesn't cite its source) and accurate information from within Isis's self-proclaimed caliphate is hard to ascertain, information from news sources and human rights organisations suggest the chart is at least broadly accurate.
In pictures: Raif Badawi release protests

Show all 15
Saudi Arabia's own concern about Isis is likely genuine (plans to build an enormous wall along its border with Iraq are a good sign of that), but for many Americans, the extremist group's rise is also bringing with it a renewed skepticism about American allies in the region.
©The Washington Post
Register for free to continue reading
Registration is a free and easy way to support our truly independent journalism
By registering, you will also enjoy limited access to Premium articles, exclusive newsletters, commenting, and virtual events with our leading journalists
Already have an account? sign in
Register for free to continue reading
Registration is a free and easy way to support our truly independent journalism
By registering, you will also enjoy limited access to Premium articles, exclusive newsletters, commenting, and virtual events with our leading journalists
Already have an account? sign in
Join our new commenting forum
Join thought-provoking conversations, follow other Independent readers and see their replies