Huda Ghalia: famous girl from video of Gaza beach massacre gives moving speech on graduating from university
Footage of then 12-year-old Huda Ali Ghalia screaming and collapsing next to the body of her dead father in 2006 incident was broadcast around the world 
Wednesday 23 August 2017 16:24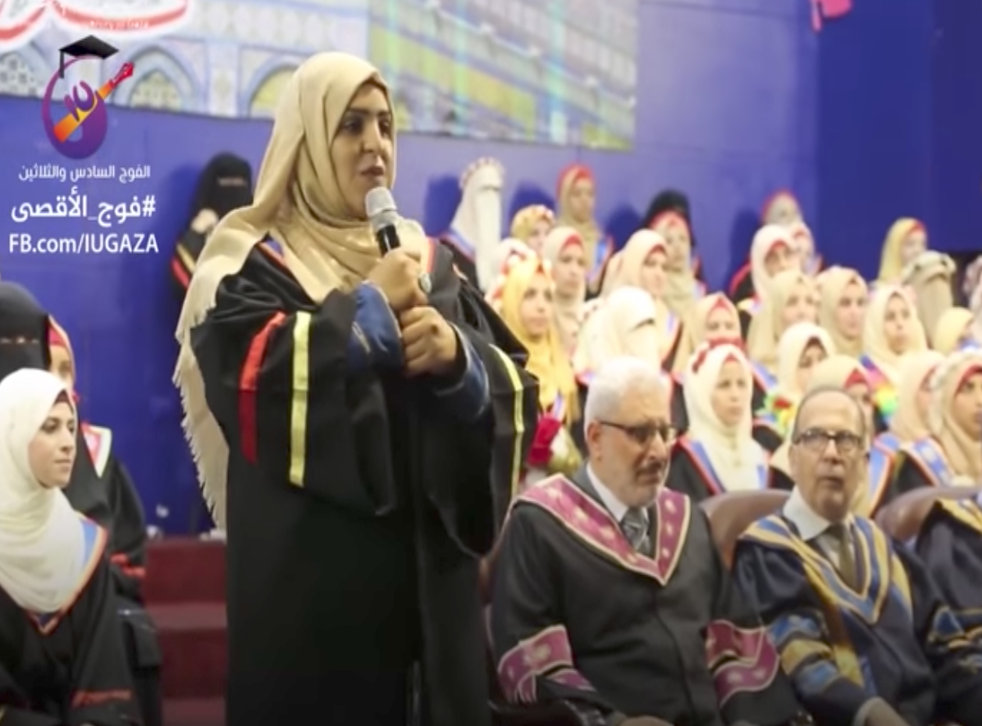 Huda Ali Ghalia was just 12 years old when her family was enjoying a day out at Sudaniya beach in northern Gaza in June 2006.
Suddenly, explosions - alleged to be the result of Israeli shelling - hit the beach killing several people, including her father, stepmother and five of her siblings.
In the immediate aftermath a video showed a screaming Huda collapsing next to the body of her father, calling his name. The clip instantly became a symbol of the Palestinian struggle.
Gaza's junior mechanics

Show all 13
Now, the young woman has graduated from university, giving a moving speech about the challenges she has faced growing up with such trauma, and her hopes for the future.
"Remember the girl from the Gaza beach? She was having a good time with her family, happy and laughing. Israeli occupation naval ships struck them. Her father was killed, four of her sisters, her brother and her aunt.
"Her mother was injured, and so were her other four sisters and her brother. She was also injured. She was 12 years old. I am that girl, Huda Ali Ghalia."
The now 23-year-old thanked her mother in particular for encouraging her to study towards a Bachelor's degree in sharia and law.
Huda's mother joined her on stage to hand her a bouquet of flowers. As the two embraced, the audience gave them a standing ovation.
"Huda is not an average person; she is a piece of every Palestinian. She got into our souls and into our hearts, and it is our duty to take care of her and stand by her," Adel Awadallah, head of the university, said before giving the student an honorary award.
The Israeli military initially said it regretted the loss of life - the explosions killed eight civilians and wounded more than 30 and came during the 2006 summer war between Israel and Hamas. However, a subsequent Israel Defence Force (IDF) investigation concluded that the explosion had been caused by a Palestinian landmine.
Palestinian authorities called the IDF claims a 'lie', arguing that fragments of an Israeli shell of the type fired towards the area on the day in question had been found on the beach.
Human Rights Watch among other rights groups called for an independent investigation into the incident, which the Israeli authorities declined to take part in.