'I'm scared to die' - What Isis hostage Peter Kassig wrote to his parents in captivity
The aid worker from Indiana also told his parents that he is "at peace" with his religious conversion to Islam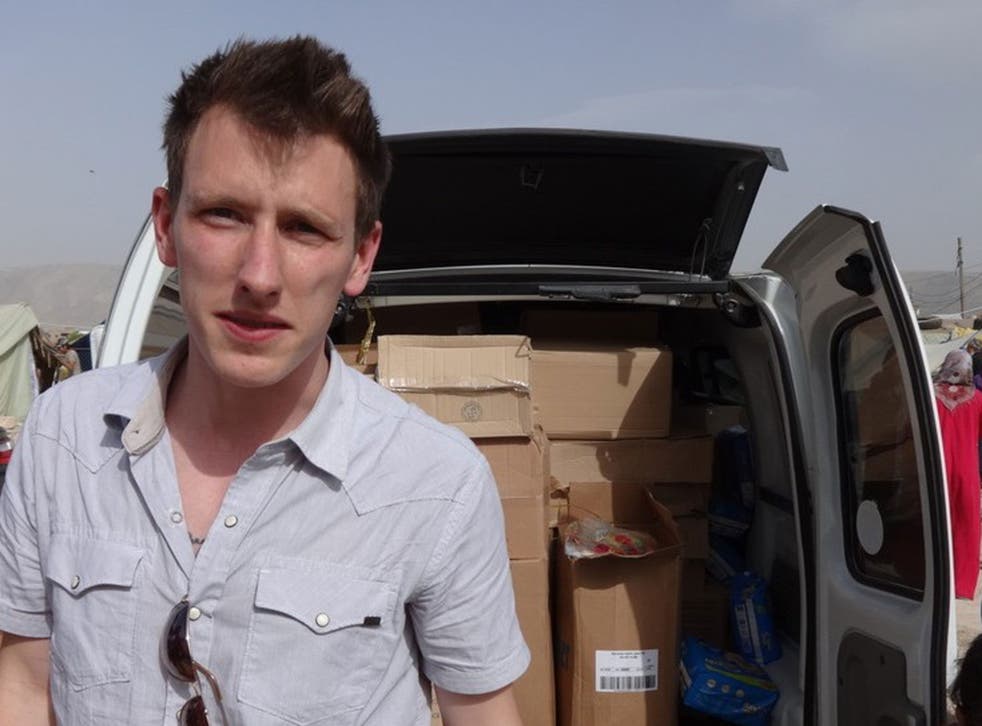 A US man held captive by Islamic State militants wrote to his parents and told them he was scared to die, in a letter released by his distraught relatives.
Aid worker Peter Kassig, 26, was seized on 1 October 2013 while in Syria working with humanitarian agency Sera (Special Emergency Response and Assistance), which he founded in 2012.
His capture has become widely known since fighters from the Islamic State (also known as Isis) paraded him in front of cameras after they beheaded British hostage and aid worker Alan Henning –the fourth person to die in such a way.
"I am obviously pretty scared to die but the hardest part is not knowing, wondering, hoping, and wondering if I should even hope at all," Mr Kassig wrote in the letter, which his parents, Ed and Paula, have now released, but which they received on 2 June.
Britain at War: Opinions on the ground

Show all 8
"I am very sad that all this has happened and for what all of you back home are going through. If I do die, I figure that at least you and I can seek refuge and comfort in knowing that I went out as a result of trying to alleviate suffering and helping those in need."
Mr Kassig, of Indiana in the US, is understood to have voluntarily converted to Islam according to another former hostage – and he is now known as Abdul-Rahman Kassig.
He added in the letter to his parents: "In terms of my faith, I pray every day and I am not angry about my situation in that sense. I am in a dogmatically complicated situation here, but I am at peace with my belief."
Like Mr Henning, Mr Kassig went to the beleaguered region to help Syrian refugees. He is a former US Army Ranger who served in the Iraq War before being medically discharged from service.
His organisation helped to deliver medical parcels and living supplies such as baby food and clothing to Syrian refugee camps and hospitals.
On Saturday Mr Kassig's parents released a video in which they made an emotional appeal to their son's captors to spare his life.
Isis has threatened to take Mr Kassig's life if air strikes against the group, led by the US, France and the UK, do not cease.
According to the BBC, his parents released parts of their son's letter "so the world can understand why we and so many people care for him and admire him".
Additional reporting by Press Association
Join our new commenting forum
Join thought-provoking conversations, follow other Independent readers and see their replies