Impose solution for Middle East, Abbas asks Obama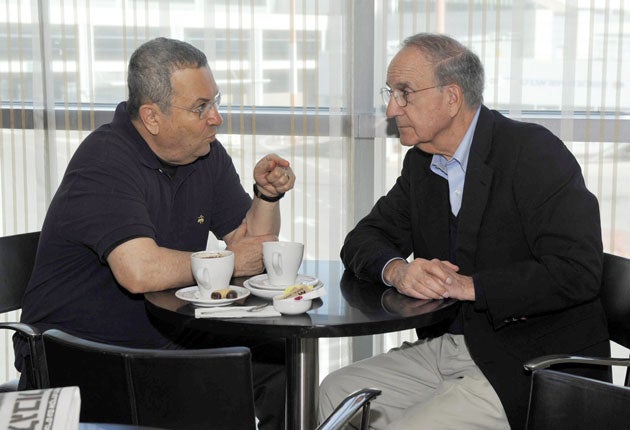 Palestinian president Mahmoud Abbas made a blunt appeal to the US at the weekend, asking US President Barack Obama to "impose" a solution to the Middle East conflict. The call comes amid deepening frustration at Israel's refusal to suspend the construction of Jewish homes in Arab-dominated East Jerusalem.
The plea, made several times in private but uttered in public for the first time, came as US envoy George Mitchell wrapped up a three-day visit to Jerusalem without any breakthrough on starting the proximity talks. "Since you, Mr President and you, the members of the American administration, believe in this [Palestinian statehood], it is your duty to call for the steps in order to reach the solution and impose the solution – impose it," Mr Abbas said in a speech to leaders of his Fatah party.
"But don't tell me it's a vital national strategic American interest ... and then not do anything," he added.
There has been fevered speculation in the media in recent weeks that the Obama administration has drawn up its own proposal for a Middle East solution, a prospect widely derided by Israeli politicians, who insist that only negotiations can lead to a solution.
During his visit to Jerusalem, Mr Mitchell reportedly extended an invitation to Mr Abbas to meet Mr Obama at the White House in May.
When Israeli Prime Minister Benjamin Netanyahu paid a visit to Washington last month, there were fraught exchanges as Mr Obama demanded a series of confidence-building measures that would coax the Palestinians back into talks.
Chief among these was the demand to suspend the construction of Jewish settlements in East Jerusalem, which Israel captured in 1967 and later annexed. Palestinians consider East Jerusalem as the capital of their future state.
But in a televised interview that aired at the start of Mr Mitchell's visit, Mr Netanyahu, under pressure from his right-wing cabinet to make no concessions on Jerusalem, publicly refused to cease construction.
However, he appears to have privately agreed to refrain from any "significant" actions in East Jerusalem during talks, according to reports in the Israeli newspaper Ha'aretz.
Mr Mitchell is due back in the region next week. Reuters last night quoted Palestinian sources as saying that the envoy had proposed a compromise in which the Palestinians would begin indirect talks in return for an unwritten commitment by Washington to assign blame publicly to any party that took action which compromised negotiations.
Join our commenting forum
Join thought-provoking conversations, follow other Independent readers and see their replies