Iran army chief threatens to give US 'slap in the face' after Donald Trump puts Tehran 'on notice'
Earlier this week another general warned any attack on Iran would turn it into a 'graveyard for aggressors'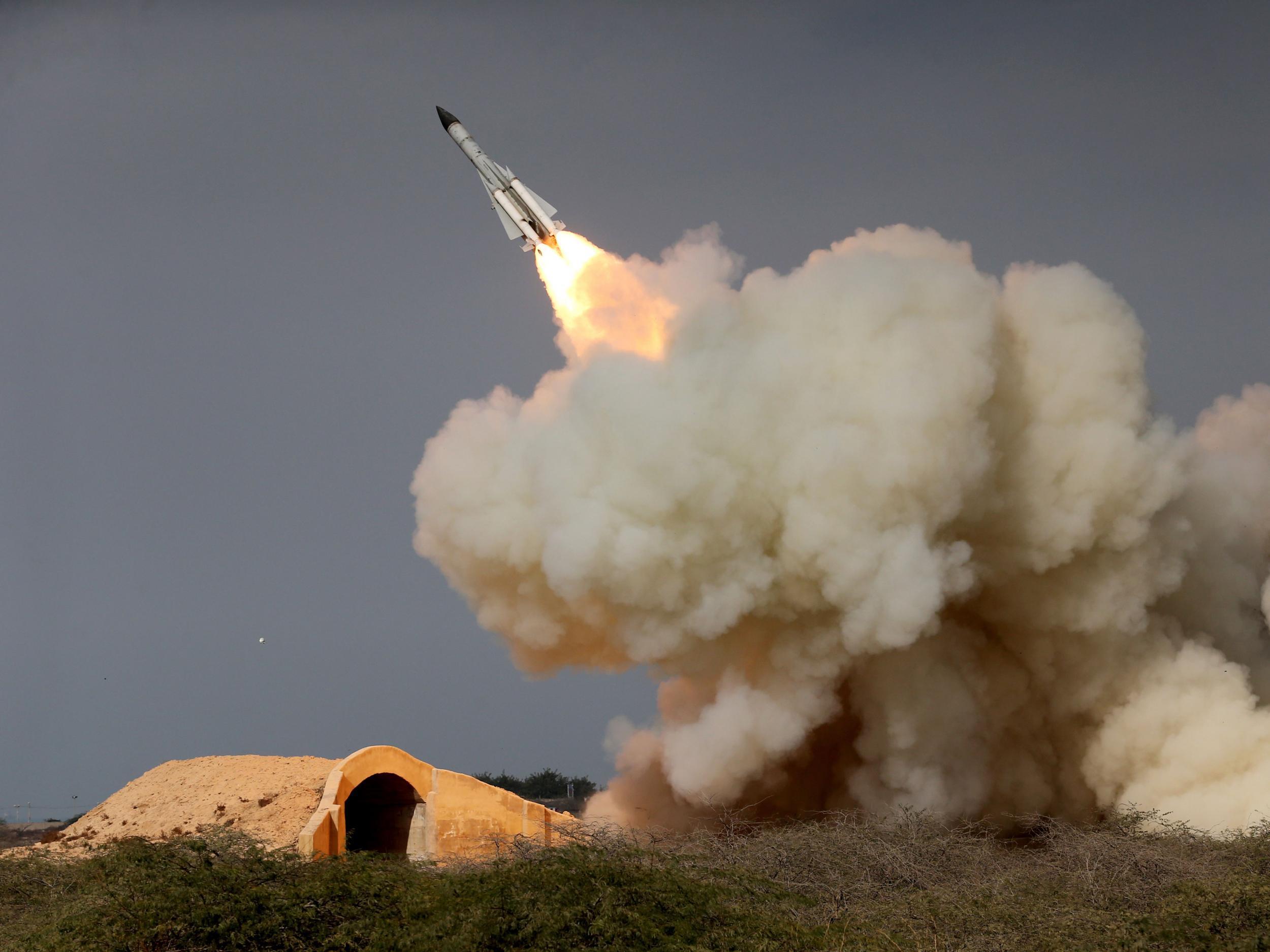 The US should expect a "strong slap in the face" if it underestimates Iran's defensive capabilities, a commander of the country's elite Revolutionary Guards has warned.
Since taking office, President Donald Trump promised a tougher approach on Iran and warned the Islamic Republic it was playing with fire after its recent ballistic missile test.
"The enemy should not be mistaken in its assessments, and it will receive a strong slap in the face if it does make such a mistake," General Mohammad Pakpour said, in quotes reported on the Guards' website.
Michael Flynn: We're officially putting Iran on notice
His comments come as the Revolutionary Guards concluded three days of exercises with rockets, artillery, tanks and helicopters, weeks after US President Donald Trump warned he had put Tehran "on notice" over a recent missile launch.
"The message of these exercises... for world arrogance is not to do anything stupid," Mr Pakpour said. "Everyone could see today what power we have on the ground."
The Revolutionary Guards said they test-fired "advanced rockets" and used drones during the three-day exercises, which were held in central and eastern Iran.
The controversial orders Donald Trump has already issued
Show all 9
In response to Iran's ballistic missile test, the US Treasury Department issued new sanctions on 13 people and 12 companies.
Iran was also one of the countries included in Mr Trump's ban on travel to the US from seven predominantly Muslim countries.
Earlier this week, another Revolutionary Guards general warned any attack on Iran would turn it into a "graveyard for aggressors".
"The US statesmen should be very wise and avoid threatening Iran," Hossein Salami, deputy head of the Revolutionary Guards added.
Join our commenting forum
Join thought-provoking conversations, follow other Independent readers and see their replies