Iranian Ayatollah mocks US over handling of Charlottesville racism
Supreme Leader Ali Khamenei joins international criticism of Trump administration's response to recent white supremacist violence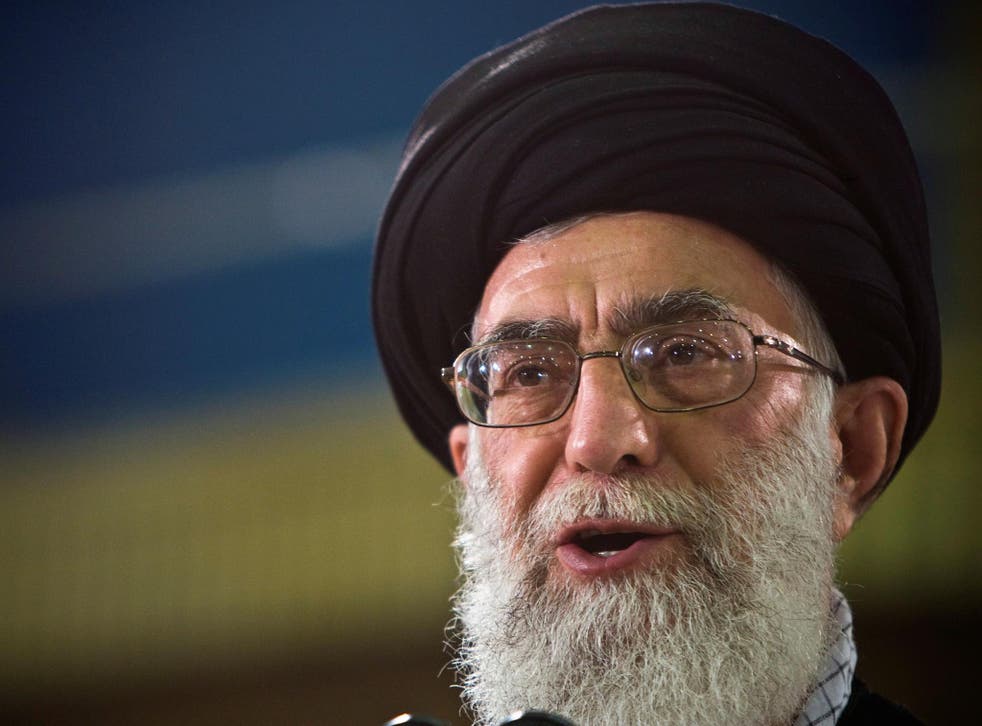 Iran's Supreme Leader Ayatollah Ali Khamenei has publicly criticised the US government over its handling of violence following a recent white nationalist rally in Charlottesville, Virginia.
"If US has any power, they better manage their country, tackle #WhiteSupremacy rather than meddle in nations' affairs. #Charlottesville," a post on the religious figure's official Twitter account said late on Wednesday.
The comment comes in the wake of the biggest white supremacist gathering on US soil in decades in the town of Charlottesville over the weekend, which quickly turned violent, pointing towards widening divides in US society.
Jeremy Corbyn slams Donald Trump over Charlottesville response
Neo-Nazi and Ku Klux Klan sympathisers were met with left wing counter-protesters. Fighting broke out, and a car ramming carried out by one right-wing protester left anti-fascist protester 32-year-old Heather Heyer dead and 19 more people injured.
US President Donald Trump initially said the casualties had been caused by "violence on both sides".
Two days later, he bowed to pressure from both Democrats and Republicans to specifically condemn the white supremacist movements present, but one day later backtracked, blaming the counter-protesters for "very very violent" behaviour too.
Iran's 'Trumpism' contest

Show all 10
Mr Trump's repeated refusal to disavow the so-called 'alt-right' has given rise to a flurry of criticism both domestically and internationally.
For Iran, the widening divide over who was responsible for the violence has provided ample ammunition for Tehran to criticise its traditional enemy of the US and deflect from its own human rights record.
Also on Wednesday, the foreign ministry accused Washington of hypocrisy over its annual report on religious freedom, which was particularly critical of Iran.
"It is clear that religious and racial discrimination, Islamophobia, and xenophobia are a widespread and frequent phenomenon among American politicians," spokesperson Bahram Ghasemi said in a statement.
Relations between Tehran and Washington have soured quickly since Mr Trump took office in January. A US travel ban for Iranian citizens was met with a counter-ban and ballistic missile testing, which in turn led the US to step up existing sanctions on the country.
Join our new commenting forum
Join thought-provoking conversations, follow other Independent readers and see their replies