Iran charges 18 over nuclear scientist killings
Tehran accuses Mossad, the CIA and MI6 of being behind the assassinations
James Legge
Sunday 17 March 2013 17:42 Comments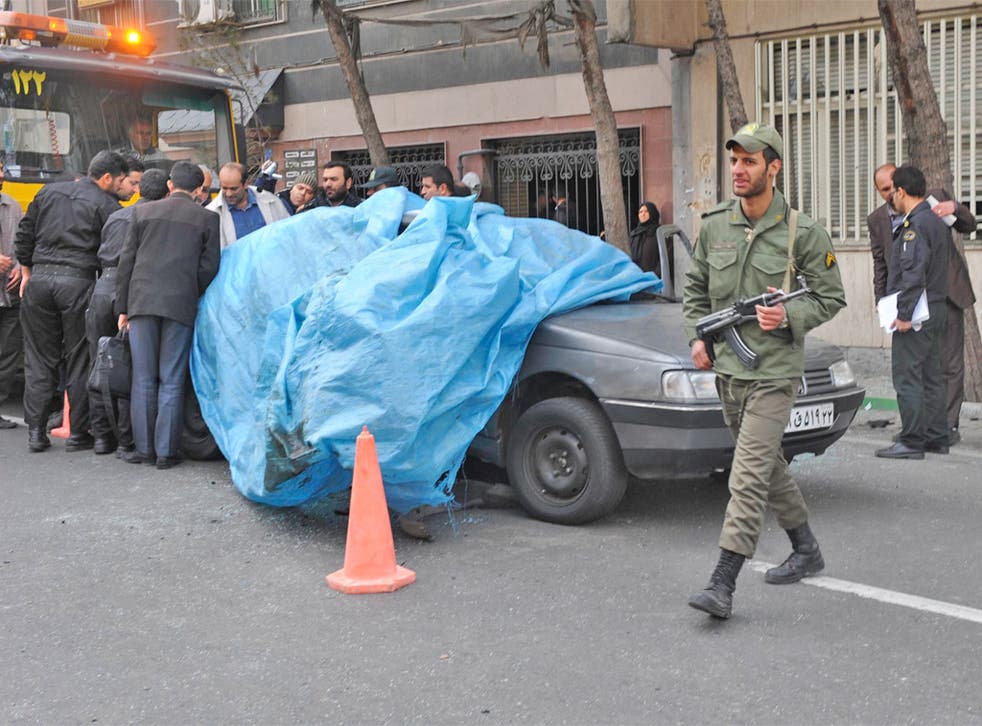 Iranian authorities have indicted 18 people over suspected involvement in the killing of its nuclear scientists, according to a news agency.
Since 2010, at least five Iranian scientists, including a manager at a key enrichment facility, have been killed.
Iran suspects the CIA, MI6 and Israel's Mossad. While the US and Britain have denied the allegations, Israel has declined to comment.
And today the semi-official Mehr news agency quotes Tehran chief prosecutor Abbas Jafari as saying authorities have issued indictments against the 18 suspects and they will go trial in coming months. He gave no other details.
In 2012, Iran hanged 24-year-old Majid Jamali Fashi, whom it accused of being a Mossad agent and of murdering a Tehran University professor, Massoud Ali-Mohammadi, in January 2010.
At the time state media said the 50-year-old professor was killed when a remote-controlled bomb attached to a motorcycle was detonated outside his home in the north of the capital.
It is unclear what role, if any, Professor Ali-Mohammadi had in what Israel and the West are convinced is Iran's effort to acquire atomic weapons.
And last year Mostafa Ahmadi Roshanan, a chemistry expert and a director of the Natanz uranium enrichment facility in central Iran, was killed similarly when two men on a motorbike attached a magnetic bomb to his car.
The fact the killers knew the movements of their victims so precisely suggested the involvement of foreign intelligence services using Iranians belonging to dissident movements.
The issue of Iran's nuclear programme has been simmering for years, with the Islamic state repeatedly insisting that its uranium enrichment is purely for peaceful energy production.
But last year the International Atomic Energy Authority (IAEA) confirmed that Iran was enriching uranium to 20 per cent, a level more appropriate to weapons than energy supply.
And, in November 2011 it issued a document drawing on 1,000 pages of intelligence which said for the first time that some of the alleged experiments at the country's enrichment plants can have no other purpose than developing nuclear weapons.
And last September Israeli Prime Minister Benjamin Netenyahu told the United Nations general assembly that Iran's uranium enrichment must be stopped before this summer summer, saying that the country will be in a position to make a short leap to making its first nuclear weapon by then.
Register for free to continue reading
Registration is a free and easy way to support our truly independent journalism
By registering, you will also enjoy limited access to Premium articles, exclusive newsletters, commenting, and virtual events with our leading journalists
Already have an account? sign in
Join our new commenting forum
Join thought-provoking conversations, follow other Independent readers and see their replies