Iran bans private drones above capital Tehran over security fears
Drones 'can fly over sensitive sites, film them and be exploited by the enemy' IRGC deputy commander says
Samuel Osborne
Tuesday 21 February 2017 11:39 Comments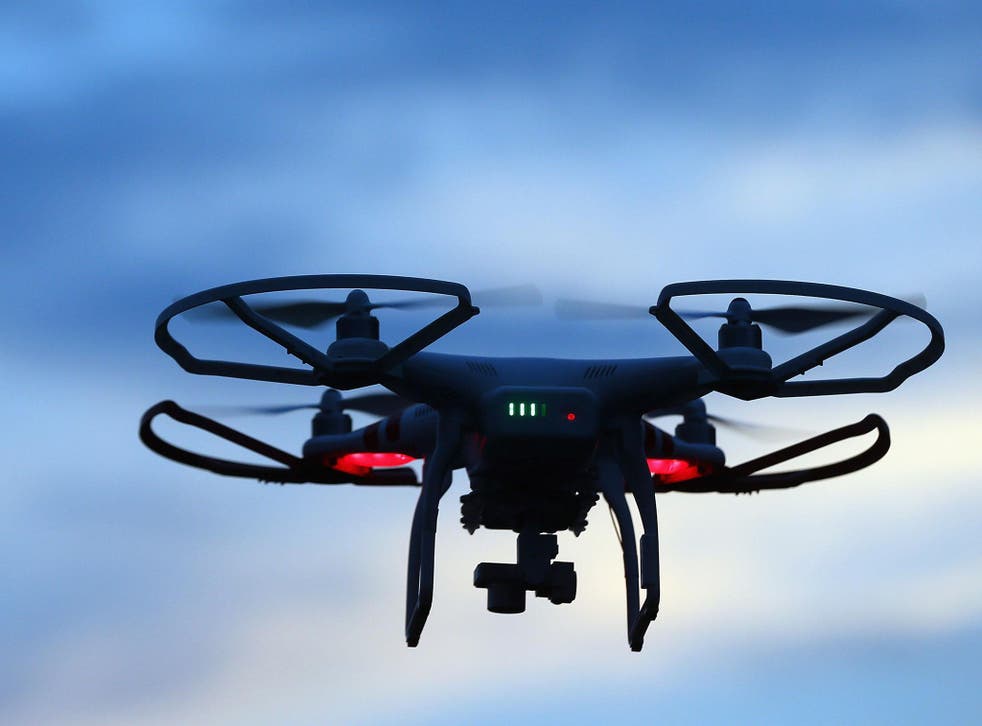 Iran has banned private drones from flying above the capital of Tehran over security fears.
At least two drones were shot down in recent weeks as they flew near sensitive areas.
Now, licences will only be granted to "relevant bodies and not individuals".
"These quadcopters are equipped with cameras and can fly over sensitive sites, film them and be exploited by the enemy," said Ali Reza Rabi'i, deputy commander of the Islamic Revolution Guards Corps (IRGC).
Drone captures SpaceX rocket landing in Florida
As such, drones equipped with cameras can "pose a threat," he told the Tasnim news agency.
In December, a drone owned by Iranian state TV was shot down after entering a no-fly zone near the offices of Iran's Supreme Leader Ayatollah Ali Khamenei.
The drone was said to have been filming for a documentary.
Last month, anti-aircraft cannons fired at an another drone, footage of which was shared on social media.
The air defence system failed to destroy the unidentified drone.
Mr Rabi'i said drones equipped with cameras had led to privacy complains after they flew over some people's homes.
He said drone permits would not be given to individuals.
Register for free to continue reading
Registration is a free and easy way to support our truly independent journalism
By registering, you will also enjoy limited access to Premium articles, exclusive newsletters, commenting, and virtual events with our leading journalists
Already have an account? sign in
Join our new commenting forum
Join thought-provoking conversations, follow other Independent readers and see their replies