Iran plans to decriminalise drug use allowing government to give diluted drugs to addicts
Proposal aims to cut relationship between drug addicts and drug traffickers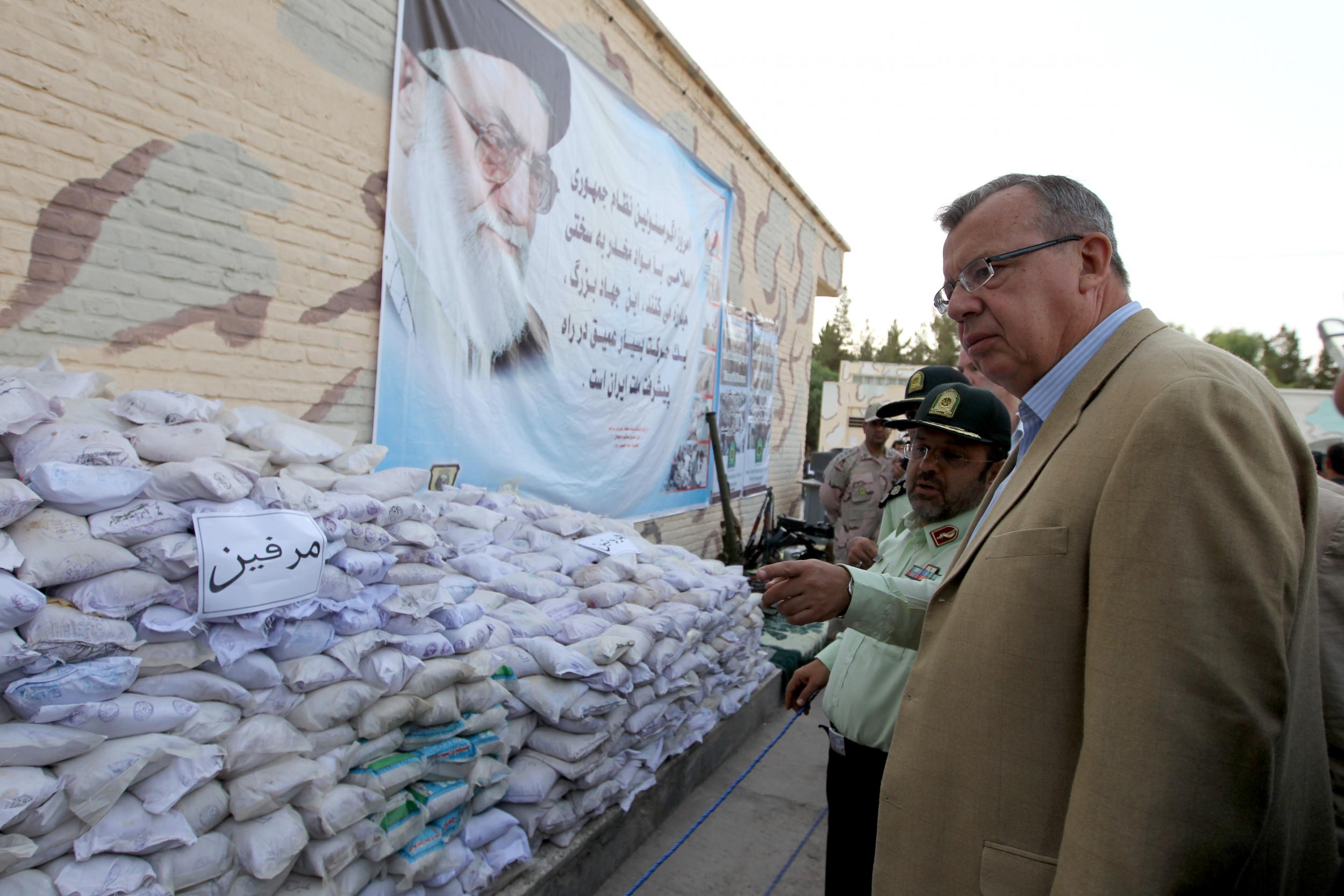 Iran could be on the verge of decriminalising some forms of drug use to allow the government to distribute drugs to addicts.
By allowing the government to give out diluted rugs to addicts, the proposal aims to cut the relationship between drug addicts and drug traffickers.
"The plan to distribute [low-grade] drugs is similar to what used to be implemented before the [1979 Iran's Islamic] Revolution," said Hassan Norouzi, the spokesperson for the Parliament's Judicial and Legal Commission, according to IFPNews.
Global commission call for legalisation of drugs
Mr Norouzi said diluted drugs such as Methadone would be distributed instead of opium, cannabis and other common drugs in Iran. He went on to say all relevant authorities had given the proposal the go-ahead.
He added: "Given the special emphasis that the Establishment's macro-policies put on the necessity of cutting off the relationship between drug addicts and narco-traffickers, we decided that the government hand out diluted drugs to addicts, so that they will be able to give up their addiction gradually and, instead of being drawn to drug-traffickers, turn to the Establishment and meet their needs through official channels."
The spokesperson said the Judicial and Legal Commission will continue its work to finalise the plan's approval.
When he was asked what kinds of narcotics the government would distribute among addicts, he said: "These drugs include methadone and substances more diluted than previous ones, and the authority to decide on that rests with bylaws which are to be jointly drawn up by the Ministry of Justice and [Iran's] Drug Enforcement HQ, and which could come into effect after getting the all clear from the Cabinet."
Iran's 'Trumpism' contest
Show all 10
The judicial committee has also proposed a draft law halting the death penalty for carrying and distributing less than 100kg of traditional drugs such as opium or less than two kilograms of synthetic drugs.
Iran's Drug Control Organisation said there are now 2.8 million people "regularly consuming drugs" in the strictly conservative country.
The figure increased from 1.3 million users in the Islamic Republic's 80 million strong population six years ago, spokesperson Parviz Afshar said, with opium fuelling 67 per cent of consumption.
Last year, the UN said Iran has one of the worst addiction crises in the world, affecting people from all walks of society.
Join our commenting forum
Join thought-provoking conversations, follow other Independent readers and see their replies