Iran hangs two men for blasphemy amid 'alarming' surge in executions
Yousef Mehrdad and Sadrollah Fazeli Zare were hanged at Arak Prison in central Iran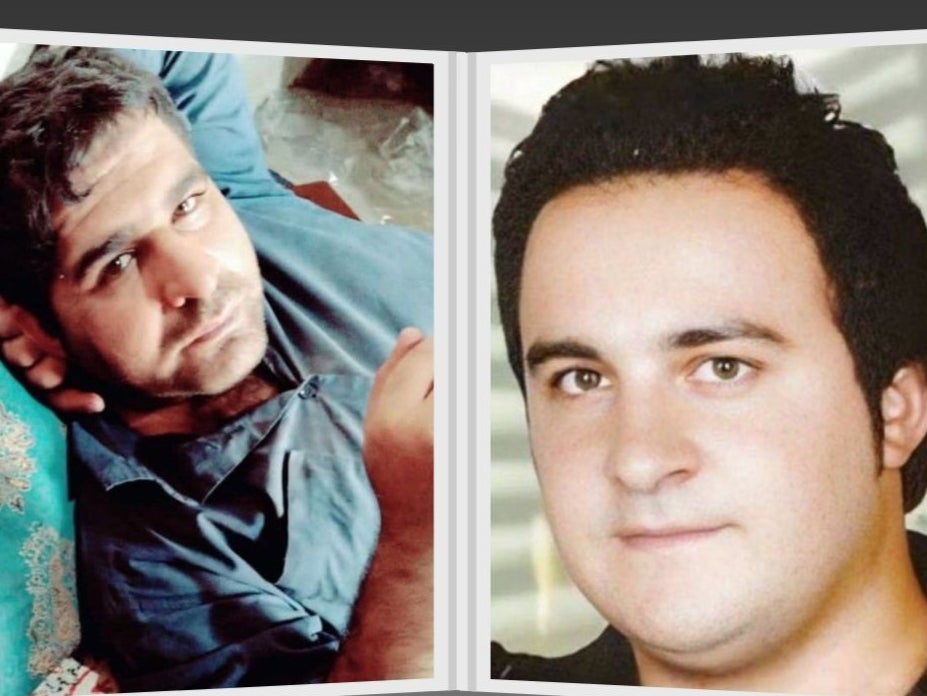 Iran has hanged two people who had been sentenced to death for blasphemy, as activists warn of the "alarming" surge in executions in the country.
Yousef Mehrdad and Sadrollah Fazeli Zare were executed at Arak Prison in central Iran, for a multitude of charges, including blasphemy, encouraging atheism and insulting the religion of Islam.
The pair were arrested in May 2020 and accused of being involved in a channel on Telegram called "Critique of Superstition and Religion," according to the US Commission on International Religious Freedom.
Both men faced months of solitary confinement and could not contact their families, the commission said.
The Mizan news agency of Iran's judiciary, who confirmed the executions, said the men were running dozens of online anti-religion platforms.
They were also accused of burning a Quran, Islam's holy book, though it wasn't clear whether the men allegedly did that or such imagery was shared in the Telegram channel.
Iran remains one of the world's most prolific executioners, having put to death at least 203 prisoners since the start of this year alone, according to the Oslo-based group Iran Human Rights.
Amnesty International's most recent report on executions put Iran as the world's second-largest executioner, behind only China.
But carrying out executions for blasphemy in Iran remains rare, as previous cases saw the sentences reduced by authorities.
Human Rights Activists in Iran, another group monitoring the country, warned last week about the "alarming surge" in executions.
The streak of executions, including members of ethnic minority groups in Iran, comes as months-long protests over the September death of 22-year-old Mahsa Amini after her arrest by the country's morality police.
Mahmood Amiry-Moghaddam, who leads Iran Human Rights, decried the executions as exposing the "medieval nature" of Iran's theocracy.
"The international community must show with its reaction that executions for expressing an opinion is intolerable," he said in a statement.
"The refusal of the international community to react decisively is a green light for the Iranian government and all their like-minded people around the world."
Additional reporting by agencies
Join our commenting forum
Join thought-provoking conversations, follow other Independent readers and see their replies