Outcry in Iran over honour killing of 14 year old girl
President urges cabinet to speed up laws against such murders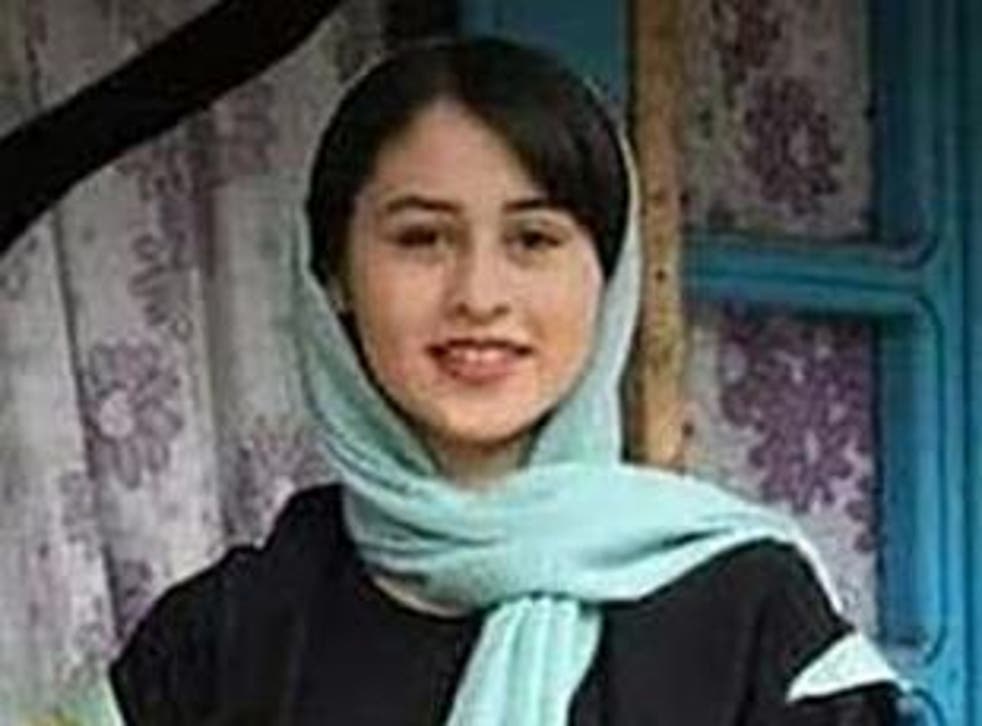 Iran's president has called for action to outlaw "honour killings" after the brutal murder of a 14-year-old girl by her father sparked nationwide condemnation.
Reza Ashrafi reportedly used a farming sickle to behead his daughter, Romina, as she slept on Thursday after she ran away with 34-year-old Bahamn Khavari in Talesh, some 200 miles northwest of the capital Tehran.
Romina was found five days after leaving home and taken to a police station, where she reportedly told police she feared a violent reaction from her father.
But she was then turned over to the custody of her family after her father appeared forgiving, the official IRNA news agency reported.
Ashrafi is now in police custody.
On Wednesday, several Iranian newspapers ran the story on their front pages and thousands of Iranians used the hashtag #RominaAshrafi to condemn the murder.
​"Curse all of the brain damaged culture and tradition that leads to the death of Rominas," one Twitter user named Azadehkt posted.
In traditional patriarchal societies, including segments of Iran, women involved in such scandals are often castigated for sullying a family's honour even when they're children
The case has led Iran's president, Hassan Rouhani, to express regret about the killing and urge his cabinet to speed up harsher laws against such violence.
Proposed legislation against so-called "honour killings" has apparently shuttled for years among various decision-making bodies in Iran.
The country's judiciary said Romina's case will be tried in a special court. Under the present law, her father faces up to 10 years in prison.
"Without a doubt our heavy duty is the judicial follow-up of the issue and harsh punishment for the perpetrator of this crime," Iran's deputy justice minister, Mahmoud Abbasi, said on Wednesday, according to IRNA.
"But this issue isn't the end of the road. It's the beginning of a large and terrible road that requires us to take a step for the preventing of the sacrifice of Rominas in society."
Information on honour killings in Iran is scant, and it is not known how many women and young girls are murdered by family members or close relatives because of their actions perceived as violating conservative norms on love and marriage.
Shahnaz Sajjadi, an aide to the president on human rights affairs, told the khabaronline.ir news website on Wednesday: "We should revise the idea that home is a safe place for children and women.
"Crimes that happen against women in the society are less than those that happen in the homes."
Additional reporting by AP
Join our new commenting forum
Join thought-provoking conversations, follow other Independent readers and see their replies