Iran-Iraq earthquake: 5.0 magnitude tremor hits border region
Quake hit near the city of Ilam, Iran
Matt Mathers
Wednesday 03 June 2020 11:01 Comments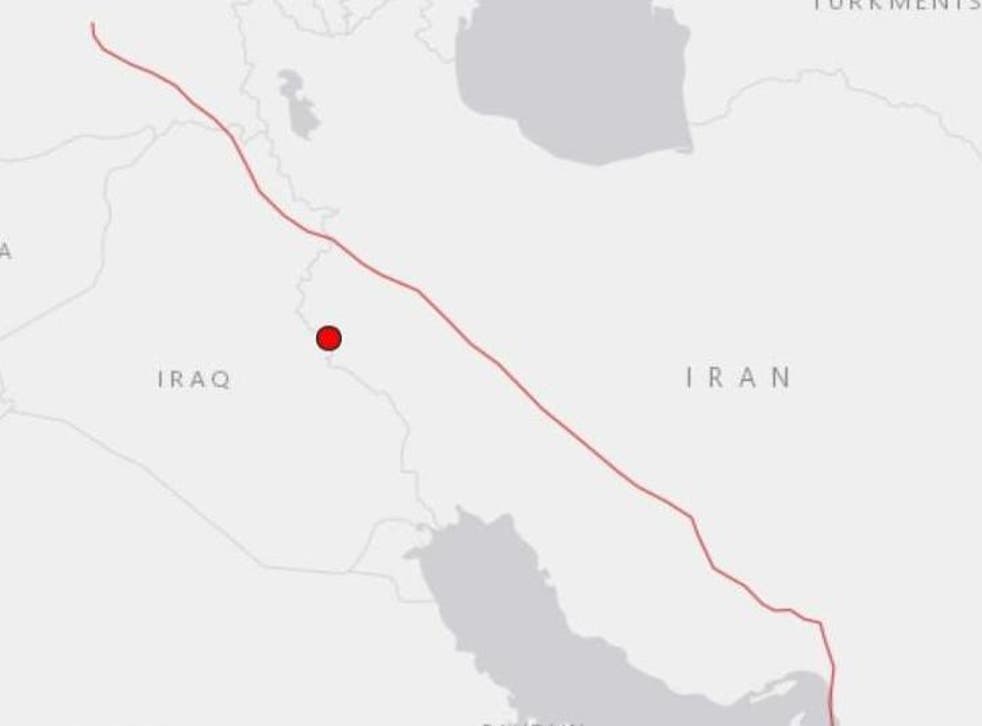 An earthquake of magnitude 5.0 struck the Iran-Iraq border region on Wednesday, the GFZ German Research Centre for Geosciences (GFZ) said.
The quake struck at a depth of about 10 km (6.2 miles).
Its epicentre appears to be about 140 km (86 miles) east of Iraqi capital Baghdad, and 52 km (32 miles) west of Ilam, Iran, according to the GFZ.
The quake struck at around 11:39 local time and there are no immediate reports of casualties.
The GFZ initially recorded a magnitude of 6.3 but this was later revised down to 5.0.
A 5.1 magnitude earthquake hit northern Iran earlier this month, killing two people and injuring 22 more, according to local media.
People were forced to flee their homes after the quake struck capital Tehran 8 May at around 8.18pm (GMT).
Iran officials said that a 21-year-old women died as a result of heart failure.
A 60-year-old man died from head injuries in the city of Damavand, about 69 km (42 miles) east of the capital, officials added.
At least five people were killed and hundreds injured after a magnitude 5.9 earthquake struck northwestern Iran in 2019.
The initial quake struck Tark county, a rural area about 35 miles from the town of Hashtrud in East Azerbaijan Province, on 8 November.
It was followed by more than 40 aftershocks, forcing residents to rush out of their homes in fear. State media reports described many of the injuries as coming while people were fleeing in panic.
The US Geological Survey said the quake's epicentre was at a relatively shallow depth of 10km (6.2 miles). State media reports said 30 homes were destroyed in a village at the epicentre.
Register for free to continue reading
Registration is a free and easy way to support our truly independent journalism
By registering, you will also enjoy limited access to Premium articles, exclusive newsletters, commenting, and virtual events with our leading journalists
Already have an account? sign in
Join our new commenting forum
Join thought-provoking conversations, follow other Independent readers and see their replies