Iran is world's biggest emerging market since collapse of Soviet Union, says Lord Lamont
Exclusive: Newly appointed trade envoy to Iran says lifting of sanctions creates enormous opportunities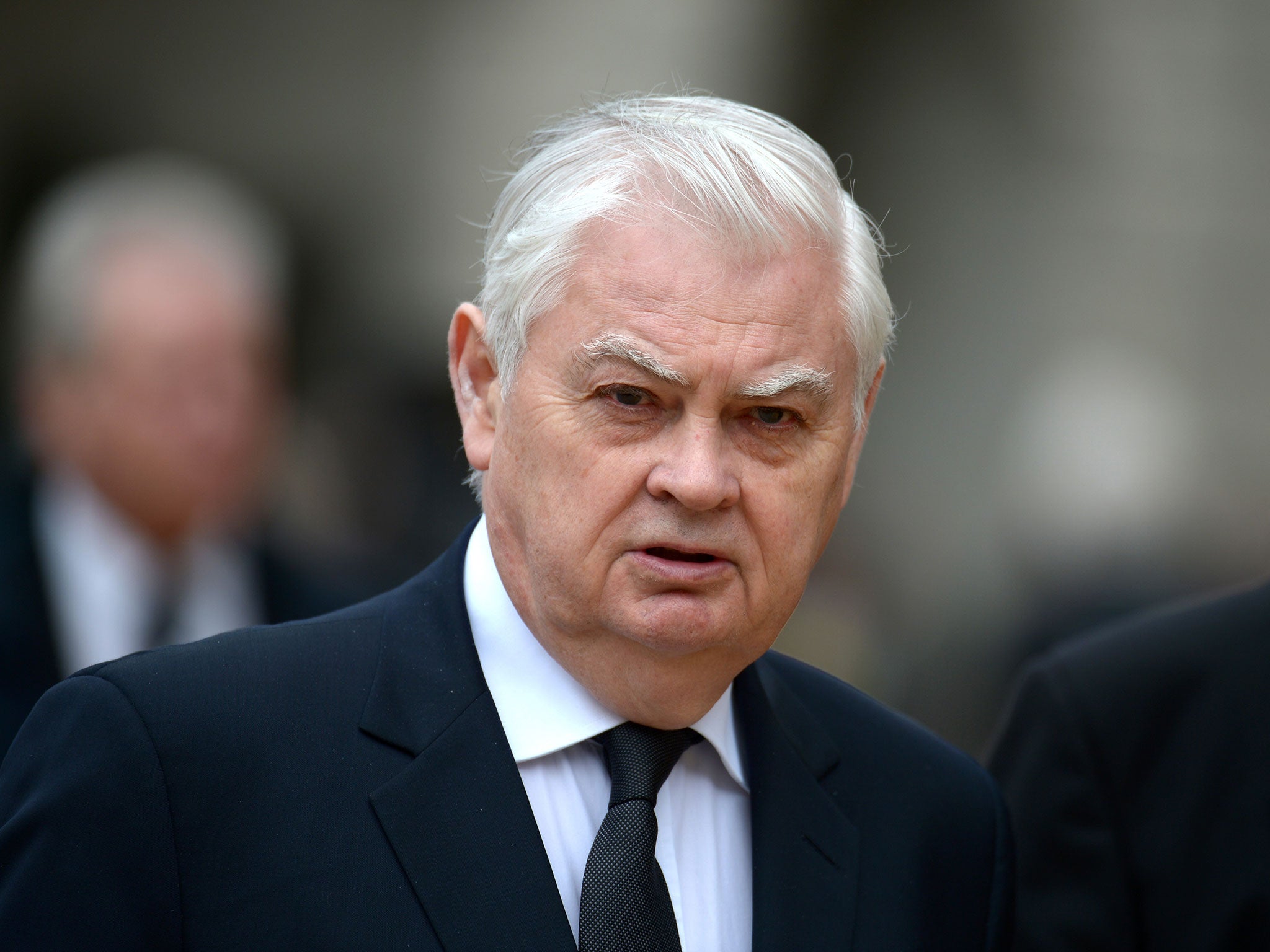 Iran is the world's biggest emerging market since the collapse of the Soviet Union 25 years ago, according to the politician given the job of opening up trade relations – but Britain is languishing behind rivals in its share of business.
The former Chancellor, Lord Lamont, the newly appointed trade envoy to Iran, is full of optimism about the money UK firms could make if they seize the opportunities opened up by the lifting of sanctions.
"Iran has the fourth-biggest oil reserves in the world, and the second-biggest gas reserves. Put the two together, and it is the most energy-rich country in the world," he told The Independent. "And unlike some other oil producers, Iran has other aspects to its economy.
"It has zinc, copper, aluminium. There is a motor car industry that will probably want to operate in conjunction with foreign companies."
But he added: "The UK's trade is miles behind other countries'. It is one-twentieth Germany's, and lower even than the US, for whom trade with Iran is theoretically illegal. There is a tremendous opportunity to catch up."
After long negotiations, Iran signed an international deal in Vienna just over a week ago, renouncing any ambition to develop nuclear weapons. Lord Lamont, who already chaired the British Iranian Chamber of Commerce, was appointed to his new role three days later. He is one of 12 trade envoys appointed by David Cameron, who has set a target of doubling the UK's annual exports to £1trn by 2020.
Though the signing of the deal ended trade sanctions, it did not dispel the suspicions of many in the West that Iran is an expansionist power with aggressive intentions towards its neighbours.
In the Commons later today, the Henry Jackson Society will host a meeting whose publicity warns that "Iran has long been in pursuit of regional dominance in the Middle East. For decades Iranian proxies have been stoking instability and violence."
But Lord Lamont, who has visited Iran, trusts that its policy-makers are more interested in protecting their country's security than in destabilising others. He believes the financial benefits of renewed trade will be spent on repaying foreign debt and raising living standards at home rather than bankrolling Iranian proxies in Yemen, Palestine and Syria.
"I don't buy into this Western narrative about Iran," he said. "They talk about Iran interfering in other countries, but when Saudi Arabia acts in Yemen, or sends funds to groups in Syria, they don't talk about Saudi Arabia interfering.
"It isn't Iran's fault that their influence in Iraq has increased. Iran's influence in the region has increased as a result of Western action. It wasn't Iran who toppled the government of Saddam Hussein.
"We understand that America is very anxious about its security as a result of what happened on 11 September 2001, but it was only a decade before that that Iran ended a war [with Iraq] in which it lost a quarter of a million people, yet we have no comprehension of the insecurity of Iran. Iranian policy is about trying to ensure that never happens again."
While he said the international community should remain "cautious" over the nuclear deal being delivered, he said: "If any one of the five signatories thinks Iran is cheating, they can all put the sanctions back in place. And this deal has been supported by a wide spectrum of Iranian opinion, including Ali Khamenei, the Supreme Leader. That indicates a very broad coalition."
Join our commenting forum
Join thought-provoking conversations, follow other Independent readers and see their replies