Iran is the main state sponsor of terror, US report finds
'It is a huge mistake to trust evil Britain and the Great Satan [the United States],' Ayatollah Khamenei says following report's release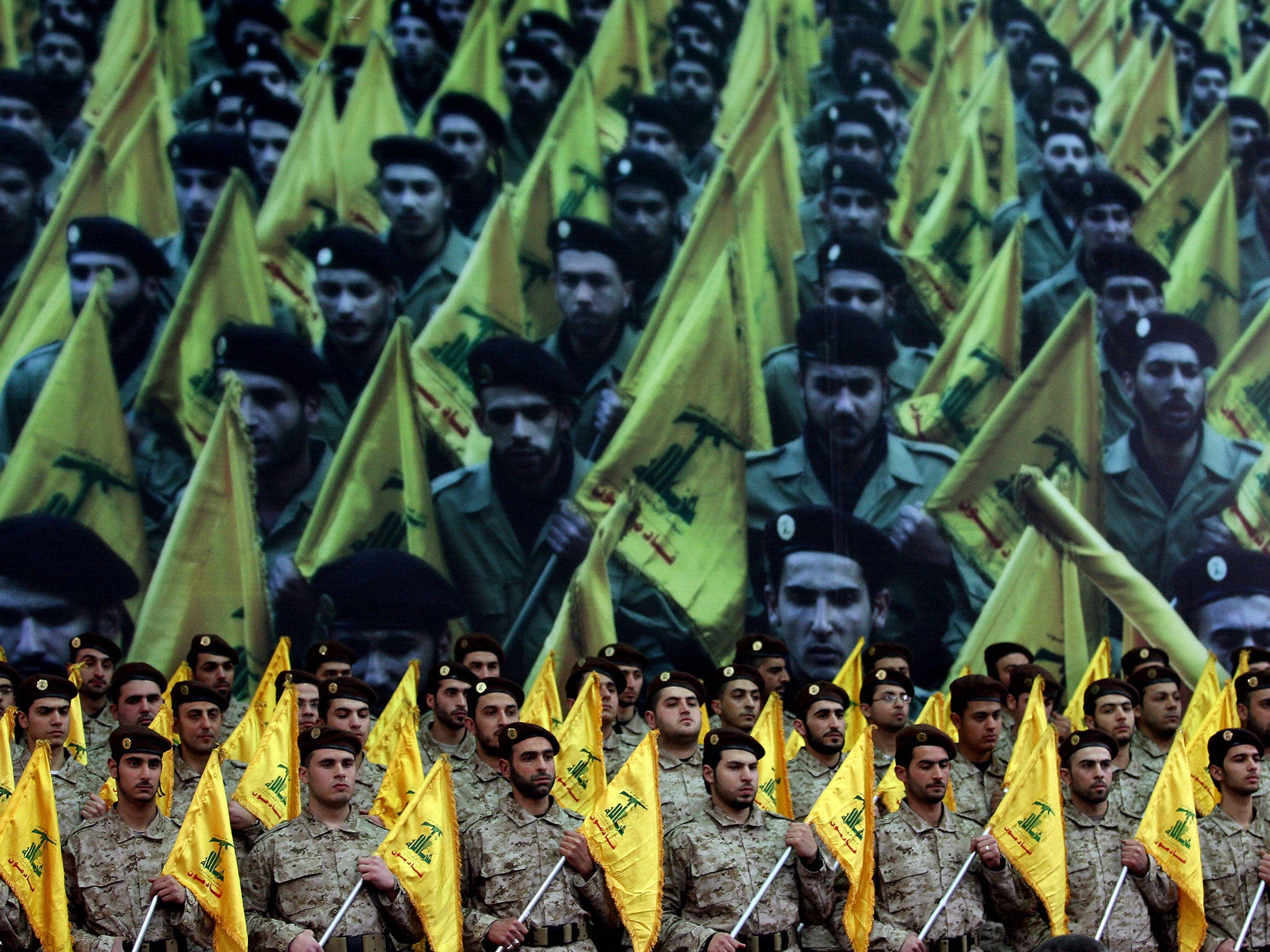 Iran is the main state sponsor of terrorism, according to the US State Department's annual survey of worldwide terrorism.
The Islamic republic "remained the foremost state sponsor of terrorism in 2015, providing a range of support, including financial, training, and equipment, to groups around the world," the report said.
It went on to highlight the group's support for Lebanon's Hezbollah, Palestinian groups such as Hamas and the government of Syrian President Bashar al-Assad.
World news in pictures
Show all 50
Despite reaching an agreement on its nuclear programme and the partial end of sanctions in 2015, the report says Iran has continued to use the Quds Force of its Islamic Revolutionary Guard Corps to implement its foreign policy goals.
Speaking after the report's release, Iran's supreme leader Ayatollah Ali Khamenei said Tehran had no intention of cooperating on regional issues with its main enemies – the United States and "evil" Britain.
In a speech broadcast live on state TV, Ayatollah Khamenei accused Washington of not being committed to the nuclear deal reached between Iran and six major powers.
"America has continued its enmity towards Iran since [the 1979 Islamic] revolution... It is a huge mistake to trust evil Britain and the Great Satan [the United States]," the Ayatollah said.
"We will not cooperate with America over the regional crisis," he said, adding: "Their aims in the region are 180 degrees opposed to Iran's."
US and GCC agree on bid to block Iran arms smuggling
The terror report also included Syria and Sudan as state sponsors of terrorism. Cuba was removed from the list last year in an effort to restore diplomatic ties between the two countries.
The report also labelled Isis, also known as Isil, "the greatest threat globally". Although the group has lost territory in Iraq and Syria, its fighters have carried out deadly attacks in France, Turkey and Lebanon.
Justin Siberell, the department's acting coordinator for counterterrorism, told reporters: "The international community made important progress in degrading terrorist safe havens – in particular, a sizeable reduction in the amount of territory held by the Islamic State in Iraq and the Levant, or Isil, in Iraq and Syria, as well as the finances and foreign terrorist fighters available to it.
"At the same time, however, instability in key regions of the world, along with weak or nonexistent governance, sectarian conflict, and porous borders continue to provide terrorist groups like Isil the opportunity to extend their reach, terrorise civilians, and attract and mobilise new recruits."
However, the report noted a 13 per cent decline in the number of terrorist attacks around the world, the first decrease since 2012.
There were 11,774 attacks in 2015, resulting in 28,328 deaths, compared with 13,463 attacks in 2014 which killed 32,727 people, according to statistics compiled by the University of Maryland.
Join our commenting forum
Join thought-provoking conversations, follow other Independent readers and see their replies