Iran was always going to retaliate – but that doesn't mean it wants all-out war
While Tehran may feel it had to react, memories of the damage done by the eight-year war with Iraq still loom large for many Iranians, writes Negar Mortazavi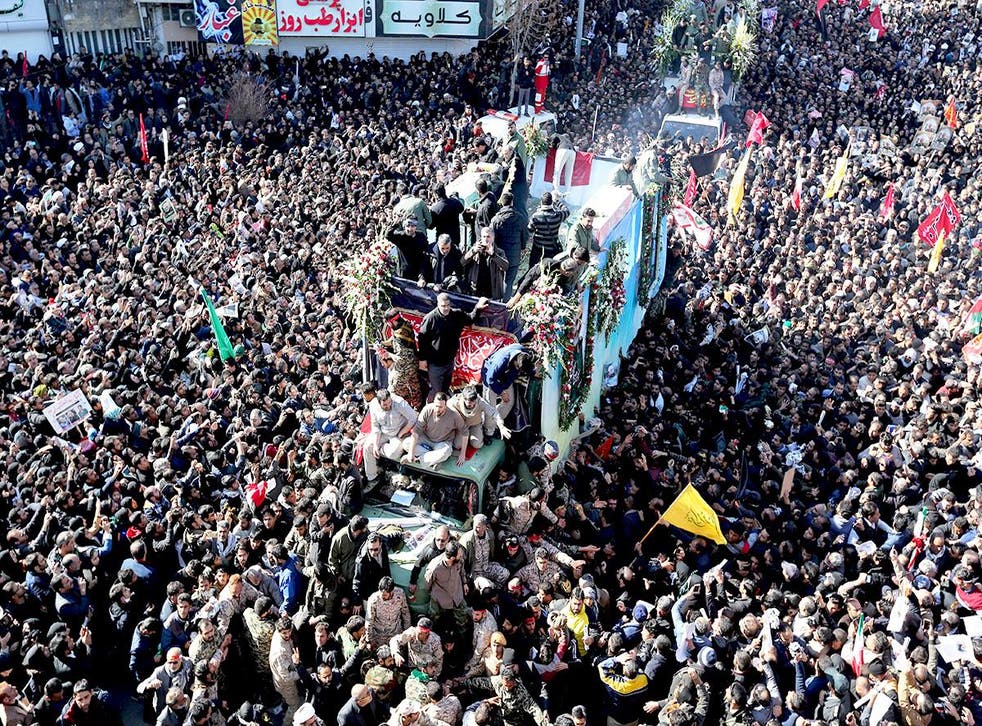 Iran was going to retaliate sooner or later, one way or the other. There was no way they would let the targeted killing of Qassem Soleimani go.
But with its missile attacks on a US-Iraqi base, Iran is now trying to make it clear that this is a retaliation for one action, not an escalation into a full-on war.
There is no appetite for war in Iran.
Massive crowds of millions of Iranians had just come out for the funeral of Soleimani in a rare show of national unity for a society wounded by a brutal crackdown on recent anti-government protests. The grievances of the protesters have now taken a back seat in the face of a bigger external threat.
Various political factions have been calling for retaliation for what Iranians viewed as an act of war, and the Supreme Leader Ayatollah Ali Khamenei vowed harsh revenge.
US airstrike kills Iran's Qassem Soleimani: Fallout in pictures

Show all 35
While the country seems to be willing to hit back at the world's strongest army, there is also no appetite for a full-on war in Iran.
Memories of the eight-year war with Iraq in the 1980s are still well alive in Iran. A devastating war where hundreds of thousands of Iranians were killed, many border towns with Iraq were destroyed, and Kurdish villages were hit with chemical weapons by Saddam Hussain's army. Large portraits of the thousands of young "martyrs" of that war are still seen on city walls and every neighbourhood has a street named after one.
Iranians may be trying to conduct a high-profile yet low-casualty attack that can be portrayed as an appropriate retaliation for now, with the long-term goal of pushing American forces out of Iraq. So far it seems like that is the strategy.
Register for free to continue reading
Registration is a free and easy way to support our truly independent journalism
By registering, you will also enjoy limited access to Premium articles, exclusive newsletters, commenting, and virtual events with our leading journalists
Already have an account? sign in
Register for free to continue reading
Registration is a free and easy way to support our truly independent journalism
By registering, you will also enjoy limited access to Premium articles, exclusive newsletters, commenting, and virtual events with our leading journalists
Already have an account? sign in
Join our new commenting forum
Join thought-provoking conversations, follow other Independent readers and see their replies