Iranian mothers can now pass on citizenship to children in 'huge win' for campaigners
Children born to a foreign father were previously unable to work or access healthcare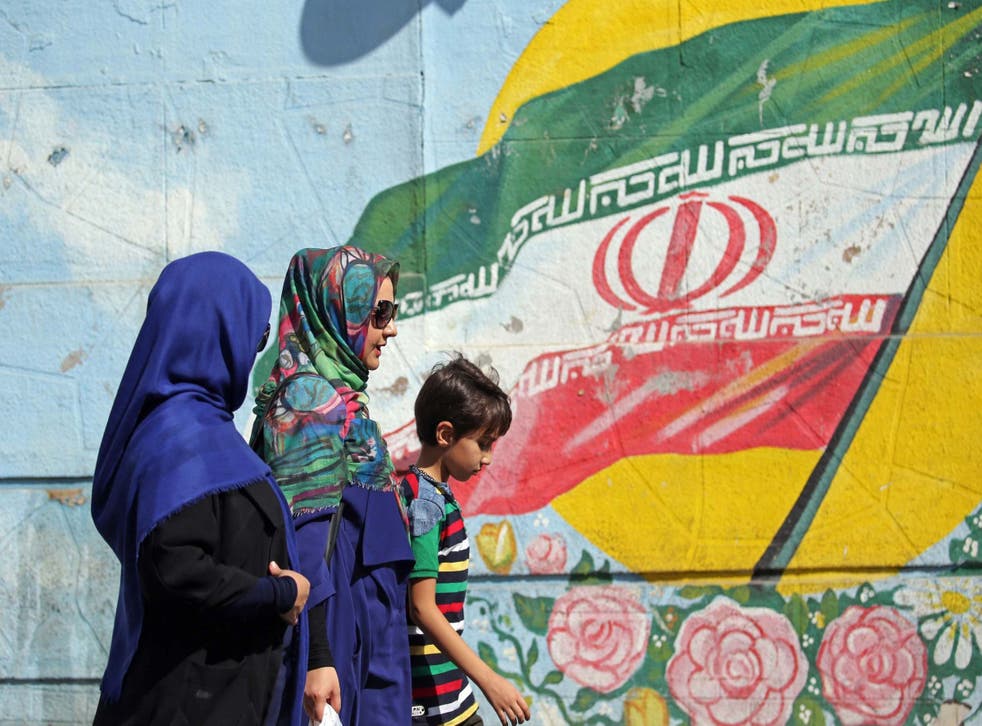 Iran has approved a law allowing Iranian mothers who are married to foreigners to pass on their citizenship to their children – elating rights campaigners who have been struggling for decades to reform the discriminatory practice.
The hardline Council of Guardians, a constitutional panel made up of senior conservative Shia clerics, surprised some Iran watchers on Wednesday by approving the law passed by parliament earlier this year.
Iranian men partnered with foreigners have their nationality automatically conferred upon their offspring, a rule widespread in Middle East countries and a legacy of the 19th century Franco-Belgian constitutional principles that influenced the region's legal systems.
"I think it's a huge win for the women and their kids inside Iran," Narges Bajoghli, an Iran expert at the Johns Hopkins School of Advanced International Studies in Washington, told The Independent. "It's also a very big win for those of us in the diaspora married to non-Iranians."
The law means an Iranian woman living abroad and married to a foreigner can now obtain a passport for her child and travel to visit relatives without obtaining a visa. But the largest number of Iranian women partnered with foreign men live in Iran and are married to Afghan immigrants and refugees.
World news in pictures

Show all 50
Iranians estimate there are at least 30,000 marriages between Afghan fathers and Iranian mothers. Their children's inability to obtain healthcare and education services or permission to work prompted a push by politicians and bureaucrats within Iran's institutions to change the rule, as has been done in a number of Arab countries. Iran now joins Morocco, Tunisia and Algeria in reforming their citizenship laws, but Lebanon, Jordan and Syria still lag behind.
"Due to the large population of refugees and migrants in Iran there are thousands of children of 'mixed' parentage that are not given citizenship status and thus are denied access to social services, such as healthcare," said Assal Rad, a researcher at the National Iranian American Council. "The new law would provide those children with citizenship and grant them their rightful access to such services."
The law came about after campaigns by women's rights activists that began in the late 1990s.
"This was driven by pressure for years from below," said Ms Bajoghli. "The tipping point came when wives of Iranian diplomats began to put pressure on their husbands because they were living abroad and that's one of the biggest complaints they heard from Iranian women living abroad. They saw it as an issue that should be fixable."
Scholars also say the rising clout of Afghans inside Iran may have also prodded the Council of Guardians to go against its ultra-conservative track record and approve the law. That thousands of Afghan migrants took up arms in the Iranian effort to bolster Bashar al-Assad's regime in Syria may have boosted the image of Afghans in conservative circles that dominate the judiciary.
"The state has to increasingly pay attention to them over time," said Kevan Harris, a sociologist specialising in Iran at the University of California in Los Angeles. "And not all of these families are poor. There is a rising Afghan-headed middle class."
Zuzanna Olszewska, a University of Oxford anthropologist specialising in the Afghan population of Iran, estimated about 100,000 children of Afghan fathers and Iranian mothers in Iran. They are among hundreds of thousands of Afghans who've lived in Iran since the beginning of their countries wars in the 1980s without paths to naturalisation.
"Many of them have lived in the country for up to four decades, have contributed enormously to the economy in back-breaking jobs, and have gone about quietly improving their situations through education and hard work," she said. "They have also integrated well into Iranian urban neighbourhoods, share Iranian culture, speak Persian with an Iranian accent, and a large proportion are also committed Shi'a Muslims. This probably accounts for their growing voice in the country's political life."
Demographic factors including an ageing workforce and declining birth rates have made Iran friendlier towards immigration. Mr Harris also suggested that there was rising pressure from international organisations such as the UN High Commission on Refugees, which continues to bankroll projects in Iran for those escaping conflicts in neighbouring Iraq and Afghanistan.
To pass the law, parliament had to give way on security screening for anyone obtaining citizenship, which allowed the intelligence branch of the Revolutionary Guard to vet any applicant.
The new rules don't completely equalise access to citizenship. Iranian women must still apply for nationality for their children, while it is automatic for men's children.
"The children of all citizens, whether men or women, should instead be granted citizenship on an equal basis," the advocacy group Human Rights Watch said earlier this year.
Despite the caveats, those inside Iran celebrated the change as a step forward. "Any law that improves the lives of Iranian people is a step forward," said one Tehran social scientist, who spoke on condition her name not be published. "There are so many limitations in Iran that each step forward is a good one."
Join our new commenting forum
Join thought-provoking conversations, follow other Independent readers and see their replies