Iran nuclear chief: Country is pressing ahead with uranium enrichment
In an apparent attempt to appease hardliners, Ali Akbar Salehi announced that the country is developing a new generation of more effective centrifuges for uranium enrichment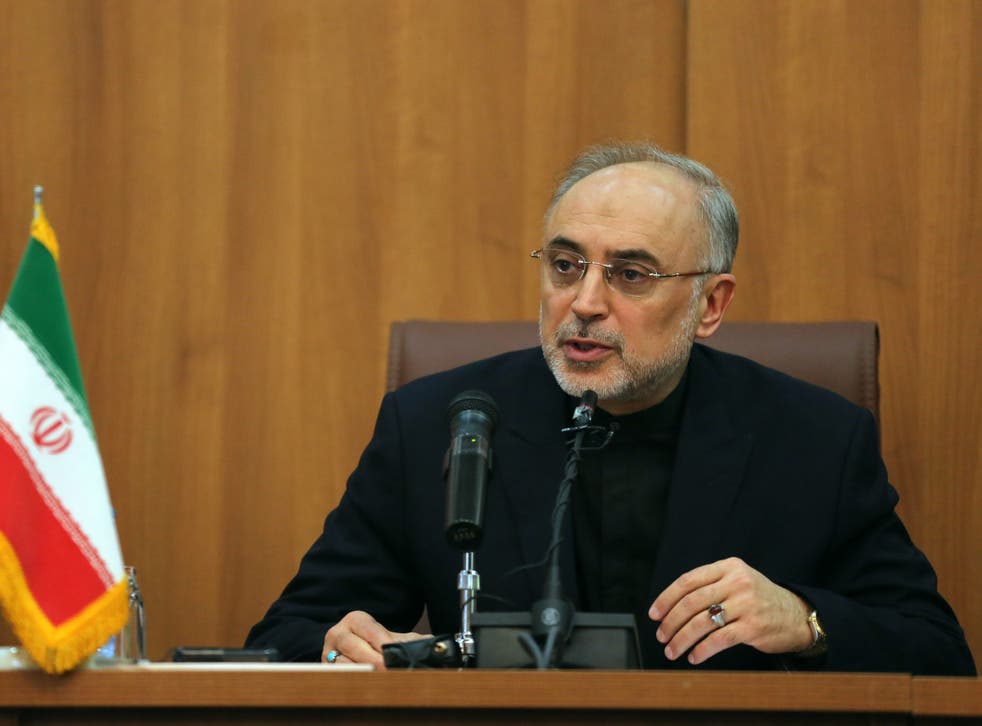 As nuclear experts from Iran and six world powers prepare to resume talks on how to roll out last month's landmark deal in Geneva, Iran's nuclear chief has announced that the country is building a new generation of centrifuges for uranium enrichment.
Ali Akbar Salehi's comments appear to be aimed at showing the country is continuing to move forward with its nuclear programme into order to counter criticism by Iranian hard-liners, who have called the deal a surrender to Western pressure. President Hassan Rouhani has argued that the agreement recognises Iran's right to enrich uranium.
Under the deal, Iran promised not to bring new centrifuges into operation for six months, part of temporary limitations on its uranium enrichment programme in return for the easing of some sanctions. It does not however stop the countries from developing centrifuges.
"The new generation of centrifuges is under development. But all tests should be carried on it before mass production," Mr Salehi was quoted as saying by state TV late Thursday. He did not elaborate on how long the building and testing would take.
Iran has long said it is developing more sophisticated centrifuges, which are able to enrich uranium faster.
The announcement comes as a group of 100 hardline Iranian lawmakers are seeking to impose a clause on the government of moderate President Rouhani, stating that uranium enrichment will be increased to 60 per cent, a level close to bomb-grade material, if any new sanctions are imposed on the Islamic Republic.
It is not clear if the bill would be debated in Iran's parliament, as the country's most powerful authority Supreme Leader Ayatollah Ali Khamenei has repeatedly backed the Geneva talks.
Uranium can be used to build a weapon if it is enriched more than 90 per cent. At lower levels, it is used to power nuclear reactors. Under the Geneva deal, Iran agreed to limit its uranium enrichment to 5 percent and neutralise its stockpile of 20 per cent enriched uranium.
A spokeswoman for EU foreign policy chief Catherine Ashton, who oversees diplomacy with Iran on behalf of the United States, Russia, China, France, Britain and Germany, said that the latest talk are currently scheduled to last one day.
A key sticking point appears to be what information Western governments will receive in advance to verify that Iran is meeting its end of the deal before they lift certain sanctions. Other outstanding issues include how exactly sanctions will be eased and practical details of Iranian concessions.
Some diplomats from the six nations have said they hoped the deal could be put fully in place by the second half of January.
Two rounds of negotiations have been held so far since Iran agreed in November to curb its most sensitive nuclear work, in return for relief from some economic sanctions that are damaging its oil-dependent economy.
Register for free to continue reading
Registration is a free and easy way to support our truly independent journalism
By registering, you will also enjoy limited access to Premium articles, exclusive newsletters, commenting, and virtual events with our leading journalists
Already have an account? sign in
Register for free to continue reading
Registration is a free and easy way to support our truly independent journalism
By registering, you will also enjoy limited access to Premium articles, exclusive newsletters, commenting, and virtual events with our leading journalists
Already have an account? sign in
Join our new commenting forum
Join thought-provoking conversations, follow other Independent readers and see their replies