UK, France and Germany warn Iran against planned violation of nuclear deal
Officials warn of 'potentially grave' implications from uranium metal production
Conrad Duncan
Saturday 16 January 2021 22:09 Comments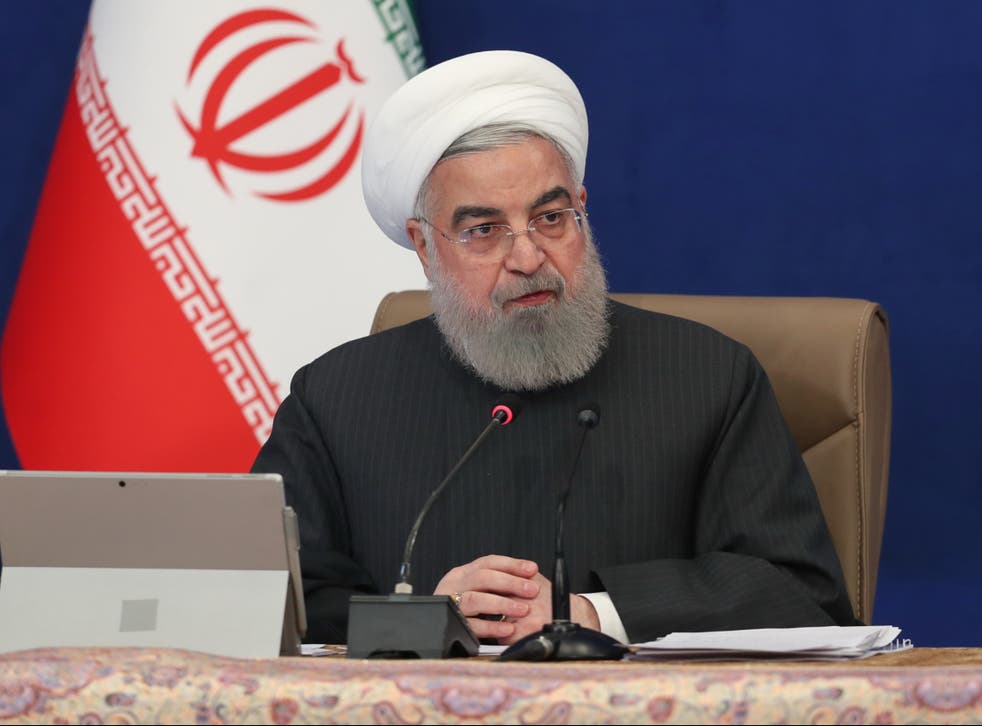 Leer en Español
The UK, France and Germany have warned Iran against a planned violation of its 2015 nuclear deal, insisting that Tehran has "no credible civilian use" for uranium metal.
The International Atomic Energy Agency reported on Thursday that Iran had said it had begun installing equipment for the production of uranium metal.
It said the Iranian government maintained that its plans to conduct research and development on uranium metal production were part of its "declared aim to design an improved type of fuel".
However, in a joint statement on Saturday, the British, French and German foreign ministries said they were "deeply concerned" by the latest Iranian announcement.
"Iran has no credible civilian use for uranium metal. The production of uranium metal has potentially grave military implications," they said.
"We strongly encourage Iran to end this activity, and return to full compliance with its commitments under the Joint Comprehensive Plan of Action without delay, if it is serious about preserving this agreement."
Uranium metal can be used for producing nuclear weapons and research on its production is specifically prohibited under the Iran nuclear deal signed by the UK, Germany, France, China, Russia and the US in 2015.
The ultimate goal of the agreement was to prevent Iran from developing a nuclear bomb - something Iranian officials have insisted they do not want to do.
Although the US unilaterally withdrew from the deal in 2018 under the Trump administration, president-elect Joe Biden has said he hopes to return the country to the deal soon.
Iran has been accelerating its breaches in recent months, partly in response to the killing of its top nuclear scientist in November - an incident which Iranian officials blamed on Israel.
The breaches have also been viewed as a retaliation for the reimposition of sanctions by the US which had been scrapped in exchange for restrictions on the country's nuclear activities.
Additional reporting by agencies
Register for free to continue reading
Registration is a free and easy way to support our truly independent journalism
By registering, you will also enjoy limited access to Premium articles, exclusive newsletters, commenting, and virtual events with our leading journalists
Already have an account? sign in
Join our new commenting forum
Join thought-provoking conversations, follow other Independent readers and see their replies