Iran nuclear talks: World powers edge closer to agreement on sanctions relief
Iran is in talks with the US, Britain, China, France, Germany and Russia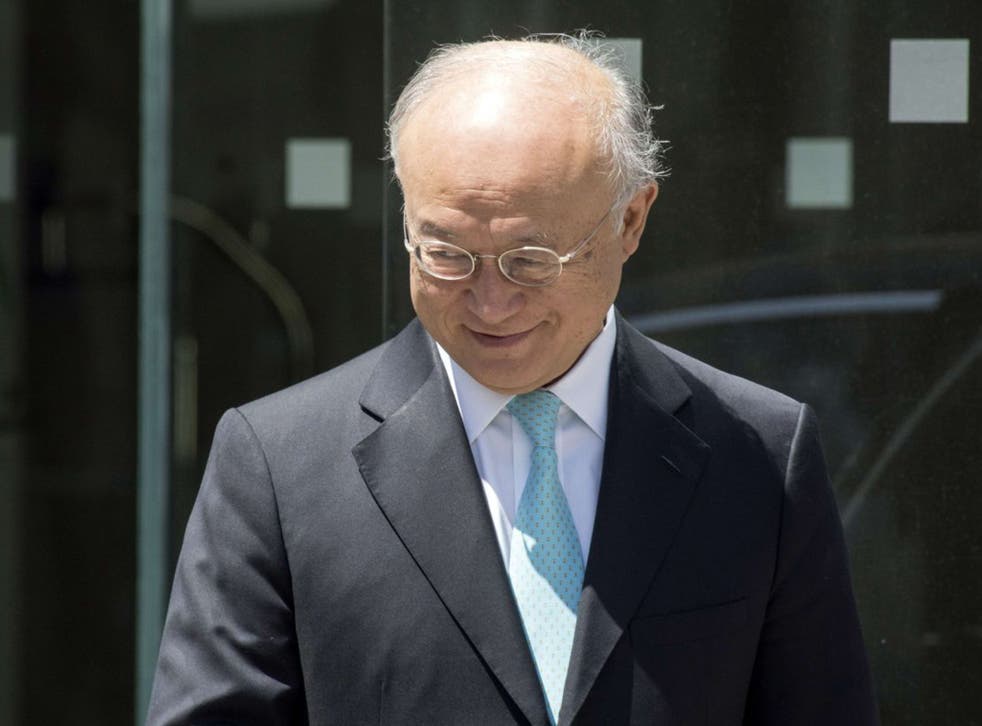 Iran and six world powers appeared to reach tentative agreement on sanctions relief for Tehran, a key element of a potential nuclear deal as talks continued on Saturday.
Diplomats said senior officials from all the countries involved still have to sign off on the document outlining what sanctions will be lifted and when. But they added the document had been agreed on by experts for both sides who have been working on details of the outline to implement the preliminary agreement reached in November 2013.
The six powers had yet to agree on a United Nations Security Council resolution that would lift UN sanctions and establish a means of re-imposing them should Iran fail to comply with a future agreement.
Iran is in talks with the US, Britain, China, France, Germany and Russia on an agreement to curtail its nuclear programme for at least a decade in exchange for relief from economic sanctions.
The negotiators missed a 30 June deadline for reaching final agreement, but have given themselves until Tuesday; and foreign ministers not already in Vienna are due to return today for a final push.
Iran has warned of the consequences of a collapse in the talks. "The other side has tried all kinds of pressure against Iran; and if it intends to test these pressures again, then as [President Hassan] Rouhani has said, Iran's response [will be] harder than the other side imagines," said a nuclear spokesman quoted by Iranian news agencies.
Yukiya Amano, director-general of the UN International Atomic Energy Agency, said yesterday before meetings with some members of the six-power group : "With co-operation from Iran, I think we can issue a report by the end of the year on the assessment of the clarification of the issues related to the possible military dimensions."
Answering the IAEA's so-far unresolved questions about the "possible military dimensions" of past Iranian nuclear research will be a condition for easing some sanctions on Iran if Tehran and the six powers succeed in agreeing on a nuclear accord in Vienna, diplomats close to the talks say.
AP/Reuters
Join our new commenting forum
Join thought-provoking conversations, follow other Independent readers and see their replies