Iran oil tanker: Hunt says UK will return Grace I ship if Tehran promises it is not bound for Syria
Tory leadership contender offers olive branch to counterpart after rise in tensions in Gulf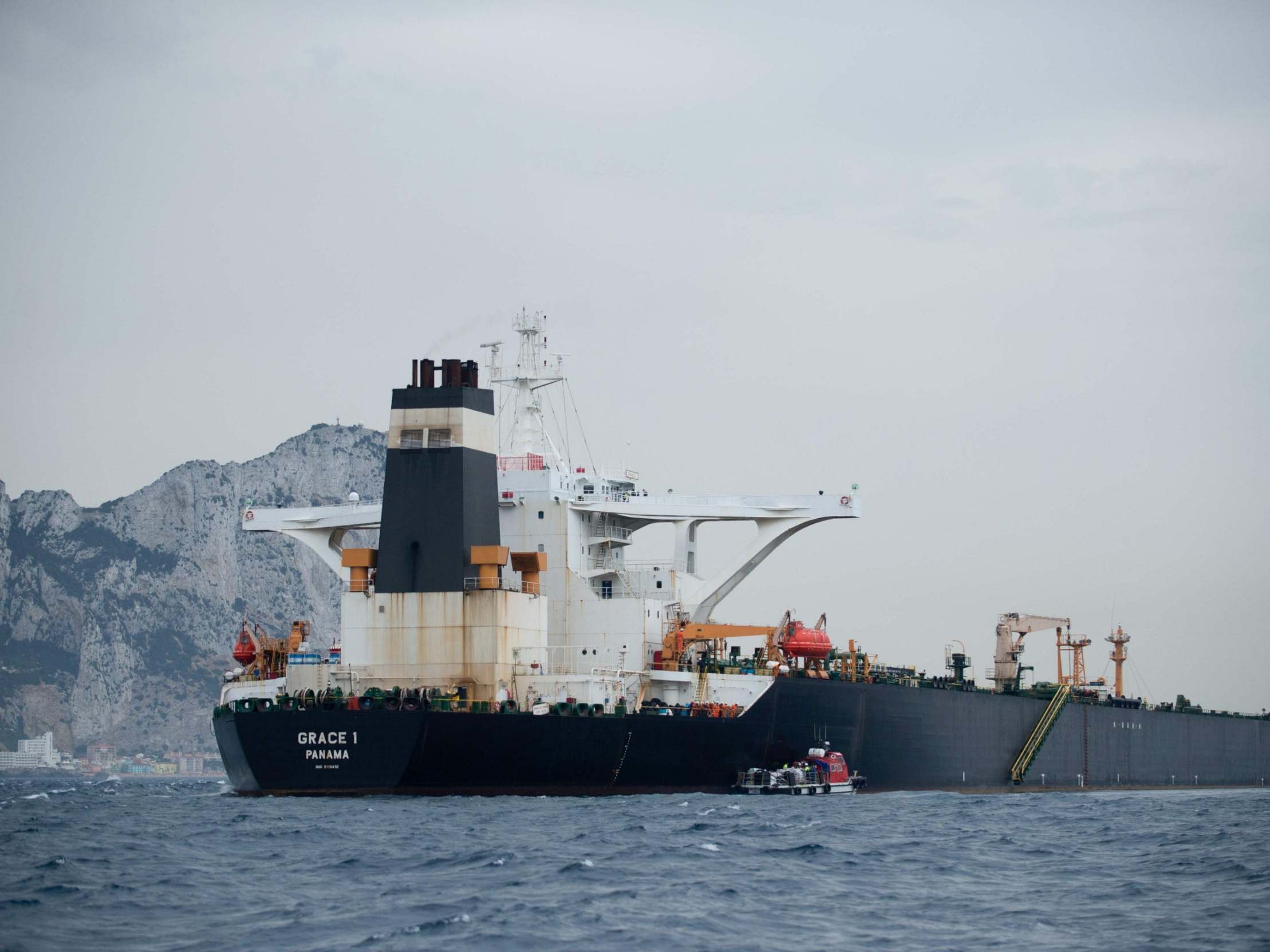 The UK would ensure the release of a seized Iranian tanker if Tehran guaranteed the oil was not going to Syria, Jeremy Hunt, the foreign secretary, has said.
Mr Hunt revealed he had made the suggestion to his counterpart in Iran, Javad Zarif.
Mr Zarif insisted Iran also wanted to resolve the stand-off, he said.
British Royal Marines impounded the supertanker Grace I off the coast of Gibraltar last week on suspicion of violating EU sanctions by taking crude oil to Syria.
Iran, which denies transporting oil to Syria, has demanded that Britain release the vessel.
Tensions high as Trump approves new Iran sanctions: In pictures
Show all 17
The clash has led to an increase in tension in the Gulf, with Iranian boats days later trying to impede a British oil tanker before being seen off by a Royal Navy frigate in the Strait of Hormuz.
The UK is sending a second warship, the destroyer HMS Duncan, to the region to protect British commercial oil tankers.
Mr Hunt tweeted that he had had a constructive call with Mr Zarif and that he reassured his Iranian counterpart the UK's concern was the destination not the origin of the oil.
The Tory leadership contender added in an interview: "I made clear that we want to resolve the situation with the Grace I tanker in Gibraltar.
"Our concern has always been the destination of the tanker and the fact that it was taking oil to Syria, not the origin of the oil, and I said that if we could receive sufficient guarantees that that tanker was not headed for Syria, then we would be able to resolve the situation, following of course due process in the Gibraltar courts.
"It was a constructive call. Foreign minister Zarif reassured me that Iran too wanted to resolve the situation, and I've also spoken to the chief minister of Gibraltar Fabian Picardo, and they are working very closely with us to try and resolve the situation."
European countries have had sanctions against Iran's ally Syria since 2011.
Police in Gibraltar said on Thursday they had arrested the captain and chief officer of the supertanker, which Mr Picardo said was carrying 2.1 million barrels of light crude oil, and seized documents.
Tehran claims the US arranged to have its tanker seized after Washington imposed sanctions on Iran with the aim of halting the country's oil exports.
The US House of Representatives tried to lower the stakes on Friday, passing a measure requiring Donald Trump to seek congressional approval before authorising military strikes on Iran. The move is likely to be met by opposition within the Senate.
Join our commenting forum
Join thought-provoking conversations, follow other Independent readers and see their replies