Iran protests: Anti-government demonstrations spread as anger grows at rising prices and corruption
Mass protests without police permission are unusual in Iran and those taking part face arrest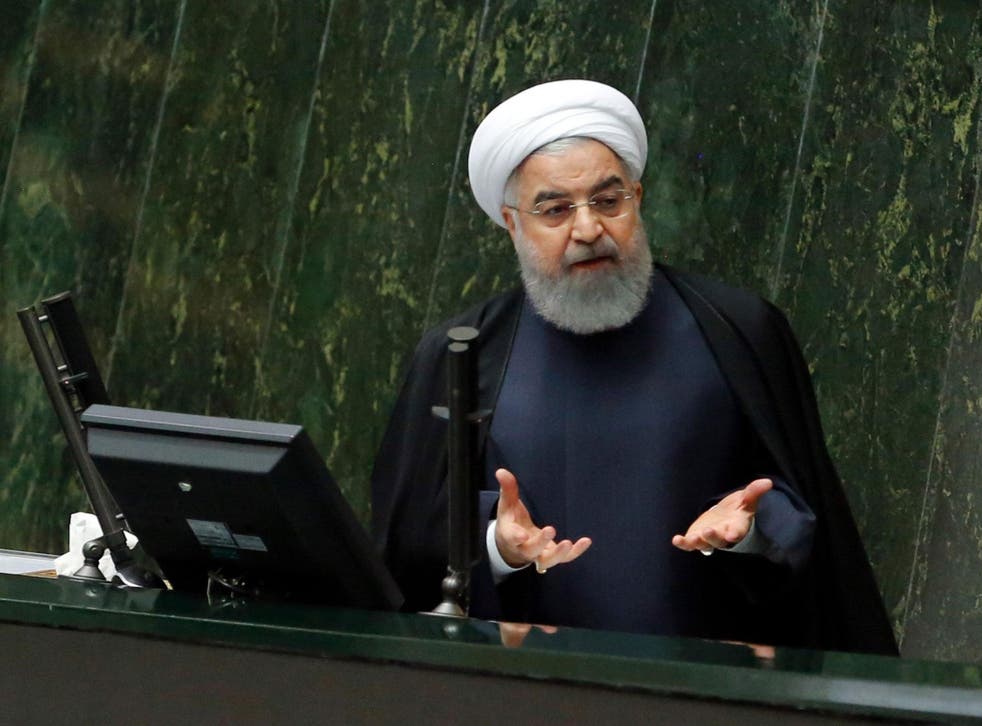 Demonstrations against Hassan Rouhani's government in Iran have continued for a second day in several cities across the country.
Protests against rising prices have turned into the largest wave of demonstrations since nationwide pro-reform unrest in 2009.
Police dispersed demonstrators in the western city of Kermanshah as protests spread to Tehran and several other cities a day after rallies in the northeast, the semi-official news agency Fars said.
The agency reported the protesters chanted anti-government slogans such as "never mind Palestine, think about us", "death or freedom" and "political prisoners should be freed".
There were around 300 protesters in Kermanshah and 50 in Tehran, it was reported.
A number had previously taken to the streets in the second-largest city of Mashhad on Thursday, over rising food prices and inflation. Clerics have also been the target of their ire.
The outbreak of unrest reflects growing discontent over rising prices and alleged corruption, as well as concern about the Islamic Republic's costly involvement in regional conflicts such as those in Syria and Iraq.
Unemployment stood at 12.4 per cent in this financial year, according to the Statistical Centre of Iran, up 1.4 per cent from the previous year. About 3.2 million Iranians are jobless, out of a total population of 80 million.
World news in pictures

Show all 50
Such mass protests without police permission are unusual in Iran and those taking part face arrest.
The last unrest of national significance occurred in 2009 when Mahmoud Ahmadinejad's re-election as President ignited eight months of street protests. Pro-reform rivals said the vote was rigged.
State television said annual nationwide rallies and events were scheduled for Saturday, to commemorate pro-government demonstrations held in 2009 to counter those protests by reformists.
Register for free to continue reading
Registration is a free and easy way to support our truly independent journalism
By registering, you will also enjoy limited access to Premium articles, exclusive newsletters, commenting, and virtual events with our leading journalists
Already have an account? sign in
Register for free to continue reading
Registration is a free and easy way to support our truly independent journalism
By registering, you will also enjoy limited access to Premium articles, exclusive newsletters, commenting, and virtual events with our leading journalists
Already have an account? sign in
Join our new commenting forum
Join thought-provoking conversations, follow other Independent readers and see their replies