Iran's foreign minister posts 'Happy Rosh Hashanah' greeting to Jews
Mohammad Javad Zarif continues an apparent online strategy conveying warmer relations with Israel
James Legge
Thursday 05 September 2013 17:21 Comments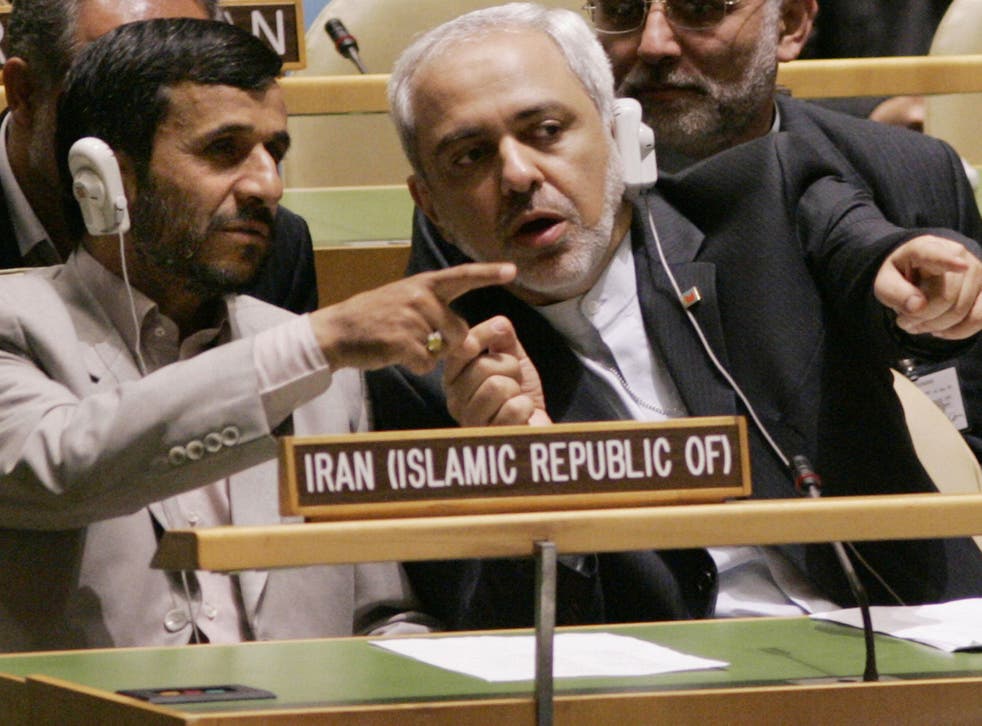 In what can only be viewed as a notable departure from the country's recent stance towards Israel, the Iranian government has tweeted its greetings to Jews celebrating their new year.
Jews are today celebrating Rosh Hashanah, a moveable feast. Marking the occasion, Mohammad Javad Zarif, the Islamic Republic's foreign minister, tweeted: "Happy Rosh Hashanah."
Christine Pelosi - daughter of Nancy Pelosi, the minority leader in the US House of Representatives - responded with a reminder of Iran's alleged Holocaust denial. Mahmoud Ahmadinejad, the country's president until this year, notoriously said that the atrocities of the Holocaust were exaggerated and that the "Israeli regime" should be "wiped from the map."
Marking an even more ostentatious rejection of the former leadership, Mr Zarif - a US-educated career diplomat - replied: "Iran never denied it. The man who was perceived to be denying it is now gone. Happy New Year."
The tweets are apparently part of a recent Twitter campaign by the leadership under newly installed President Hassan Rouhani.
President Rouhani himself tweeted yesterday: "As the sun is about to set here in Tehran I wish all Jews, especially Iranian Jews, a blessed Rosh Hashanah."
The new leader has been sold as a moderate with whom the West stands a better chance of dialogue. He described his unexpected election win in June as a "victory [for] moderation over extremism" and claimed that "a new opportunity has been created for those who truly respect democracy, interaction and free dialogue."
The Obama administration would be keen to engage in bilateral talks with Tehran, according to President Obama's former chief adviser on weapons of mass destruction, Gary Samore.
But the Israeli government has appeared pessimistic about any rapprochement - a pessimism perhaps unchanged by quotes from Rouhani like last month's. "The Zionist regime has been a wound on the body of the Islamic world for years and the wound should be removed," he was quoted as saying by the semi-official ISNA news agency.
Register for free to continue reading
Registration is a free and easy way to support our truly independent journalism
By registering, you will also enjoy limited access to Premium articles, exclusive newsletters, commenting, and virtual events with our leading journalists
Already have an account? sign in
Join our new commenting forum
Join thought-provoking conversations, follow other Independent readers and see their replies