Hajj: Iran says Saudi Arabia 'murdered' pilgrims during 2015 stampede
An estimated 2,411 people suffocated or were crushed to death last year during a stampede near the holy site of Mina 
Wednesday 07 September 2016 09:56 Comments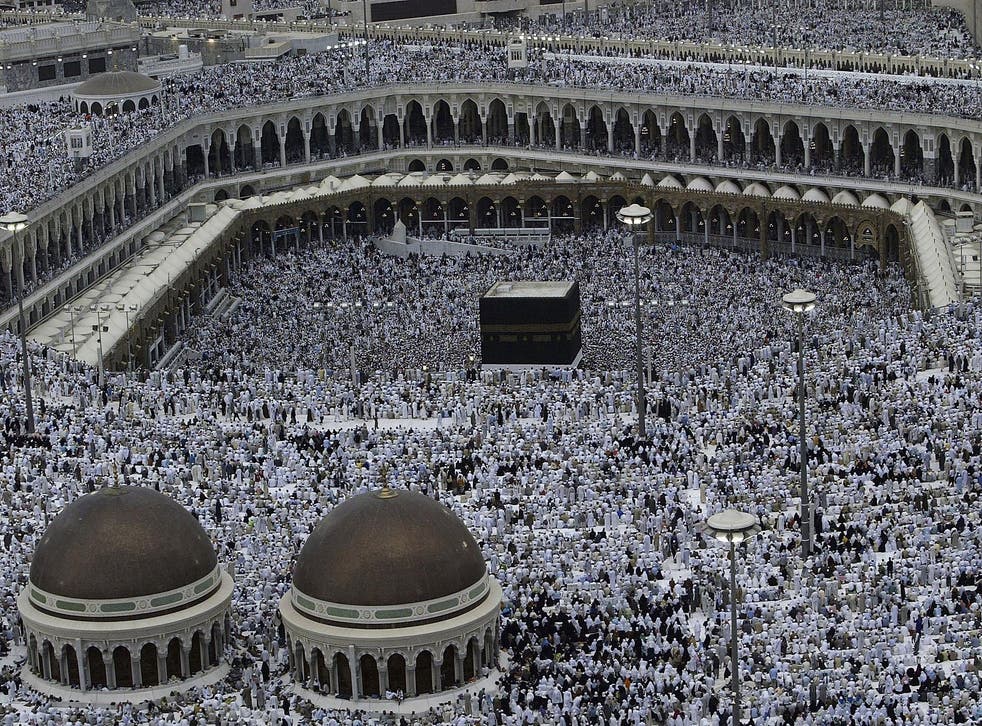 Iran's supreme leader Ayatollah Ali Khamenei has accused "heartless and murderous Saudis" of deliberately causing the death of Iranian pilgrims in the 2015 crush on the outskirts of Mecca in 2015 which killed more than 2,000 people.
Khamenei made the statement on his website, but offered no evidence for the accusation.
More than 400 of those killed last year were Iranian pilgrims, which strained already tense relations between the two countries. The Associated Press and Reuters put the death toll from last year's tragedy at at least 2,000 people, whereas the official Saudi figure is 769 dead.
The Iranian Foreign Ministry said earlier this year it remains "very concerned" for the safety of its nationals and will not be sending any pilgrims to Mecca or Medina this year.
Saudi Interior Minister and Crown Prince Mohammed bin Nayef said on Tuesday said Iran was attempting to "politicise" the Hajj and reaffirmed the country's commitment to keeping pilgrims safe during this year's holy Muslim ritual of Hajj to prevent accidents.
Bin Nayef added that his country will not allow any practices which "may disturb security and affect the lives of pilgrims and their safety" when the annual event begins on Friday.
In pictures: Hajj stampede

Show all 10
Saudi state media said in July that all pilgrims will be issued with electronically tagged bracelets which are GPS enabled and contain personal and medical details in the event of an emergency. The bracelets also offer information to worshippers such as timings of prayers, and a multi-lingual help desk to guide non-Arabic speakers around the event.
In addition, more than 1,000 new security cameras have been installed at holy sites so organisers can better oversee capacity and crowd control.
Between two-three million people every year travel to Mecca and Medina, in modern-day Saudi Arabia, to participate in the six-day ritual. Muslims are obligated to try and undertake the journey at least once during their lifetimes.
Mina, where pilgrims partake in the 'stoning of the devil' ceremony, has long been notorious for stampedes due to the volume of visitors: incidents in 2006, 2004 and 2001 killed a total of 712 people.
The worst Hajj-related accident was in 1990, when 1,426 people were killed in a crush in an overcrowded pedestrian tunnel.
The cause of last year's tragedy is yet to be determined by a Saudi investigation.
Saudi Arabia is expecting a more subdued Hajj and ensuing Eid celebration this year: the global slump in oil prices has led to government spending cuts and a drop in consumer spending, leaving citizens facing their most austere Eid in more than a decade.
Register for free to continue reading
Registration is a free and easy way to support our truly independent journalism
By registering, you will also enjoy limited access to Premium articles, exclusive newsletters, commenting, and virtual events with our leading journalists
Already have an account? sign in
Join our new commenting forum
Join thought-provoking conversations, follow other Independent readers and see their replies