Iran to stop using US dollar in response to Donald Trump's 'Muslim ban'
Central Bank decision fraught with risk for Iran's oil revenues, analysts say 
Wednesday 01 February 2017 12:52 Comments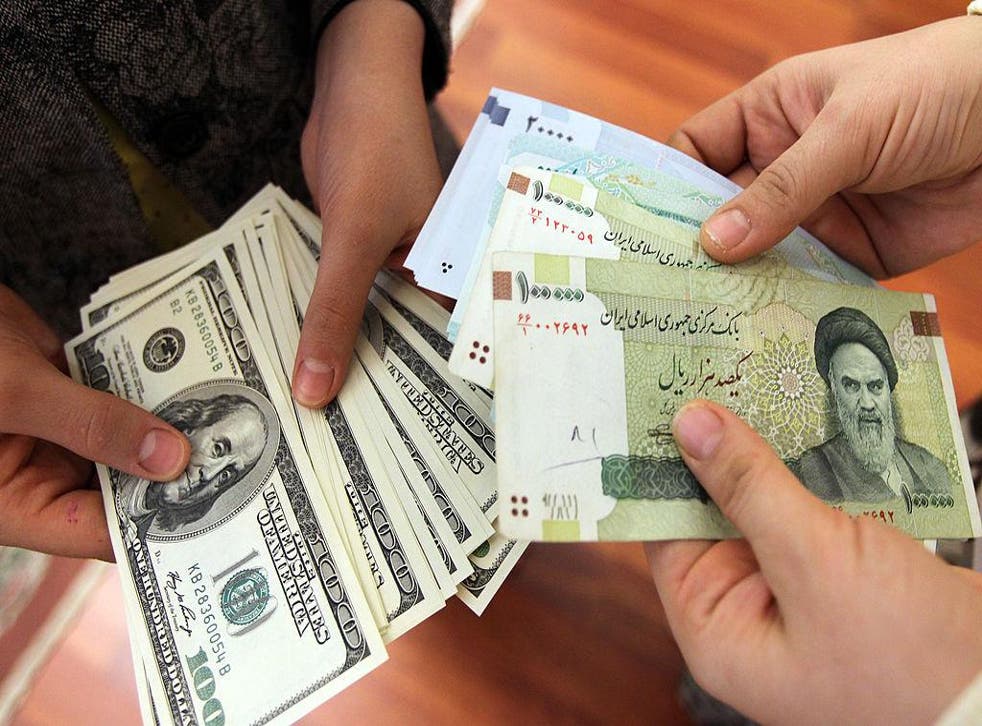 The Iranian government will no longer use the US dollar in official statements or for financial reporting, local media has reported.
The governor of the Central Bank of Iran, Valiollah Seif, made the announcement on Friday, adding that the country would switch to another common foreign currency or a basket with a 'high degree of stability" for all financial and foreign exchange reports.
The decision will go into effect at the beginning of the new fiscal year in March.
The move comes in the wake of US President Donald Trump's temporary travel ban for citizens of Iran and six other Muslim countries, which has sparked outrage worldwide and the threat of retaliatory measures from several affected countries.
Iran has already taken the "reciprocal measure" of cancelling all future visas for visiting American citizens.
Relations were further tested by confirmation that Iran conducted a mid-range ballistic missile test over the weekend, which Iran's foe Israel called a on the US to ensure "did not go unanswered."
The country's Defence Minister Hossein Dehghan reiterated on Wednesday earlier claims that the missile was not designed to carry nuclear warheads and therefore did not breach the terms of the 2015 nuclear deal.
Activists protest Donald Trump's proposed Muslim ban

Show all 11
Iran does hardly any trade with the US thanks to decades of economic sanctions. The rial saw record lows against the dollar after Mr Trump's election victory, plunging to 41,600 to the dollar at the end of December.
It is unclear whether the Central Bank will now pick up the Euro or currencies of trade partners China, Russia, Turkey, Azerbaijan or Iraq.
Iran's most important export - oil - is priced in US dollars, which could complicate the proposed changes. Exchanging currencies on expected oil revenues of $41 billion (£32 billion) this fiscal year could jeopardise earnings, analysts have said.
Register for free to continue reading
Registration is a free and easy way to support our truly independent journalism
By registering, you will also enjoy limited access to Premium articles, exclusive newsletters, commenting, and virtual events with our leading journalists
Already have an account? sign in
Join our new commenting forum
Join thought-provoking conversations, follow other Independent readers and see their replies