Iranian families share stories on 'devastating' impact of US sanctions
More than 80 million ordinary citizens feeling the pinch as rial tumbles, food prices and rent soar and supplies of vital imported medicines begin to run out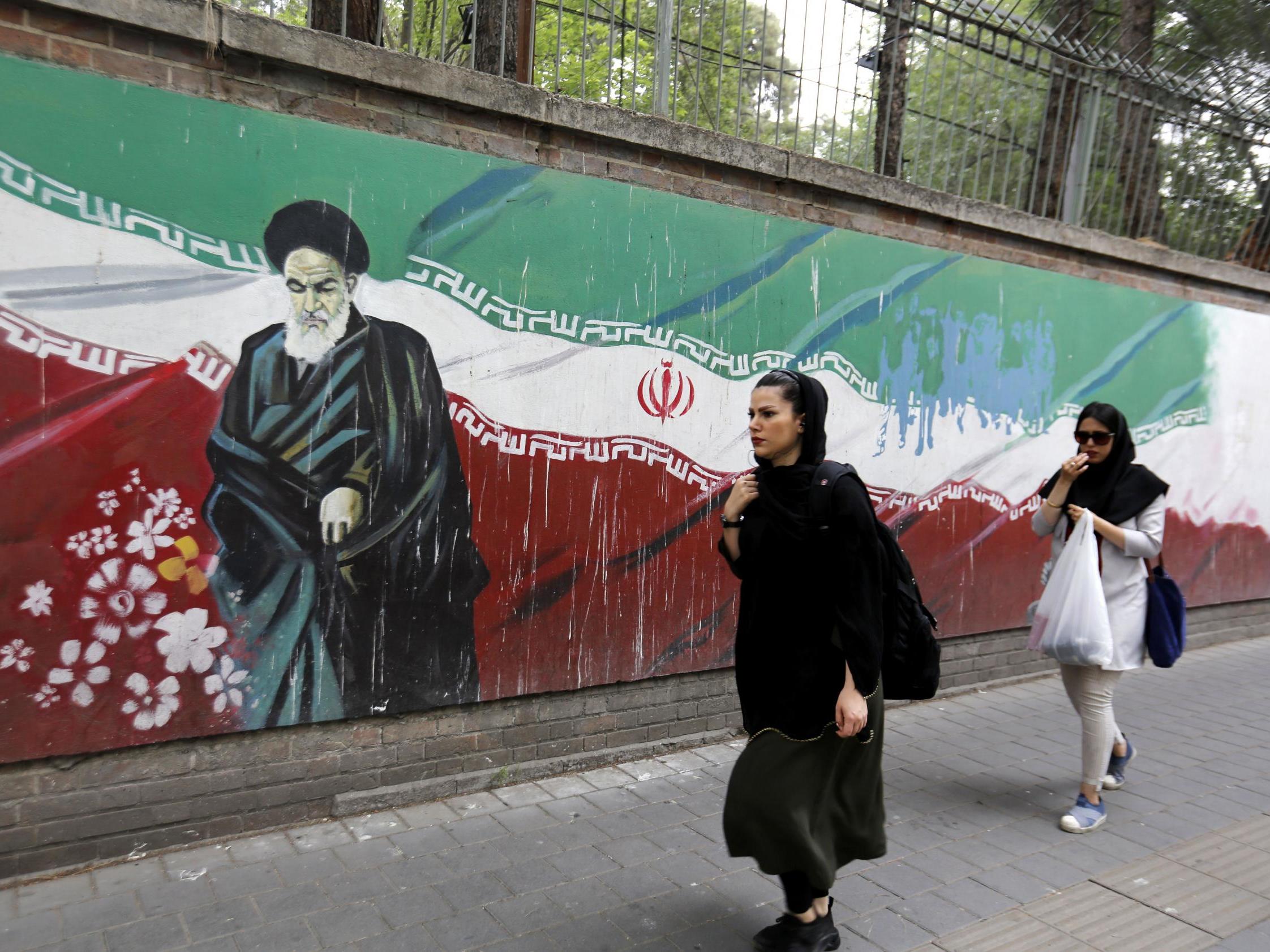 Meisam, an Iranian-American doctor, is growing increasingly concerned about her elderly grandmother in Iran, who has leukaemia.
"As a physician who treats patients like this daily in the United States I feel guilty that I am helpless to take care of a loved family member back home," she said.
"She has been unable to get ahold of her chemotherapy drugs. None of the pharmacies are carrying it or have a supply more than a few days or a few weeks."
Trump says he would meet with Iran's leaders without preconditions
Meisam's family, with the help of her grandmother's oncologist, are searching for new suppliers who may be able to import the medicines, but as US sanctions start to bite, they don't know what will be possible.
"Sanctions hurt ordinary people on the streets and do not inflict pain at all whatsoever on the government," Meisam added.
"How is withholding chemotherapy from my 80-year-old grandmother helpful to anyone's objective?"
In the past few weeks, international companies have begun to pull out of Iran after threats from US President Donald Trump that businesses must choose between trade with Tehran or trade with the US.
The first round of "snapback" US sanctions came into effect at the beginning of August after Mr Trump followed through on a campaign trail promise to pull out of the Iran nuclear deal. A new round is due in November.
Iran protests – in pictures
Show all 11
The landmark Barack Obama-era legislation lifted crippling sanctions on the Iranian economy in return for curbs on Iran's nuclear programme.
Just a few weeks in, more than 80 million ordinary Iranians are starting to feel the pinch caused by the new sanctions, the National Iranian American Council (NIAC) said.
The "devastating" impact of sanctions amounts to "collective punishment" of Iranian citizens, NIAC president Jamal Abdi said in a statement.
"The grievous harm sanctions cause the Iranian people cannot be overstated: As the economy and unemployment levels make daily life unbearable for millions of Iranians, families are choked off from life-saving medicines and starved of critical infrastructure," he said.
"These sanctions will threaten Iran's compliance with the nuclear accord, while also undercutting hopes for Iranian moderation, harming the Iranian middle class and empowering Iranian hardliners and extremists."
While the UK, France, Germany, China and Russia – the other signatories of the 2015 nuclear deal – have all agreed to abide by the terms of the agreement, the Trump administration has yet to set out in full its hardline policy on Iran.
In the interim, for ordinary Iranians, the brief hope that followed the implementation of the nuclear accord has evaporated and many are now fearful for the future.
The Iranian government can no longer purchase US bank notes, which has sent the already fragile rial tumbling, exacerbated Iran's housing affordability crisis and caused food prices to rocket. A travel ban imposed last year has cut off millions of diaspora families.
Imported medicines are increasingly hard to come by; jobs in Iran's graphite, coal and metal processing industries are on the line; and air travel has become more expensive and difficult as international carriers phase out flights. On Thursday, British Airways announced its London-Tehran flight, popular with dual nationality families and adventurous tourists over the last few years, would end in September.
White House: Trump will not allow Iran to keep making threats against US
The Iranian currency has already lost half of its value since April this year, leading to street protests in several Iranian cities over the cost of living and government corruption.
Speaking from Israel on Thursday, John Bolton, the US national security adviser, said the reimposition of sanctions has already proven more successful than expected.
"Let me be clear, the reimposition of the sanctions, we think, is already having a significant effect on Iran's economy and on, really, popular opinion inside Iran," he told Reuters.
Iranian officials have taken a defiant stance to the Trump administration's move: the head of the powerful Revolutionary Guards said the sanctions amount to "psychological warfare".
Despite the souring of relations, however, many analysts do not see the renewed Washington-Tehran hostilities escalating.
"On the Iranian side, the mindset from both more pragmatist and hardline politicians is that the Trump administration is so unpredictable it may be better to wait out his term and hope he doesn't get re-elected, rather than rise to any bait," Dr Sanam Vakil, an associate fellow at Chatham House in London, previously told The Independent.
For Iranian families, however, Mr Trump's tenure is already changing lives for the worse.
Mary, a US citizen who left Iran in 1981, said she still has nightmares of the old travel sanctions, which meant she never got the chance to see her father in person before he died.
Iran's 'Trumpism' contest
Show all 10
She works two jobs to help support her sister in Iran, who has a brain-damaged son.
Mary is adamant that US sanctions prevented her nephew from receiving better care after a car accident, and is bracing herself for the impact of new sanctions on his treatment.
"I am furious with all that's going on and scared for the Iranian people," she said.
"President Rouhani, Ayatollah Khamanei, all the mullahs or any other groups are in power, none of them are affected by these horrible games politicians are playing, only the average Joe," she said.
Join our commenting forum
Join thought-provoking conversations, follow other Independent readers and see their replies