The world can now sell weapons to Iran. Here's why you shouldn't expect an arms rush
Despite Trump threats, Iran pushes forward on plans to buy and sell tools of war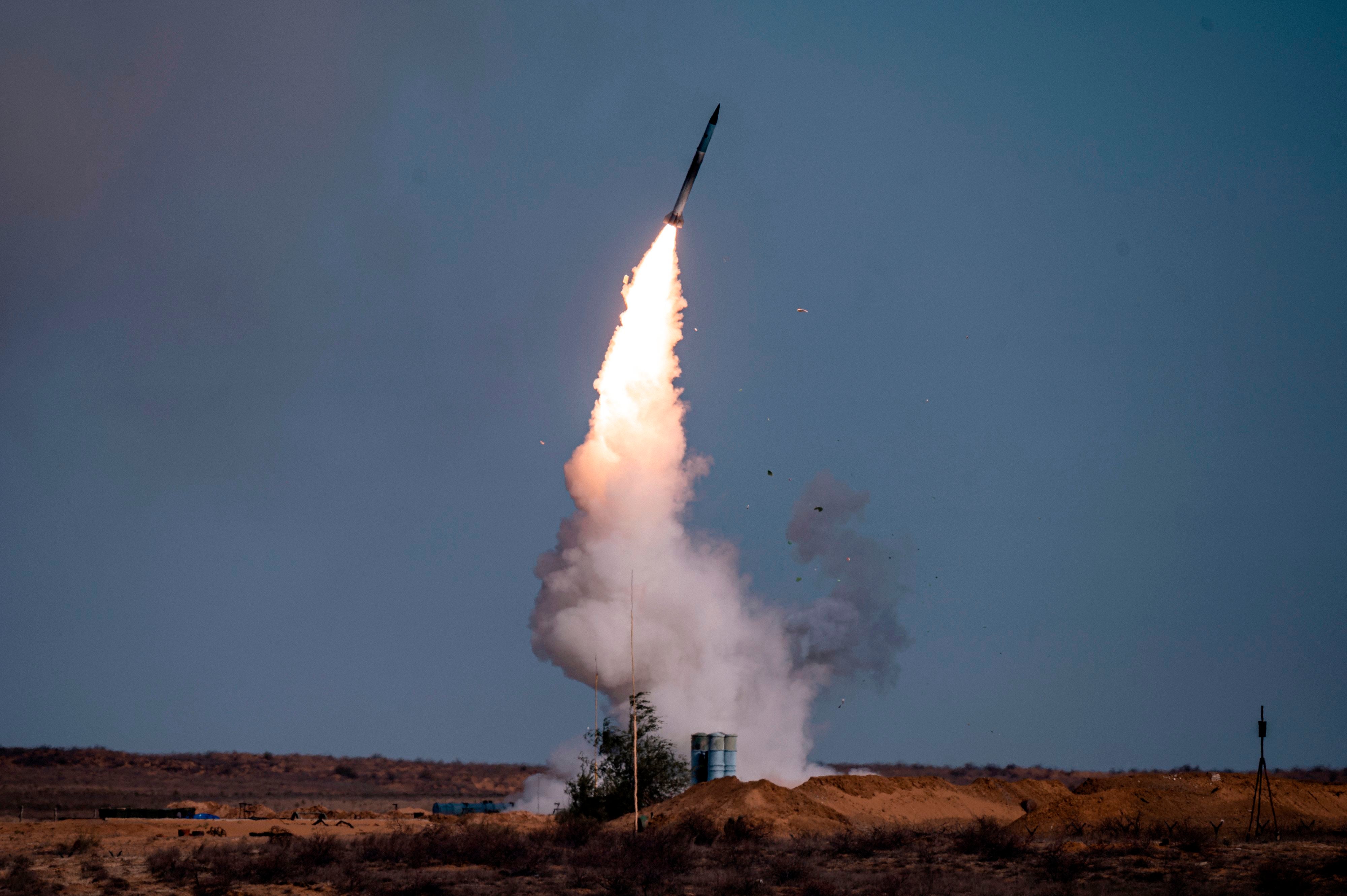 Iranian officials are celebrating a new era for the country's military following the expiration on Sunday of a set of United Nations ban on sales of weapons to and from the country.
Iran wants new tanks, fighter jets and defence systems, and is eager to sell its drones, missiles and munitions. But while Tehran may be publicly boasting about the prospect of rejoining the global arms trade, significant hurdles stand in its way.
In addition to the United States' sanctions and its widely derided and mocked insistence that the embargo remain in place, Iran is broke, and that may make it tougher to take advantage of the loosened rules.
"I don't think the practical impact is going to be that huge given that everyone dealing with Iran is subject to US sanctions," says Tytti Erasto, an arms control expert at the Stockholm International Peace Research Institute. "You can barely get medicine to Iran without being subject to US sanctions."
The controversy over the lifting of the embargo illustrates the contrasting images of Iran. Washington has cast the Islamic republic as the arch-enemy of global peace and order. But much of the rest of the world sees Tehran as just one of several disruptive potential threats in the Middle East, and perhaps not even the most destructive. Surveys consistently show that Europeans view the US as a greater threat to world peace than Iran. Those in the Middle East see Israel as a graver menace.
On Monday, Iran's defence minister Amir Hatami claimed numerous foreign officials had approached Tehran about purchasing its weapons or selling it military equipment.
"The grounds for arms sales have been prepared and we have a plan for that," he was quoted as saying by the Iranian Students News Agency. "For the past year the Americans have been seeking to prevent it, but many countries have approached us, and we have spoken with many countries, and the grounds for both selling and securing supplies of some of our needs have been prepared."
The arms embargo was imposed on Iran during a time when the outspoken and controversial Mahmoud Ahmadinejad was Iran's president and the country was aggressively ramping up its nuclear technology programme.
World powers agreed to eventually lift the ban as part of the 2015 deal forged by Tehran, Washington and other nations to roll back the Iranian nuclear programme. The administration of Donald Trump pulled out of the deal in 2018 and has been trying to sabotage efforts to keep it alive.
Over the last year Mike Pompeo, the US secretary of state, and other Trump administration officials have launched a noisy and aggressive campaign to extend the arms embargo but were voted down by almost all other members of the UN Security Council. On Sunday, Mr Pompeo threatened to punish anyone who buys or sells weapons to Iran.
"The United States is prepared to use its domestic authorities to sanction any individual or entity that materially contributes to the supply, sale, or transfer of conventional arms to or from Iran, as well as those who provide technical training, financial support and services, and other assistance related to these arms," he said in a statement.
Experts say Iran has many items on its wish list in the drive to improve its conventional military capabilities, including Russian Su-30 fighter jets, S-400 missile defence systems and T-90 tanks. Russia has publicly voiced willingness to sell it such arms.
But with its economy in a deep recession because of US sanctions and its own mismanagement and corruption, as well as the effects of the coronavirus pandemic, and with limited access to credit, Iran will have a hard time coming up with cash. A squadron of Su-30 fighter jets would cost Iran upwards of $2bn (£1.54bn).
In private conversations, Iranian officials have conceded that the nation's acute financial crisis would prevent a buying spree.
Any Iranian procurements, they said, would likely focus on missile purchases.
The acquisition of American F-35 fighter jets by rivals Israel and the United Arab Emirates has made Tehran eager to purchase Russian S-400 air defence systems which can counter the stealth aircraft. But a combination of Russian disinclination to supply them and cost constraints stymied any purchases.
Iran claims it produces 90 per cent of the military equipment it needs. It has shown interest in licensing deals, such as those under which India produces Russian fighter jets while absorbing the know-how to eventually manufacture its own equipment.
"They are after the technology," says Sina Azodi, an expert on the Iranian military at George Washington University and the Atlantic Council. "They've learned that they need to produce whatever they need domestically so they don't have to rely on others for spare parts."
China is also another potential vendor of weapons to Iran. It has in the past sold Tehran missiles and appeared this year to be nearing a major economic and military cooperation deal with Iran. But Beijing also values its relationships with the US and other Middle East countries.
"China is so flattering when dealing with Iran but at the end of the day they put their relationship with the US as a priority," says Mr Azodi.
Iran has invested heavily in building up its conventional arms production for possible export. Iranian weapons have been used by its proxies across the Middle East, including in Yemen. Mr Azodi suggests countries in Africa and Latin America could be interested in purchasing relatively cheap Iranian versions of drones and missile systems.
"I think the Iranians would sell weapons to anyone who would buy them," he says.
Join our commenting forum
Join thought-provoking conversations, follow other Independent readers and see their replies