Iranian students get 99 lashes for attending mixed graduation party
Around 35 men and women were sentenced to 99 lashes each after being found 'dancing and jubliating'
Caroline Mortimer Comments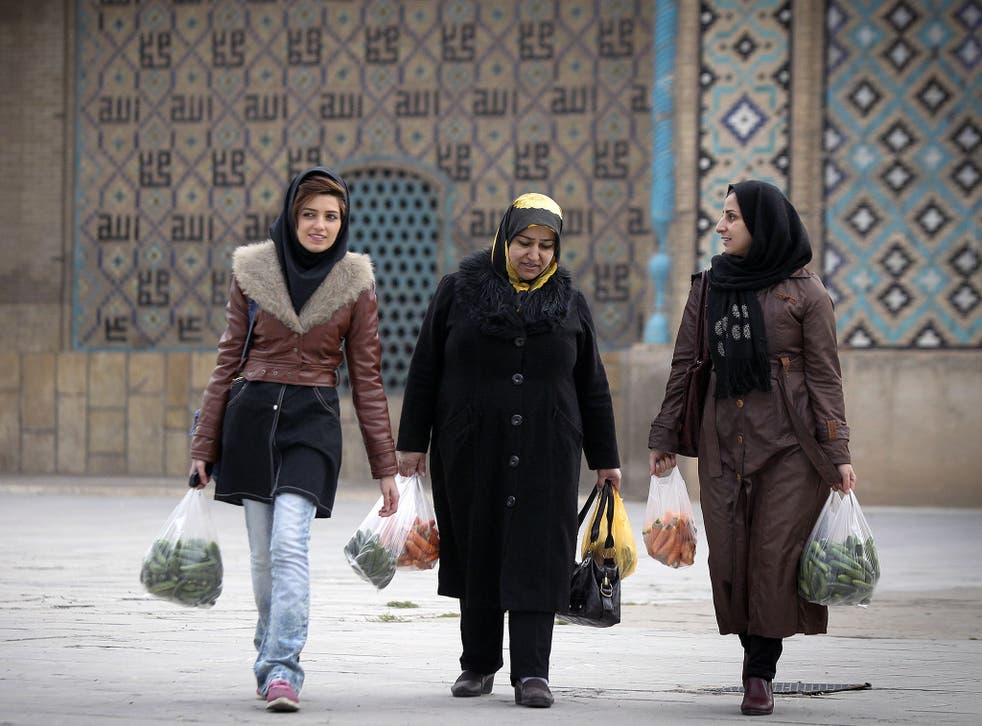 Iran has flogged dozens of students for attending a mixed-gender party after a graduation ceremony.
The young men and women who attended the party in a villa near Qazvin, 140km (87 miles) north-west of the capital Tehran, received 99 lashes as punishment by the country's notorious "Morality Police".
Ismaeil Sadeqi Niaraki, a mullah who acts as the prosecutor in the city, told the Mizan news agency that a special court session was set up after the young people were discovered.
Mr Niaraki reportedly said on Thursday: "After we received information that a large number of men and women were mingling in a villa in the suburbs of Qazvin. All the participants at the party were arrested.
The women were described as "half naked" - meaning they were wearing modest Islamic coverings - and were found "dancing and jubliating".
Mixing between genders is severely restricted and Mr Niaraki said the case "once again required a firm response by the judiciary in quickly reviewing and implementing the law".
According to opposition group the National Council of Resistance of Iran (NCRI), Mr Niaraki added that the judiciary would not tolerate "lawbreakers who use excuses such as freedom and having fun in birthday parties and graduation ceremonies".
He warned that being arrested for attending mixed-gender parties could "create problems for their future education and employment".
The NCRI, which is based in Paris, said this "barbaric" case shows "moderation during Hassan Rouhani's Presidency is nothing but a myth".
Shahin Gobadi, a member of the NCRI's Foreign Affairs Committee, said: "Three years after Rouhani's Presidency the human rights situation in Iran is deteriorating in every aspect.
"This also shows the regime's fragile state and total isolation among the Iranian people, in particular among the youths. The notion advocated by some in the West that this regime has a future is totally naive."
Human rights attacks around the world

Show all 10
Iran has continued to be accused of widespread human rights abuses despite the lifting of sanctions against the regime by the West in exchange for halting its nuclear programme.
In March, a man was sentenced to made blind in one eye after "accidentally blinding another man with a metal rod".
Since President Rouhani came to power in 2013, he has presided over the execution of more than 1,800 people as well as public beatings, flogging and amputations, according to human rights groups.
Register for free to continue reading
Registration is a free and easy way to support our truly independent journalism
By registering, you will also enjoy limited access to Premium articles, exclusive newsletters, commenting, and virtual events with our leading journalists
Already have an account? sign in
Join our new commenting forum
Join thought-provoking conversations, follow other Independent readers and see their replies