Iranian President Hassan Rouhani's focus on foreign affairs attracts criticism at home
Supporters fear that in securing Ayatollah Ali Khamenei's consent over a nuclear deal with the West in exchange for some relief from sanctions, he is left with no political capital for domestic reforms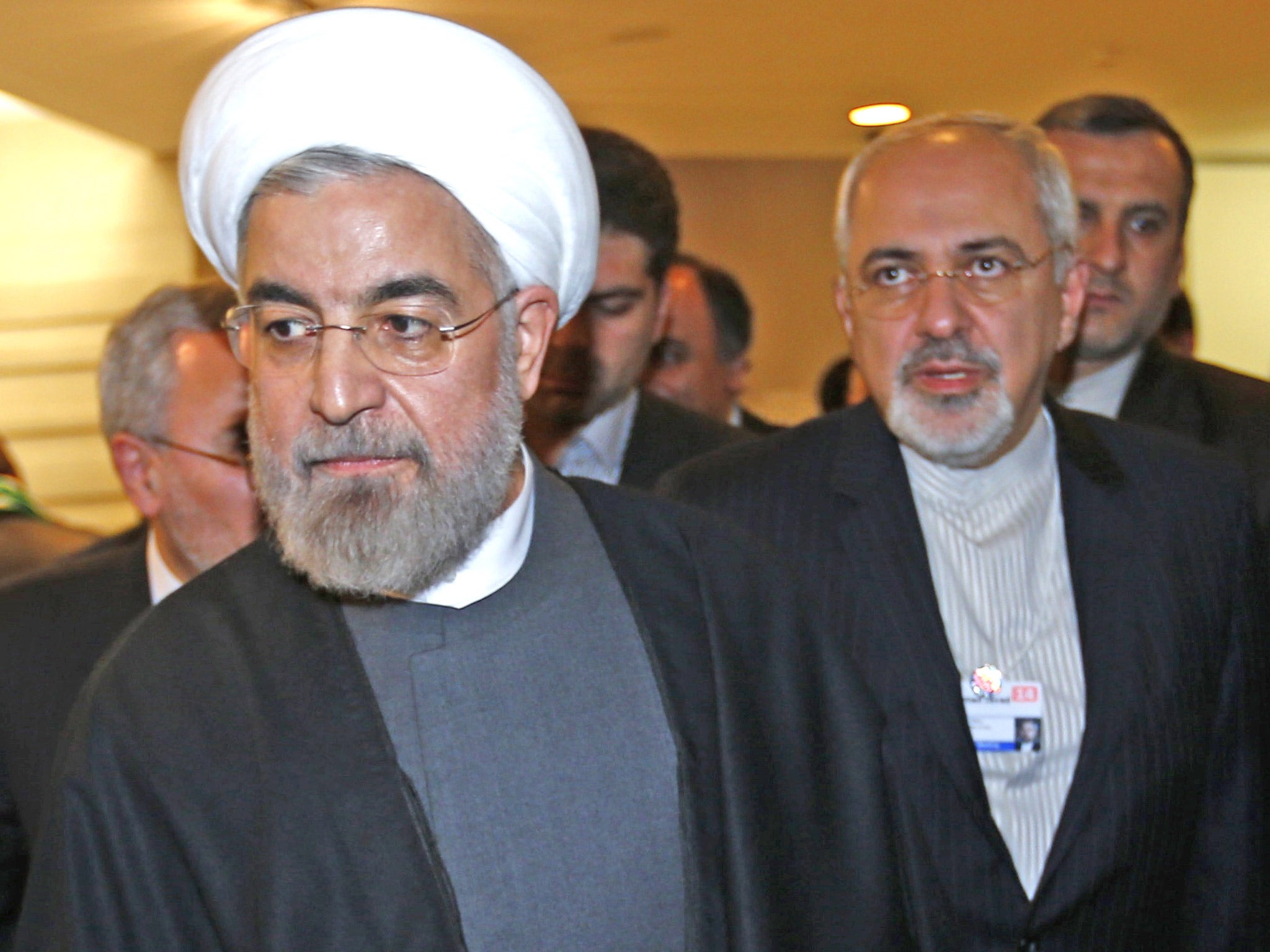 Reformists who supported the election of Iranian President Hassan Rouhani last year fear his focus on improving relations with the West will prevent him from pushing for greater political and cultural freedoms at home.
Rouhani's foreign efforts began to bear fruit this week with the implementation of a deal to curb Iran's nuclear programme in exchange for some relief from international sanctions, but it came in the teeth of opposition from hardliners in Tehran, the conservative allies of Supreme Leader Ayatollah Ali Khamenei.
Some say that by securing Mr Khamenei's consent to the nuclear deal, Mr Rouhani has depleted his political capital with the man who has the final say on all state matters, leaving nothing for domestic reforms.
"It is a tactical flexibility. Khamenei has given Rouhani a free hand only on the nuclear issue, but not beyond that," said a former senior official.
"Criticism of the deal by hardliners was part of Khamenei's strategy, aimed at reminding Rouhani who was the boss and that he needed Khamenei's support to overcome the resistance."
Mr Khamenei has been adept at ensuring that no group, even the conservatives, gains enough power to challenge his authority, so Mr Rouhani's diplomatic triumph is likely to put him on a shorter leash on internal reforms and improvements in human rights. These are "two fields in which nothing has changed", one gloomy pro-reform politician said.
Although Mr Rouhani announced the release of 12 prominent political prisoners before he addressed the United Nations General Assembly in September, rights activists say there has been little else to cheer since he took office in August.
Reformist presidential candidates Mirhossein Mousavi and Mehdi Karroubi, whose defeat in 2009 sparked mass protests against what they said were rigged elections, remain under effective house arrest. They have never been charged.
In November, Reporters Without Borders said 10 reformist journalists and bloggers had been detained since June, with 10 more jailed for a total of 72 years. The authorities have closed or suspended publication of at least three newspapers in that period.
"Rouhani should also speak out publicly against serious violations by security and intelligence forces and act on campaign promises to ease controls on freedom of information, including heavy censorship," Middle East director at Human Rights Watch, Sarah Leah Whitson, said.
His promises to loosen internet restrictions have not been met. Access to social media remains officially blocked, though Mr Rouhani and Mr Khamenei have their own Twitter accounts.
Mr Rouhani has argued for patience and moderation in seeking domestic change and focuses instead on the flagging economy, which will benefit from the easing of sanctions.
That will also play well with the lower-income groups that form the base of Khamenei's support. Though he commands the army and can count on the loyalty of the elite Revolutionary Guards and the Basij religious militia, which crushed mass protests in 2009, Khamenei fears economic problems could weaken his position.
"The state of the economy is considered a crucial factor for Khamenei. That is why he backed Rouhani's nuclear policy," said a relative of Mr who asked not to be named.
But Mr Khamenei also continued to give speeches larded with denunciations of "enemies" and "the Great Satan", words aimed at reassuring hardliners for whom anti-US sentiment has always been central to Iran's Islamic revolution.
Paradoxically, engagement with the wider world, which will improve Iranian people's lives, is likely to cement the hardliners' grip on power.
Reuters
Join our commenting forum
Join thought-provoking conversations, follow other Independent readers and see their replies