Iranian women call on Western tourists to violate hijab law to fight against oppression
'When compulsory hijab affects all women, then all women should raise their voice,' the campaign's leader said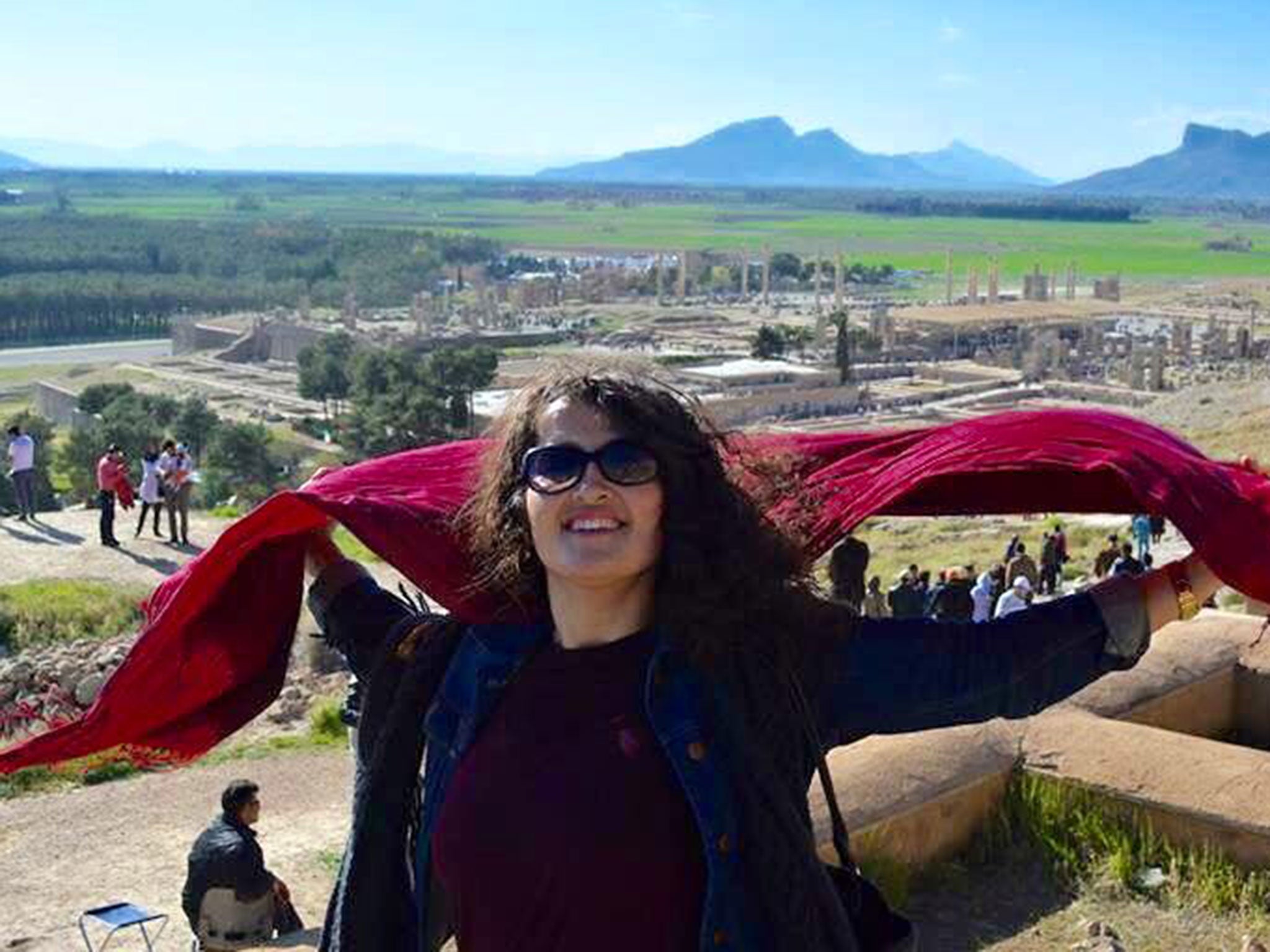 As more and more Western tourists visit Iran, foreign women are being urged to break the country's strict Islamic dress code to "make a stand" about the restrictive laws.
It is illegal for women to go out in public without wearing headscarf in the country, where thousands of undercover agents and "morality police" patrol the streets to check for violations.
Women found to have their hair or bodies inadequately covered can be publicly admonished, fined or even arrested.
But thousands of Iranians have been risking punishment by taking off their hijabs (headscarves) in public and snapping photos as part of a defiant online campaign to counter the "oppressive" law.
Now, the founder of My Stealthy Freedom is urging Western tourists to join them in a show of solidarity.
Masih Alinejad, who left Iran in 2009 and now works as a journalist in New York, said non-Muslims should join the fight against compulsory dress codes.
"The Islamic Republic that demands even non-Muslims visiting Iran to wear the hijab," she told The Independent. "When compulsory hijab affects all women, then all women should raise their voice."
Ms Alinejad said she was inspired by the actions of an Air France cabin crew who refused to fly to Iran after being ordered to wear headscarves upon arrival in Tehran earlier this month.
The airline has now given staff the option to opt out of flights to the Iranian capital if they do not want to comply with the rule, which also applies during stop-overs in Saudi Arabia.
Many international carriers have resumed flights to the country since the UK, US and other nations declared it formally safe for travel after an agreement on the government's nuclear ambitions was struck.
"After decades of isolation, Iran after the nuclear deal is seen as a cool place to visit," Ms Alinejad.
"The country is being promoted as one of the last placed on earth not to be touched by crass consumerism and commercialism.
"Iran is a beautiful country but let's not kid ourselves, it's not heaven for women. As more people visit Iran, the women in particular will gain a sense of the issue."
The campaigner said she had received emails from female tourists from the UK, Belgium, Sweden and other nations saying they had felt uncomfortable being forced to wear the hijab on their holidays.
Many women travelling to the country have already responded to her call to share a "stealthy freedom" photo of themselves with the hashtag #SeeYouInIranWithoutHijab
"I thought it would be easy (to wear the headscarf) but after two weeks, my opinion really changed," a Belgian woman wrote. "I hated it every minute of the day."
Another tourist said the restrictions made her "feel like a slaves", while another woman wrote that she felt unable to express herself.
All the women whose pictures are published on the My Stealthy Freedom Facebook page, which has grown to have almost a million followers in two years, have since left Iran.
Asked about the risk women are taking to join the campaign, Ms Alinejad said she believes Western women are less likely to be punished than Iranians.
"Iran wants to attract tourists and in general will turn a blind eye to discretions by them," she added.
Travel advice issued to British citizens by the Foreign and Commonwealth Office urges visitors to respect Iran's traditions and laws, while "ensuring actions do not offend".
It recommends that women wear headscarves in public places, along with trousers or full-length skirts and long-sleeved tunics and coats.
Relationships between non-Muslim men and Muslim women are also illegal, in Iran and punishable by whipping (for the women), although few Westerners have been prosecuted.
The countries with anti-women laws
Show all 5
Homosexuality, adultery and sex outside of marriage also against Iranian law and can carry the death penalty, while access to Western magazines and films is strictly controlled.
Alcohol is also strictly forbidden, with exceptions covering religious minorities but not foreigners, although secret drinking is relatively widespread.
For Ms Alinejad, the restrictions imposed on women's dress are a key part of the government's "discriminatory laws" and should be opposed by Western politicians and diplomats visiting the country.
Iranian authorities have labelled her a heretic, whore and CIA operative for her activism but has vowed to continue her fight for women's rights.
"I feel that we are raising awareness every day," Ms Alinejad said.
"Our campaign is having an impact inside Iran and even some politicians, including elected officials, agree with us that hijab should be a choice."
Join our commenting forum
Join thought-provoking conversations, follow other Independent readers and see their replies