Iran nuclear deal endorsed by Supreme Leader Ali Khamenei
The Ayatollah published a letter to president Hassan Rouhani in which he ordered the deal's implementation
Rose Troup Buchanan
Wednesday 21 October 2015 11:55 Comments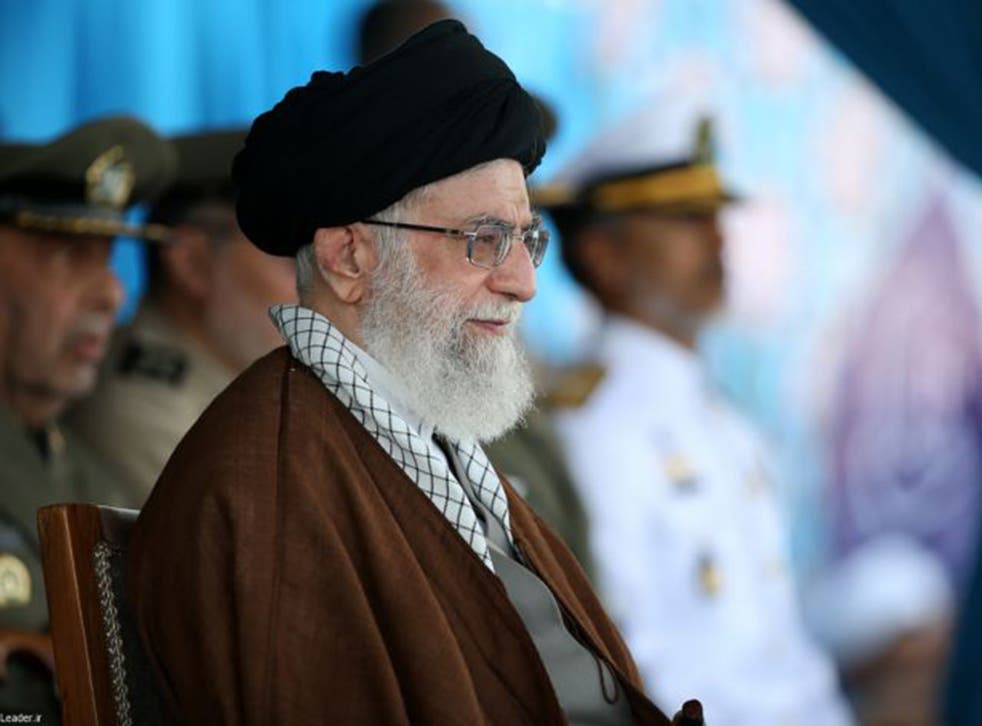 Iran's Supreme Leader has endorsed the US-Iran nuclear deal and ordered its completion - with certain conditions, his website announced on Wednesday.
Ayatollah Ali Khamenei warned the deal went ahead despite "hostility and trouble" from the United States and claimed "any change in the future is unlikely."
In a letter to president Hassan Rouhani published on the Ayatollah's official website, the country's highest authority said the US should clearly announce the end of crippling international sanctions currently imposed on Iran.
The Ayatollah rejected any move to give up its uranium stockpile until Western nations agreed to drop the issue of possible military dimensions (PMDs).
"Any action regarding Arak and dispatching uranium abroad ... will take place after the PMD file is closed," the correspondence detailed.
He added Barack Obama had sent him two letters, assuring the religious leader the US had no intention of toppling Iran's clerical establishment but that his "backing internal conspiracies" proved Mr Obama had lied.
The controversial deal has been tortuously hammered out over the last year and remains highly contentious in both the US, which led the negotiations, and Iran.
In July, the US, Britain, France, China, Russia and Germany settled on an agreement with Iran that would see its nuclear activities curbed, in exchange for lifting international sanctions.
Tehran has long rejected western concerns over its nuclear programme, maintaining its research is entirely peaceful.
Register for free to continue reading
Registration is a free and easy way to support our truly independent journalism
By registering, you will also enjoy limited access to Premium articles, exclusive newsletters, commenting, and virtual events with our leading journalists
Already have an account? sign in
Join our new commenting forum
Join thought-provoking conversations, follow other Independent readers and see their replies