Iraq parliament bans alcohol in surprise vote
Opponents say law violates constitution guaranteeing traditions of religious minorities such as Christians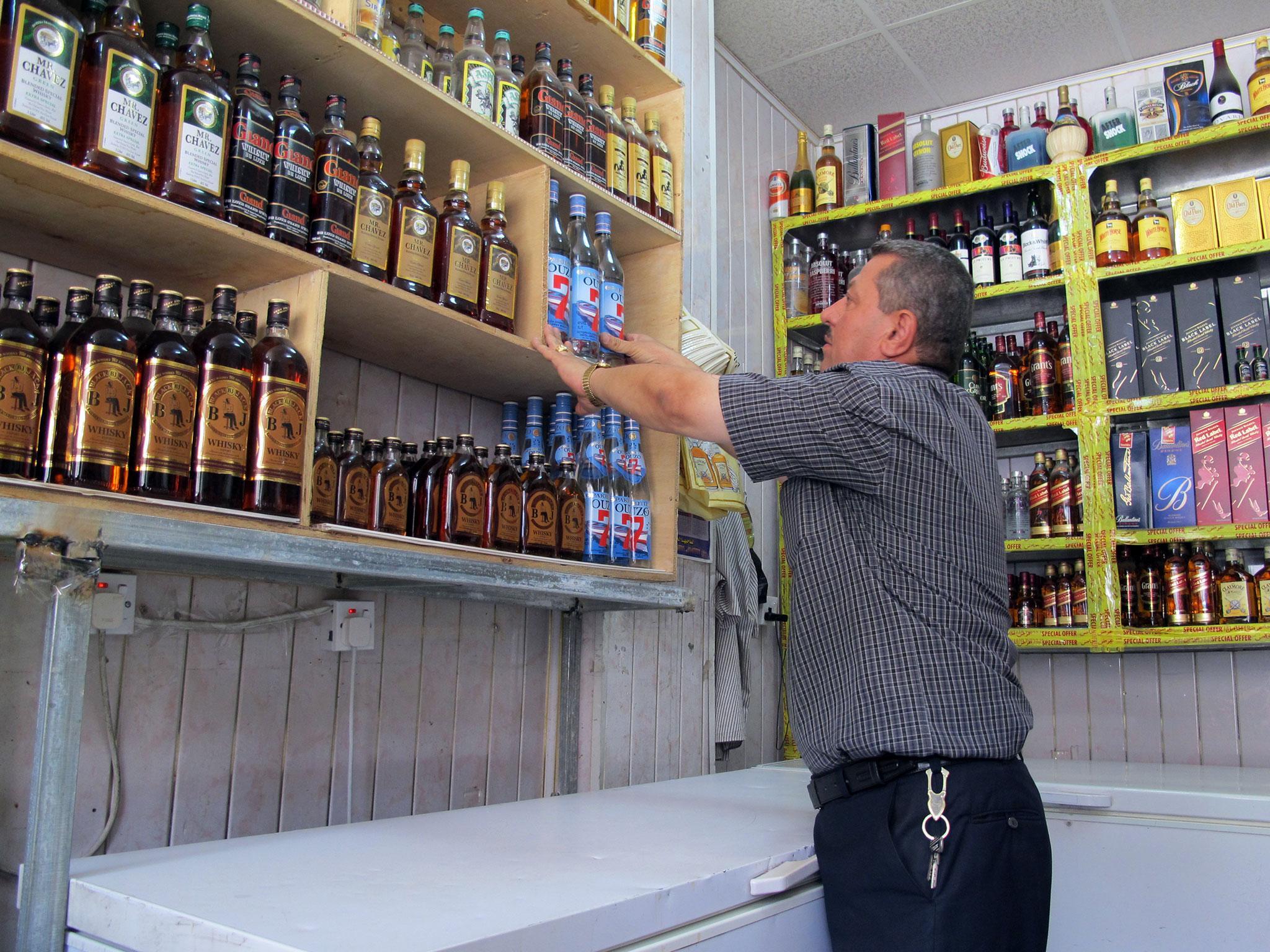 Iraq's parliament has voted to ban the sale, import and production of alcohol in a surprise move. Proponents of the ban argue the ban is justified by the constitution, which prohibits any law contradicting Islam.
Opponents say it violates the same constitution which guarantees the traditions of religious minorities such as Christians and have vowed to appeal against the decision.
Those violating the law will be fined between 10 million and 25 million dinars (roughly £7,000 to £17,500).
Dramatic footage shows Elite Iraq forces battle on road to Bartella in fight for Mosul
According to an MP and a parliament official, the ban was a last-minute addition to a draft law on municipalities.
The law was also passed by MPs in Baghdad as all eyes were on the north of the country, where forces involved in Iraq's biggest military operation in years are battling Isis and moving to retake the city of Mosul.
Alcohol is rarely offered in restaurants and hotels in Iraq, but consumption is relatively widespread, especially in Baghdad where scores of small shops selling alcoholic beverages can be found.
"This article of the law goes against the constitution, which guarantees the freedoms of minorities," Yonadam Kanna, a veteran Christian MP, told AFP on Saturday.
Article 2 of the constitution says it "guarantees the Islamic identity of the majority of the Iraqi people and guarantees the full religious rights of all individuals to freedom of religious belief and practice" such as Christians, Yazidis and Sabeans.
Ammar Toma, an MP who voted in support of the ban, argued that it was the constitution that made it illegal to sell, produce or import alcoholic drinks. "The constitution says you cannot approve a law that goes against Islam," he told AFP, referring to an article stating that "no law that contradicts the established provisions of Islam may be established."
In pictures: Iraq battles to drive Isis out of Fallujah
Show all 12
Mr Kanna and Mr Toma also differed on the impact of a ban.
"This law will put people out of jobs, drug consumption will rise, the economy will be affected," said Mr Kanna.
Observers say drug abuse has been on the rise in Iraq recently, especially in the southern city of Basra, where trafficking with neighbouring Iran is soaring and where alcohol is only found on the black market.
Mr Toma, a Shiite MP from the Fadhila party, rejected Mr Kanna's assessment and said "the effects of alcohol on society are great, and include depravation, terrorism and social problems."
"As the for the people who will lose their jobs, new jobs can be found for them," he said, without elaborating.
Additional reporting by AFP
Join our commenting forum
Join thought-provoking conversations, follow other Independent readers and see their replies