Isis bombing: Several killed by suicide car bomb in holy Iraqi city of Karbala
The terrorist group has carried out a wave of attacks in Iraq as it battles to retain control of Fallujah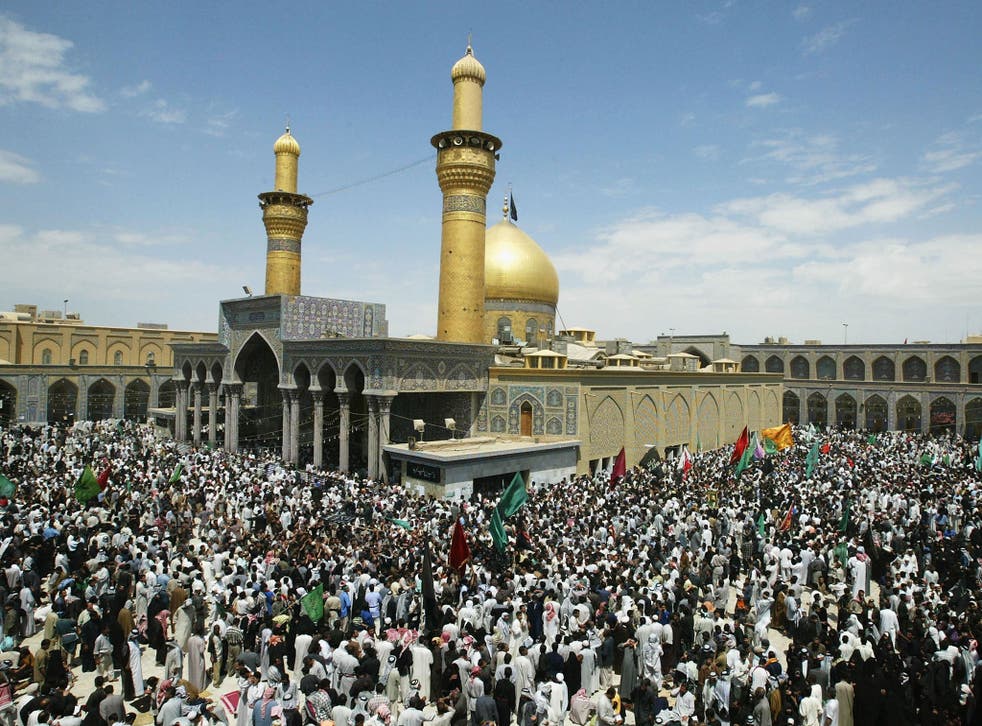 Isis has killed at least seven people in a car bombing in the Iraqi city of Karbala, while terror attacks near Baghdad left several other victims dead.
Local reports said a suicide bomber detonated a vehicle packed with explosives in Karbala on Tuesday afternoon.
Police said at least seven civilians were killed and more than 20 people wounded in the attack, while Isis claimed it had killed and wounded 30 people.
In a propaganda statement, the so-called Islamic State said it had targeted members of the Popular Mobilisation Committees - mainly Shia militias fighting Isis alongside Iraqi government forces.
Local authorities did not confirm whether any fighters were among the dead but extremists have often attempted to used the same justification when massacring civilians.
Tuesday's blast hit a commercial area near the governor of Karbala's home in the city centre, several kilometres from its famed Imam Hussein Shrine, the al-Maalomah news agency reported.
Footage showed a huge column of smoke rising into the air from a building partially destroyed by the blast, with burning debris littering the streets.
Isis has carried out numerous bombings across Iraq in recent weeks as it continues to lose territory and fight to retain control of Fallujah.
World news in pictures

Show all 50
Karbala is considered sacred by Shia Muslims, who the terrorist group have declared to be "apostates" and target in many of their attacks.
Tens of millions of people make pilgrimages to the city every year to visit the famous Imam Hussein shrine.
The attack came hours after another car bomb struck in Istanbul, killing at least 11 people. No group immediately claimed responsibility.
Baghdad and its surrounds have seen a string of almost daily attacks in recent weeks, but southern Iraq has largely been spared from the violence.
Separate bombings in and around the capital killed another seven civilians on Tuesday, police said.
Additional reporting by AP
Register for free to continue reading
Registration is a free and easy way to support our truly independent journalism
By registering, you will also enjoy limited access to Premium articles, exclusive newsletters, commenting, and virtual events with our leading journalists
Already have an account? sign in
Register for free to continue reading
Registration is a free and easy way to support our truly independent journalism
By registering, you will also enjoy limited access to Premium articles, exclusive newsletters, commenting, and virtual events with our leading journalists
Already have an account? sign in
Join our new commenting forum
Join thought-provoking conversations, follow other Independent readers and see their replies