Iraq: Crime soars in Basra as army leaves to fight Isis
Iraq's southern province is descending into bloody lawlessness. Sinan Salaheddin reports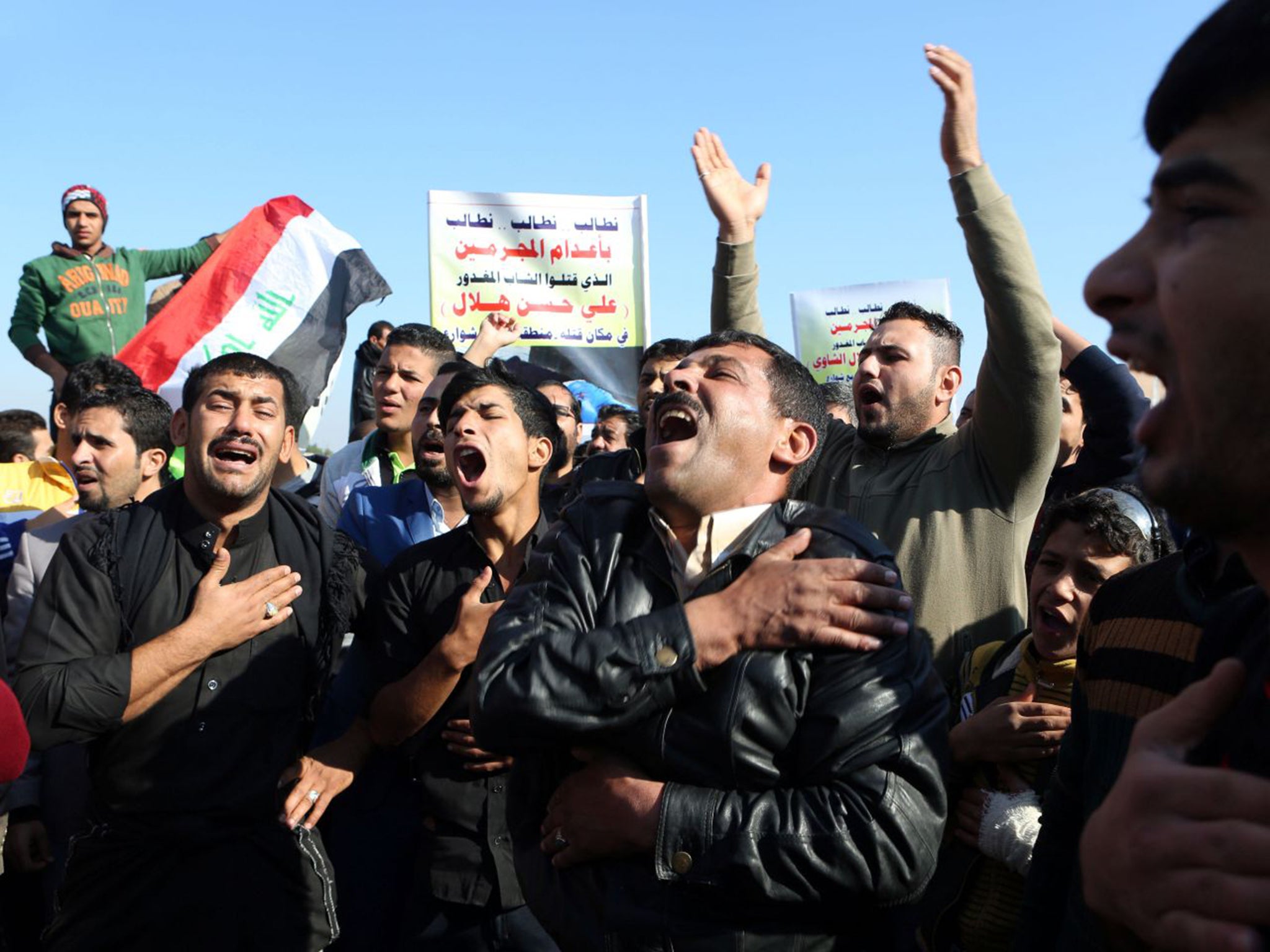 As the sun sets over Basra, in southern Iraq, Ahmed Hilal rushes to lock his door. At night, every knock makes his heart beat faster. In the morning, the father of three, or someone he trusts, walks his children to school, barely five minutes away.
Fear has become part of daily life amid a surge of violence in Basra, where crime, including kidnappings and extortion, is now commonplace. Shia militia drive around in cars with tinted windows and no plates, while clans wage bloody feuds. "If someone knocks on the door, I pray to God that nothing bad will happen," said Mr Hilal, 40, a school employee. "Any sound of shooting, even far away, scares us."
Basra and Iraq's southern Shia heartland were spared the Islamic State (Isis), which seized much of northern and western Iraq in 2014. But as Iraq has struggled to combat the group, security forces have increasingly been redeployed from the south, leaving a vacuum that has been filled by militias and gangs. Officials blame the lack of police for soaring theft, armed robberies, kidnappings, bloody tribal disputes and an increase in drug trafficking. Residents say in-fighting over government posts, and the growing influence of Shia militias have exacerbated the situation.
Last month, Mr Hilal's nephew was shot and killed by car thieves. The young man's last moments were caught by the surveillance camera of a nearby shop. The video shows him trying to run from the car with the keys after pulling over. One of the attackers chases after him and guns him down before the carjackers speed away.
A Basra security official said a military division of about 8,000 troops was redeployed from the region in late 2014 to join the fight against Isis, along with a police battalion of about 500 troops, leaving nine incomplete police battalions and one army battalion for the entire province, which has a population of about 3 million.
World news in pictures
Show all 50
The result, the official said, speaking on condition of anonymity, has been a wave of armed robberies targeting homes, cars, jewellery shops and currency exchanges, as well as a resurgence in tribal clashes and an increase in drug trafficking from neighbouring Iran to Gulf Arab states. Local officials declined to give figures for the violence, but Basra councillor Ahmed Abdul-Hussein was quoted by the al-Mada local newspaper as saying that police registered 1,200 crimes in the past four months, mainly killings, kidnappings, robberies and tribal disputes.
Basra is Iraq's second largest province and home to about 70 per cent of its oil reserves. Located on the Persian Gulf and bordering Kuwait and Iran, it is Iraq's only outlet to the sea and the hub for most of the country's oil exports of nearly 3.8 million barrels a day. Several Basra residents, who spoke on condition of anonymity, described a situation of pervasive lawlessness. Armed tribesmen fight each other and sometimes besiege oil fields, demanding jobs for their sons, they said. A truck driver told how gunmen opened fire one night in November, north of Basra. They made him pull over, grabbed him and took him to a farm, where they held him for five days. The truck driver said he was released after his family paid $10,000 (£6,900) in ransom.
Traumatised, the truck driver has left his job and is now unemployed. "I'm afraid that I might get kidnapped again, and this time we have no money to pay any more," he said.
The Governor of Basra, Majid al-Nasrawi, told of a heist near the end of last year in which a gang robbed employees of a security firm who were on their way from a bank with the equivalent of nearly £690,000 in cash for salaries. Police later arrested some of the gang but only retrieved about half the money. The Governor recently announced a door-to-door campaign to disarm tribes in Basra's northern suburbs. He warned security forces and militias they would be disarmed, sacked and prosecuted if they take part in tribal fighting.
The Interior Ministry sent an intelligence unit to Basra last month to help contain the situation. Iraq's top Shia cleric, Grand Ayatollah Ali al-Sistani, also raised the alarm in a recent Friday sermon, denouncing the tribal disputes that have "left dozens of innocent people dead".
In recent months, activists have staged protests to demand the resignation of local officials, and better security and public services. They launched a campaign called Stop the Killing to draw attention to the violence, Haider Abdul-Amir Salman, an activist, said. Mr Salman said his family has faced attacks and threats. They were unharmed when gunmen tossed a bomb into their home in September. The doctor and father of two said he escaped a kidnapping attempt on him and his son. "Basra is suffering," said Mr Salman. "And the crimes won't stop as long as weapons are everywhere and the tribes protect the criminals."
AP
Join our commenting forum
Join thought-provoking conversations, follow other Independent readers and see their replies