Iraq crisis: Islamist militants attack Tikrit and near Baghdad after 500,000 are forced to flee Mosul
Extremists capture another major city as government forces disintegrate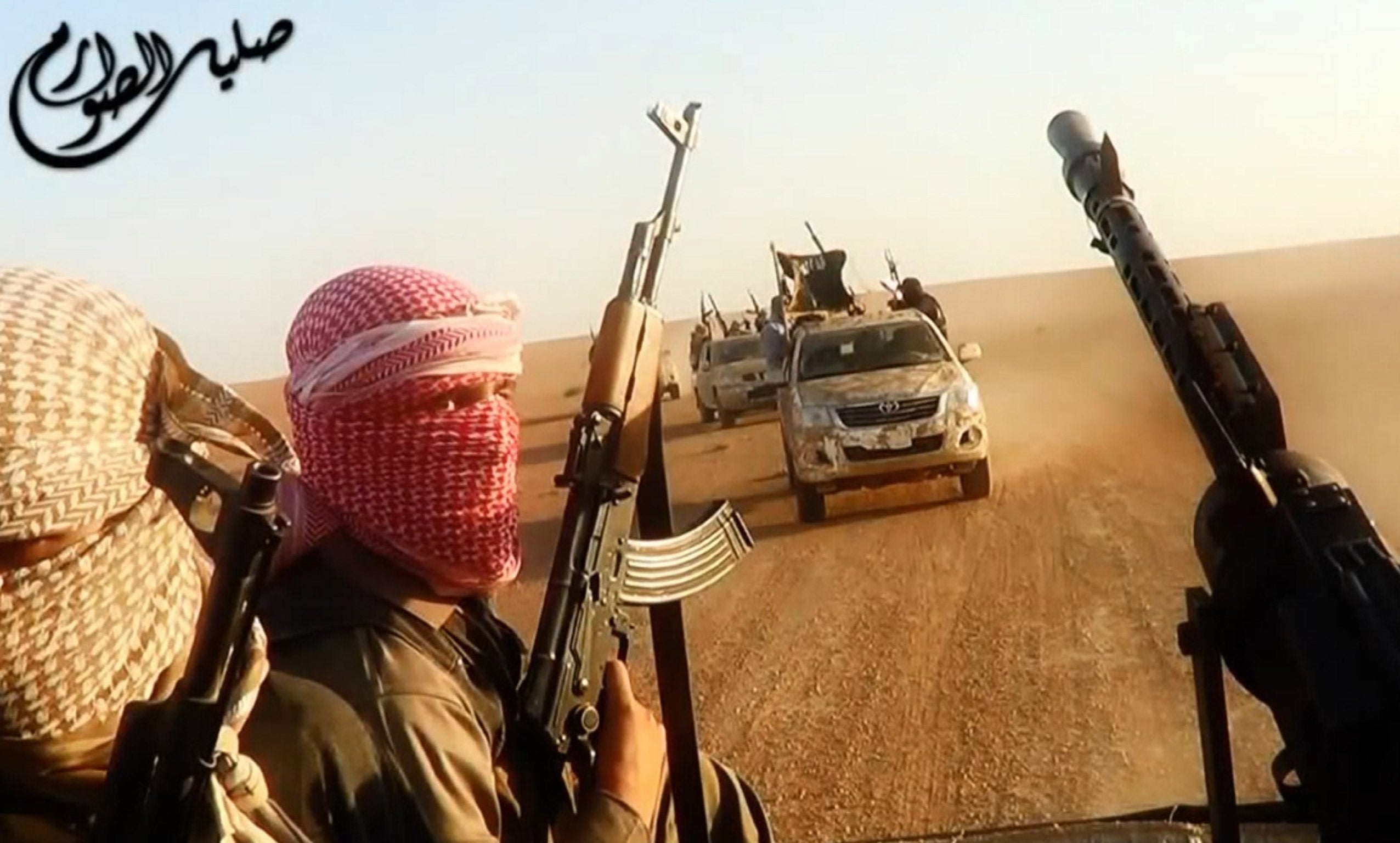 Sunni insurgents advancing on Baghdad after taking Mosul have captured the city of Tikrit, the home town of Saddam Hussein, as government forces disintegrate and fail to offer resistance. Iraqi soldiers and police are reported to have discarded their uniforms, changed into civilian clothes and fled after firing only a few shots.
The offensive led by the fundamentalist Islamist group Isis appears to be turning into a general uprising by Iraq's Sunni Arab community that lost power when Iraq was invaded by the US and its allies in 2003. Militants from Isis have taken the refinery town of Baiji on the Tigris, which is also the site of a power station supplying Baghdad. Some 250 guards protecting the refinery withdrew after militant fighters asked local sheikhs by mobile phone to tell them to pull out or face a fight to the death.
In Mosul, Isis has been seeking to reassure the local population by knocking on doors to tell people they would not be harmed and asking government employees to return to work. Many of those who fled towards Kurdistan when the city fell have returned as the Kurds would not allow them to enter Kurdistan Regional Government (KRG) territory.
A woman, who did not want to give her name, said she had started to flee with her family when they realised it was useless to go on and had returned home "rather than asking the Kurds for mercy we know they won't give. We know them from regular visits to Kurdistan". Though Isis, hitherto known for its ferocity and religious bigotry, is not seeking to alienate people, it is reported to have seized the Turkish consulate in Mosul, taking captive the consul general and 47 Turks. If they continue to be held hostage, this raises the possibility that Turkey may intervene in the escalating crisis. The Turkish Prime Minister, Recep Tayyip Erdogan, held an emergency meeting with senior officials to discuss the deteriorating situation in Iraq. The UN Security Council deplored the attacks "in the strongest terms", and demanded the immediate return of all hostages abducted from the consulate. The UN envoy in Iraq is scheduled to brief the council at a closed meeting on Thursday.
In pictures: Iraq crisis
Show all 98
It is possible that Peshmerga forces of the KRG may intervene on the side of the beleaguered government to stop the Isis-led advance. Iraqi Foreign Minister Hoshyar Zebari, himself a senior Kurdish leader, said that the fall of Mosul was a "serious, mortal threat" to Iraq. He added: "We can push back on the terrorists… and there would be closer co-operation between Baghdad and the Kurdistan Regional Government to work together and try to flush out these foreign fighters."
Iraqi officials have told The Independent they do have "an anti-terrorism force capable of resisting Isis and recapturing Mosul, but they are few in number." The speed of the collapse of the regular security forces, about 900,000, will also make it difficult to stage a counter-attack before more cities are lost.
Though critics of the army have long accused it of being a corrupt patronage machine providing jobs for government supporters, its failure to fight this week has been astonishing, even though it far outnumbers its opponents. In Baiji, for instance, a resident, Jasim al-Qaisi, told a news agency the militants warned police and soldiers not to resist them.
Isis is a well-organised and well-led organisation which meticulously prepares attacks and supplements them with suicide bombings carried out by foreign volunteers. It may also be that Saddam Hussein's old officer corps and specialists from his Mukhabarat security service and special forces are responsible for Isis's expertise. Mosul was the traditional home of many military families. One unnamed Iraqi political scientist said: "What happened in Mosul was a victory of Saddam's old army over the new army created since his fall."
It is evident Isis has been able to exploit the growing sense of persecution by the Sunni in Iraq. Peaceful protests that started at the end of 2012 had produced no significant concessions from the government. A peace camp at Hawaijah, captured by militants today, was stormed by the Iraqi army in May 2013 and over 50 protesters were killed. Non-violent protests transmuted into armed opposition. In the parliamentary election this April, the Prime Minister Nouri al-Maliki presented himself as the leader of the Shia who would quell a Sunni counter-revolution centred in Anbar. His political campaign succeeded at the polls, but he will be held responsible for the current disaster in which small bands of militants have been able to defeat the gargantuan Iraqi security forces.
Mr Maliki said Mosul had fallen because of a "conspiracy" and soldiers who fled should be punished. He said: "We are making preparations and we are regrouping the armed forces that are in charge of clearing Nineveh from those terrorists."
He is pressing parliament to declare a state of emergency but there are fears he would use these powers to increase his own authority without being able to hold the insurgency in check. Up to this week, it seemed likely he would serve a third term as PM but after the loss of Mosul, Tikrit and Baiji his future as Iraqi leader, and the future of the Iraqi state, must be in doubt.
Call to arms: Foreign fighters
A fresh influx of radicalised British Muslims may be drawn to the Middle East, counter-terrorism experts warned.
They said the progress of fighters from Isis, whose stated aim is to set up an Islamic caliphate, was likely to provide renewed momentum to the group's foreign recruitment campaign.
Charlie Cooper, a researcher with the anti-extremist Quilliam Foundation, said: "Foreign fighters are attracted to Isis because of its utopian offering of fighting for a promised Islamic state."
Robin Simcox, at the Henry Jackson Society, another think-tank, said: "There are not many precedents for this situation but Afghanistan is one. What is concerning is that the ability of Britain or the US to influence this situation is negligible."
Cahal Milmo
Join our commenting forum
Join thought-provoking conversations, follow other Independent readers and see their replies