Iraq crisis: British lawyers prepare international war crimes case against Isis leaders
Commanders, emirs and provincial governors all under investigation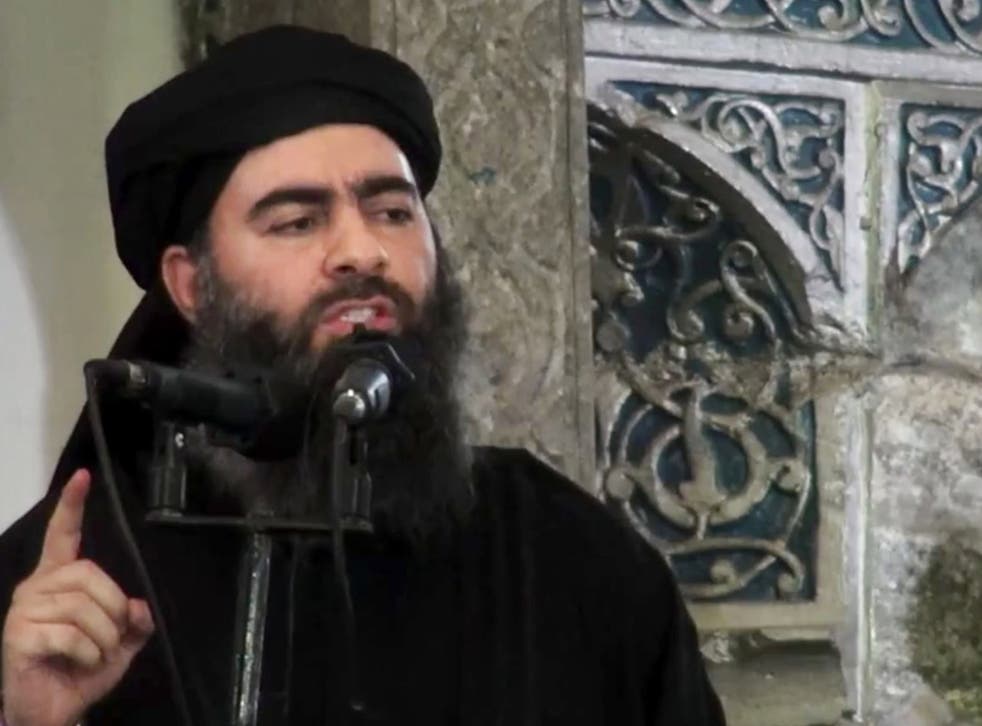 War crimes investigators have begun compiling evidence against the leaders of Islamic State (Isis), including the self-appointed caliph Abu Bakr al-Baghdadi.
Up to 400 files have been put together on Isis atrocities in Syria and Iraq so that the leaders who ordered them can be brought to trial in the event they are captured.
Commanders, emirs and provincial governors are among the personnel who have been investigated by the team, according to the BBC.
The files are also thought to contain evidence about the beheadings of two American journalists by a suspected British fighter dubbed Jihadi John but the main focus of the investigation is to build a water-tight case against the people who order such crimes.
In pictures: The rise of Isis

Show all 74
Among the atrocities ordered by the Isis hierarchy are crucifixions, kidnappings, and mass killings of captive soldiers and civilians, including the suspected slaughter of 500 men taken prisoner when an Iraqi army base was overrun in June.
"We would like to see the murderers of James Foley brought to justice," the lead investigator told the BBC. "Having said that, those particular offenders and others like them are not the focus of our investigations."
"What we are after are the highest-level members of IS because these individuals are just as responsible for the countless murders as those men who kill with their own hands.
"Indeed, those leaders are more responsible because they don't kill one person or two people. They are responsible for all the killings."
Investigators, based in a European city, have been working in secret for several months, building up a clearer picture of how Isis works.
Immediately below Abu Bakr al-Baghdadi are four advisory councils, with the military and security elements having the most influence but alongside them being Shura and Sharia. The structure of one leader advised by four bodies is replicated down the hierarchy of the organisation.
Join our new commenting forum
Join thought-provoking conversations, follow other Independent readers and see their replies