Iraq crisis exclusive: Isis jihadists using World Cup and Premier League hashtags to promote extremist propaganda on Twitter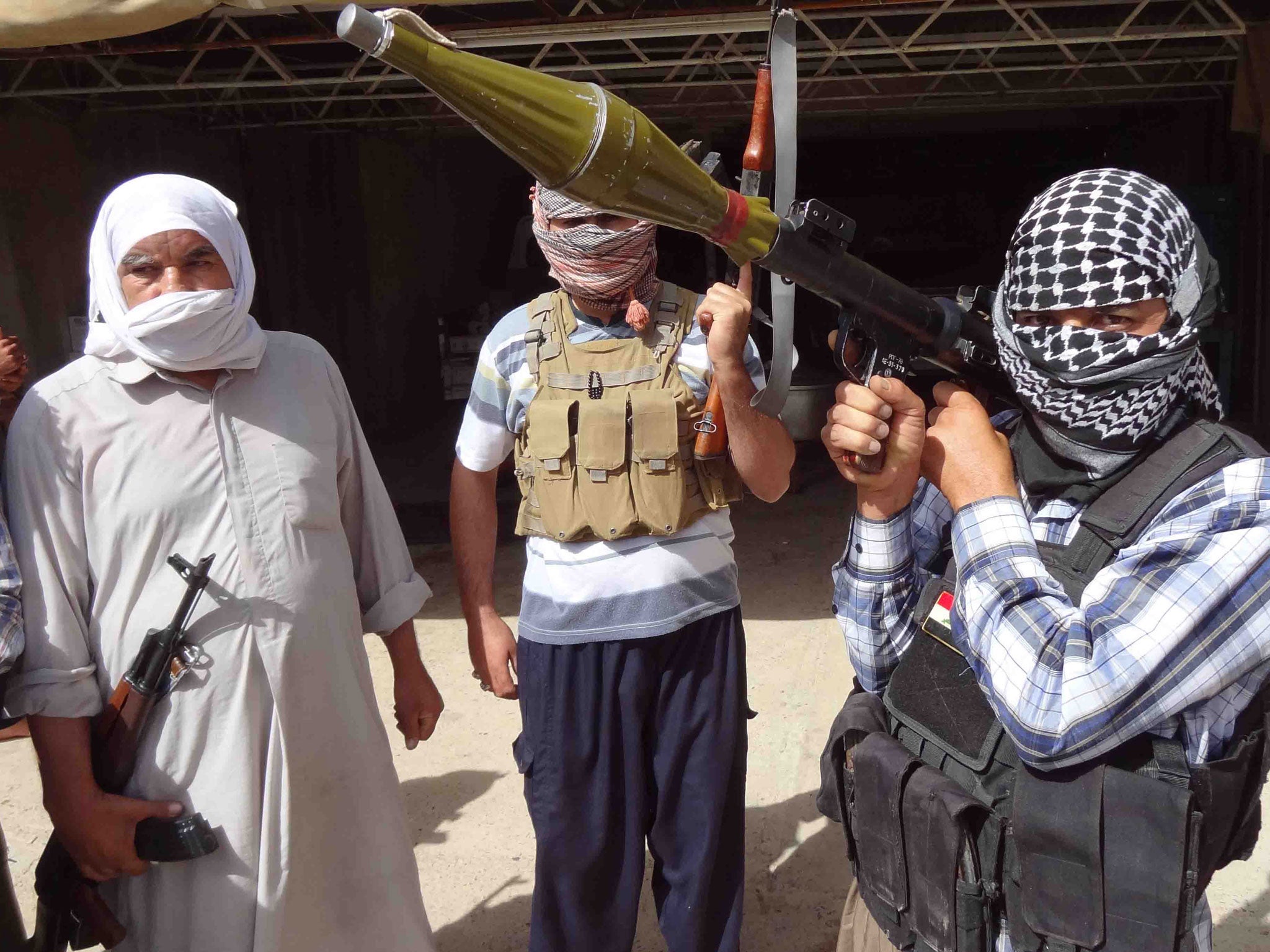 Islamists leading the jihadist advance in Iraq are using the World Cup and leading British football clubs to seek recruits and spread their propaganda via social media, The Independent can reveal.
Tweets sent from the accounts used by the propaganda operation of the Islamic State in Iraq and the Levant (Isis) and its supporters are being labelled with hashtags such as #Brazil2014, #ENG, #France and #WC2014 to try to hijack the World Cup tournament to spread their message.
The tactic, which allows Isis to access millions of World Cup Twitter searches in the hope that some will click on links to its propaganda material, was being deployed this weekend to disseminate a video showing British and Australian jihadists trying to persuade other western Muslims to join their ranks.
The use of hashtag links also extends to English Premier League clubs. In recent weeks, Isis accounts have used #MUFC, #WHUFC, #LFC and #THFC, among others, on tweets promoting vile "public relations" material showing atrocities and beheadings committed by the extremist group's fighters in Syria and Iraq.
The use of Twitter hashtags is just one part of an increasingly sophisticated social media campaign by ISIS as it seeks to capitalise on its dramatic territorial gains in recent days and establish a puritanical Islamic state or "caliphate" across a swathe of Sunni-majority Iraq.
The militants have developed an Arab-language Twitter app which updates users on the latest ISIS developments but also requires signatories to surrender a large amount of personal data and gives the terror group the power to send tweets from that individual's account.
In pictures: Iraq crisis
Show all 98
Charles Lister, a terrorism expert at the Brookings Doha Centre, said the ISIS had developed an "all-encompassing" media strategy which was allowing it to outperform longer-established extremist groups in its search for recruits and publicity.
He said: "The slick nature of ISIS media releases has undoubtedly allowed it to become somewhat the 'celebrity' actor within the international jihadist community. On social media, not a day goes by without a foreign supporter - from London, to Mogadishu, to Manila - expressing their support and allegiance to ISIS's cause."
Twitter and other social media providers have shut down a number of ISIS-affiliated accounts in recent days under rules which ban the use of threatening language and racial or religious hatred. But new accounts quickly take their place.
One account, @Alnhim, this weekend tweeted a link to the recruitment video entitled "There Is No Life Without Jihad", featuring three Britons including Cardiff medical student Nasser Muthana, with seven World Cup-related hashtags.
With disenfranchised or disillusioned young Muslim men a priority for ISIS and similar groups when it comes to recruiting in the west, the harnessing of football-related tweets to its messaging strategy would seem to be a deliberate attempt to reach its target audience via their likely interests.
But ISIS propagandists, who last weekend announced an attempt to gain one billion supporters for an Islamic state on social media, are also determined to simply reach as wide an audience as possible.
An analysis of social media tactics being used by the group by The Atlantic magazine last week found it was using an Arabic language twitter account - @ActiveHashtags - which advertises the most popular hashtags to get its own material on the feed. When this happens, ISIS receives on average 72 retweets for every tweet it sends.
Join our commenting forum
Join thought-provoking conversations, follow other Independent readers and see their replies