Iraq crisis: Mosul dam capture by IS 'could have been catastrophic' says Obama
US president hails 'major step forward' after US air strikes assist Kurdish and Iraqi to regain reservoir complex
Kunal Dutta
Tuesday 19 August 2014 11:04 Comments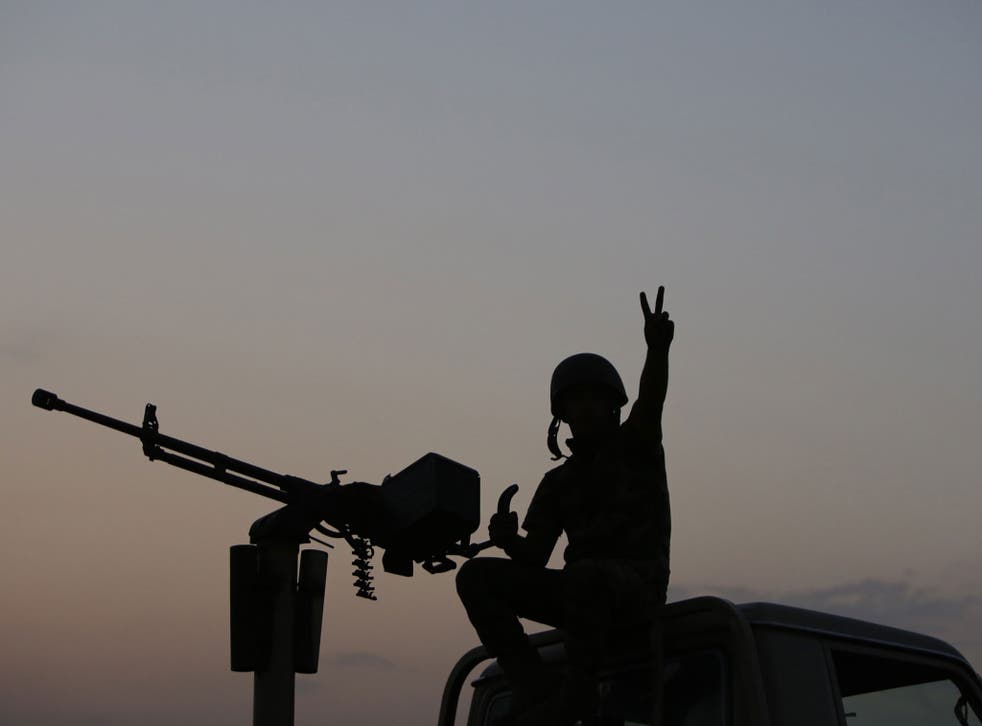 Barack Obama has insisted that the US has made a "major step forward" after American air strikes assisted Kurdish and Iraqi forces in driving back the Islamic State from one of Iraq's key dams.
The US President said that co-operation between Kurdish Peshmerga fighters and Iraqi troops - alongside the assistance from the US air force - had led to the Mosul dam being reclaimed from control of Islamic State (IS) militants. "If that dam was breached, it could have proven catastrophic," the President told reporters. He is eager to harness Iraq's independent defence capabilities following the onslaught of the IS militants in recent months.
"This operation demonstrates that Iraqi and Kurdish forces are capable of working together in taking the fight to Isis (Islamic State), and if they continue to do so they will have the strong support of the United States of America," Mr Obama said, defending himself against allegations of mission creep. "We are not reintroducing thousands of troops to engage in combat … We're not the Iraqi military, we're not even the Iraqi air force."
Separately, Pope Francis has said that the UN should move to stop IS attacking religious minorities. Speaking on a press conference en route from Seoul, South Korea, to Rome on Monday, the leader of the world's 1.2 billion Catholics said that intervention should not be carried out by "one nation alone", presumed to be America. "One nation alone cannot judge how you stop this, how you stop an unjust aggressor," Francis continued, presumably referring to the United States.
"After World War II, the idea of the United Nations came about: It's there that you must discuss 'Is there an unjust aggression? It seems so. How should we stop it?' Just this. Nothing more." The Vatican has traditionally absconded from condemning military action but it is understood to be under growing pressure to get involved in the Iraq crisis due to the increased targeting of Christians. Pope Francis said he is considering plans to visit northern Iraq to show "solidarity" with persecuted Christians, many of whom have been forced to convert to Islam or forced to leave their homes. "In these cases, where there is unjust aggression, I can only say that it is licit to stop the unjust aggressor," he said on Monday. "I underscore the verb 'stop.' I'm not saying 'bomb' or 'make war,' just 'stop.'"
In pictures: The rise of Isis

Show all 74
In a separate development, the US will host a summit of the UN Security Council next month to focus on the threat posed by foreign terrorist fighters joining the IS and other militant factions. The US said it hopes the council will adopt a resolution addressing the growing number of foreigners recruited abroad and sent to fight for terrorist groups, amid reports that the threat posed by foreign terrorist fighters has become even more acute. "The conflicts in Syria and Iraq have highlighted this threat, with an estimated 12,000 foreign terrorist fighters joining that conflict," a US official said. The Security Council on Friday responded to the growing terrorist threat in the two countries by imposing sanctions on six men for recruiting or financing foreign fighters, and threatening additional sanctions against those supporting terrorist groups.
Register for free to continue reading
Registration is a free and easy way to support our truly independent journalism
By registering, you will also enjoy limited access to Premium articles, exclusive newsletters, commenting, and virtual events with our leading journalists
Already have an account? sign in
Join our new commenting forum
Join thought-provoking conversations, follow other Independent readers and see their replies