Iraq crisis: 'The Exorcist' temple falls into Isis hands as Shia cleric vows to 'shake the ground' from under the feet of militants
The Hetra temple is featured in the opening sequence of the horror classic
Heather Saul
Thursday 26 June 2014 08:43 Comments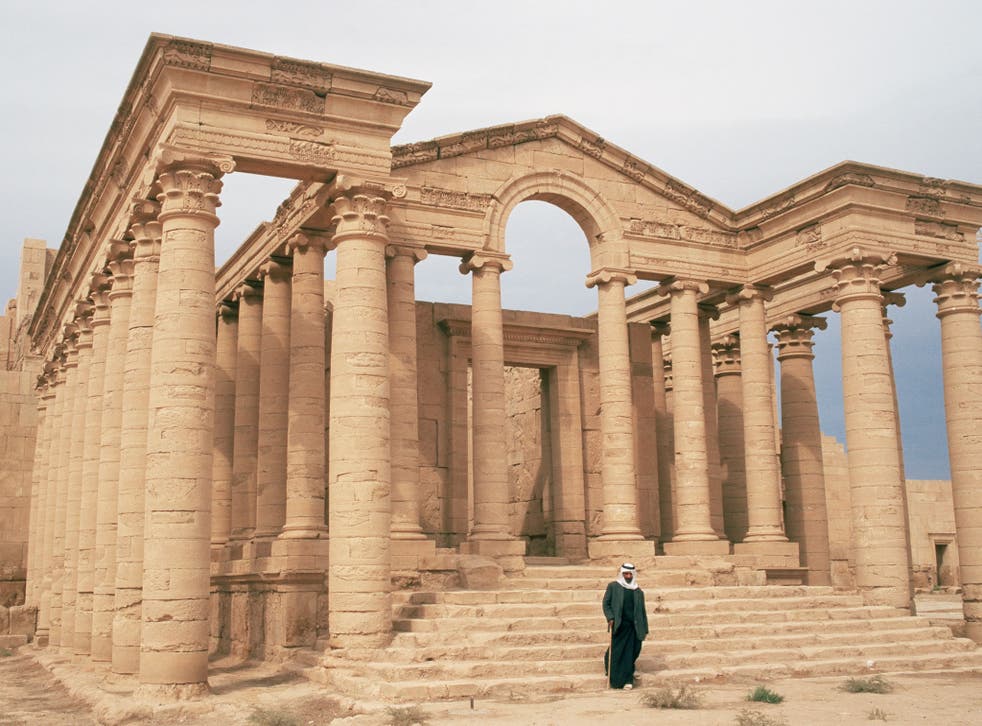 An ancient pre-Christian temple featured in the 1973 horror film The Exorcist has been taken by Isis militants in northern Iraq.
The Hatra worship complex appears in the opening sequence of the cult film but is now in territory claimed by the insurgents after police guarding the Unesco world heritage site fled the area a fortnight ago when fighting began.
The first scene of the film sees Father Lankester Merrin uncovering a talisman belonging to Pazuzu, an ancient Mesopotamian demon during an archaeological dig at Hatra. The temple became a Unesco world heritage site in 1985.
The news comes as Muqtada al-Sadr, an influential Shia cleric, vowed to "shake the ground" under the feet of militants in a televised speech from the holy city of Najaf.
Sadr, who strongly opposes US military intervention, was quoted by France 24 as saying: "We will shake the ground under the feet of ignorance and extremism."
Officials now fear militants could destroy stone statues held within as idolatrous images, The Telegraph reports. The temples, which date back to the 3rd century BC, honour the sun god Shamash with masks and statues along its walls.
In pictures: Iraq crisis

Show all 98
Local councillor Mohammed Abdallah Khozal said the area has been targeted by warplanes dropping bombs on rebels close to the temple after the city of Mosul, 68 miles north-west of Hatra, fell to Isis a fortnight ago.
"The guards all ran and left their weapons behind when they heard that the tribes and Isis were coming," said Mr Khozal, whose own son was reportedly killed during clashes with militants.
"Currently there is no one protecting the temple at all, and it is in control of the rebels. I am concerned about its safety, although I am also worried about government forces doing bombing."
Militants have attacked one of Iraq's largest air bases and seized control of several small oilfields on Wednesday as US special forces troops and intelligence analysts arrived on Wednesday to help Iraqi security forces counter the insurgency.
The Iraqi Prime Minister Nouri al-Maliki said he supported starting the process of forming a new cabinet within a week but rejected calls from mainly Sunni political and religious figures for a "national salvation government" that would choose figures to lead the country and, in effect, bypass the election held nearly three months ago.
Mr Maliki claimed such a government, under which he would step down, would be "a coup against the constitution".
Register for free to continue reading
Registration is a free and easy way to support our truly independent journalism
By registering, you will also enjoy limited access to Premium articles, exclusive newsletters, commenting, and virtual events with our leading journalists
Already have an account? sign in
Join our new commenting forum
Join thought-provoking conversations, follow other Independent readers and see their replies