Iraq crisis: US drones back Baghdad's Tikrit offensive
But the White House has so far refused to authorise air strikes against the militants in Saddam Hussein's home town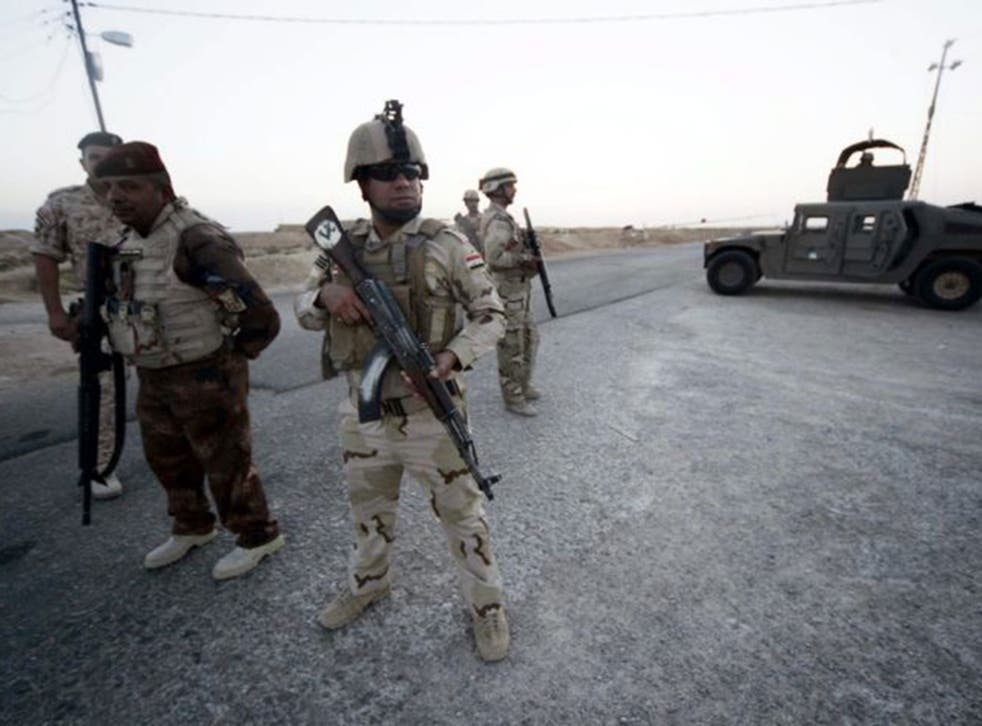 United States drones equipped with Hellfire missiles were last night patrolling Baghdad's air space as the Iraqi military said US advisers were helping co-ordinate a major offensive to retake Tikrit from Isis militants.
The Pentagon said the decision to arm the unmanned aircraft followed the deployment of advisers to assist the Iraqi government. So far, 180 of the 300 troops promised by President Barack Obama have arrived, less than three years after the last US troops left Iraq.
The aircraft, which were first deployed several days ago, would only be used for "force protection", an official said. The White House has so far refused to authorise air strikes against the militants whose rapid advance earlier this month resulted in them seizing much of the north and west of the country.
The announcement came as the Iraqi military launched its greatest offensive since the loss of that territory, as troops backed by tanks and air power advanced north from Samarra, the city by the Tigris river where the militants' advance was checked. The soldiers, who have been boosted by Sunni tribesmen and Shia militia, are understood to be attacking Tikrit from the south and west. The predominately Sunni city, 90 miles north of the capital, was Saddam Hussein's home town and a centre of anti-US insurgency.
In pictures: Iraq crisis

Show all 98
Iraqi forces first sought to enter the city on Thursday when special forces were dropped into a university from four helicopters. One helicopter was shot down and another suffered mechanical failure and had to make an emergency leading, resulting in several Iraqis and a Lebanese pilot reportedly being captured by Isis.
Last night, fighting was reported to be continuing at the campus, which had also been targeted by air strikes from helicopter gunships. Iraq state television proclaimed Tikrit's liberation but a tribal leader said much of the city remained in Isis hands, with residents saying its men still patrolled the streets. Black smoke was reported rising from a presidential palace complex.
"Tikrit has become a ghost town," said local man Muhanad Saif al-Din. "The few who remain are afraid of possible revenge attacks by Shia militia who are accompanying the army." He said Tikrit has been without power or water since Friday.
Join our new commenting forum
Join thought-provoking conversations, follow other Independent readers and see their replies